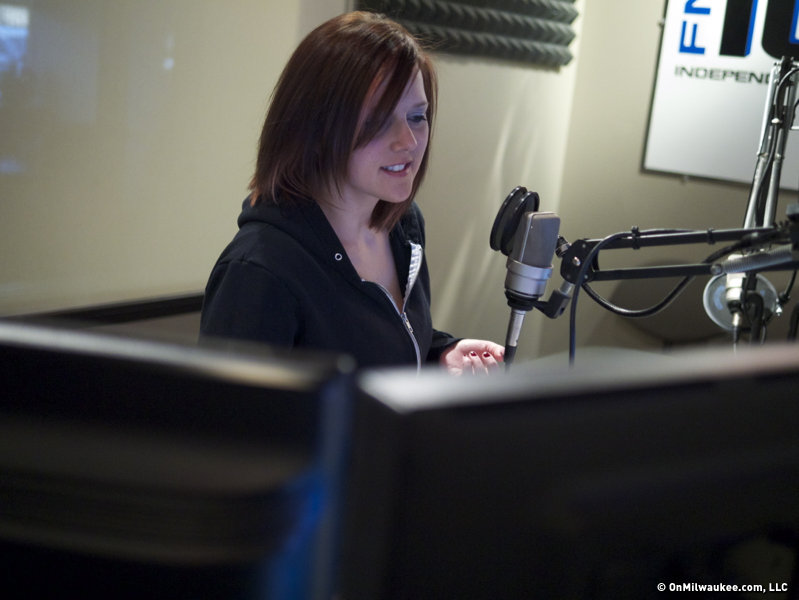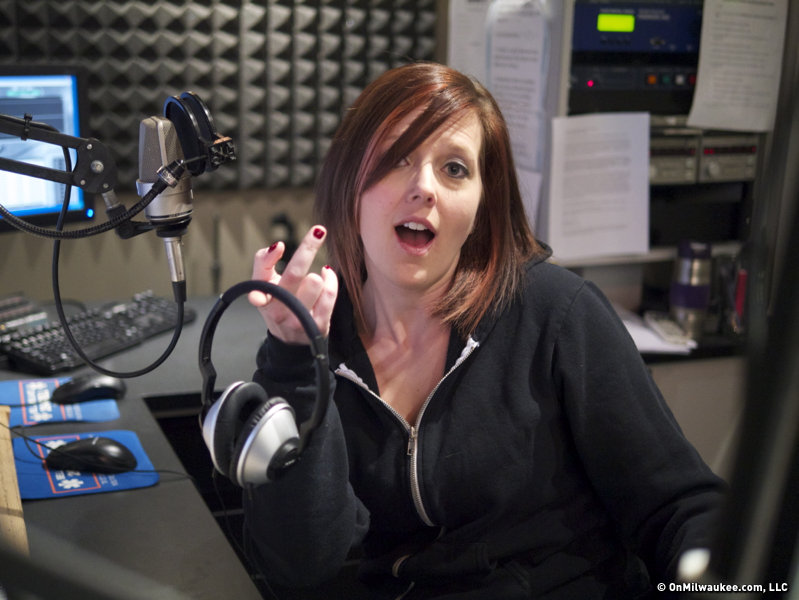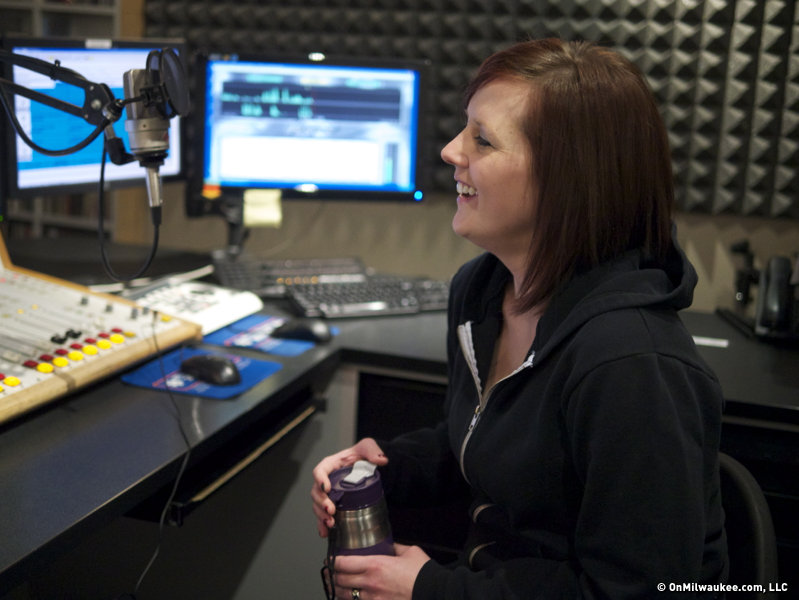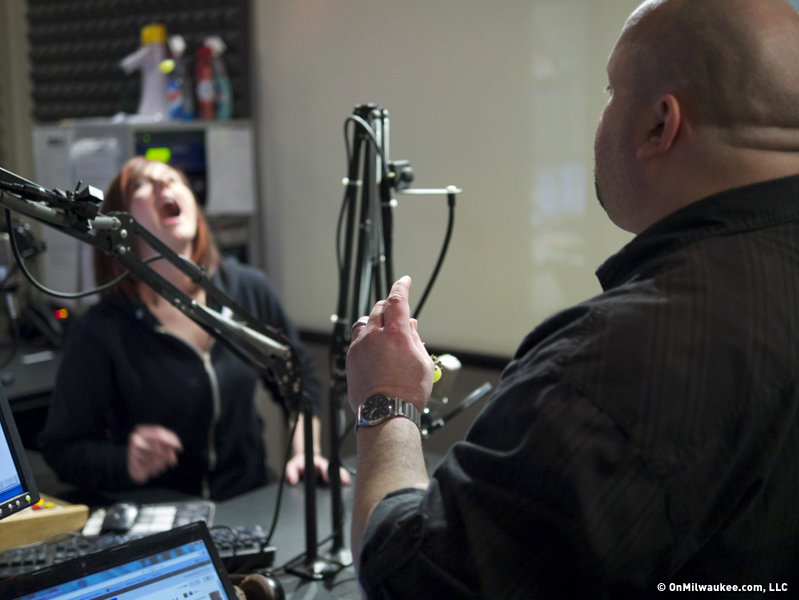 Milwaukee Talks: FM 102.1 music director Michelle Rutkowski
Michelle Rutkowski is the person you can thank (or blame) for the music you hear on FM 102.1. As music director, she's constantly scouting out new music and working with record labels to pick the station's lineup. And, because FM 102.1 isn't affiliated with other alternative stations around the country, Rutkowski selects songs tailored for Milwaukee listeners. But Rutkowski is also a mid-day DJ, and in full-disclosure, is the wife of OnMilwaukee.com Sports Editor Jim Owczarski.
We caught up with her in this latest Milwaukee Talks.
OnMilwaukee.com: How active of a role do you have in selecting the music we hear on FM 102.1?
Michelle Rutkowski: That's the traditional role of the music director, and I help organize the stuff that we already play into categories. Yes, we do have a playlist, but what we try to do is to allow for little changes here and there. I add random requests throughout the day. There is a methodology to it. You want to play the songs that people want to hear.
OMC: In the world of carbon-copy FM stations, how is your station different?
MR: The big radio companies have a guy at the top and stuff trickles down to 17 stations that are pretty much mirror images of each other. Every decision we make, for better or for worse, is us. Me and (program director) Jacent Jackson. All decisions are made in-house.
OMC: Is that good, or is it scary?
MR: It's the best. I can't imagine someone telling me that I need to be playing this or that. It's not coming from New York saying that in Milwaukee they really think it would be really cool if you guys played more Nickelback. Well, we're not New York.
OMC: Have you made some changes since you took this job?
MR: I took this role on after having already been at the station for four years, but every music director puts their stamp, their style on the music. I believe in making the station as cool as possible, while still not trying to be the coolest person in the room. I want people to enjoy the station and make it accessible. We moved away from some of the harder stuff we were playing.
OMC: A lot of people in radio work in genres they don't necessarily love. Do you like the music you program?
MR: I love it.
OMC: If FM 102.1 was your own personal radio station, how different would the music be?
MR: It wouldn't be that different, actually.
OMC: Do your scouting trips to L.A. help you do your job?
MR: It's helpful, but it doesn't always work. Sometimes it convinces you that the band is really great, and sometimes it convinces you that the band isn't really for us.
OMC: You're also a DJ, and you have one of the more distinctive female voices in this market. Do you like that side of it?
MR: That's my favorite part of the job.
OMC: How did you get into this business?
MR: My sister and I would screw around with our boom box when we were kids. We had a fake talk show called "Married To Jocks." We made up commercials. I really got serious about radio when I did announcing for my high school basketball team. I did college radio at a liberal arts school in Illinois. I was actually the news director there. And I hosted an '80s hair metal show.
OMC: Yeah, you have a thing with hair metal, right?
MR: Unabashed. I have an older sister who was totally into it, and I wanted to be like her.
OMC: Can you sneak some of that on the air?
MR: No, it has its place, and that place is deep inside my heart.
Page 1 of 2 (view all on one page)
Next >>
Facebook Comments
Disclaimer: Please note that Facebook comments are posted through Facebook and cannot be approved, edited or declined by OnMilwaukee.com. The opinions expressed in Facebook comments do not necessarily reflect those of OnMilwaukee.com or its staff.