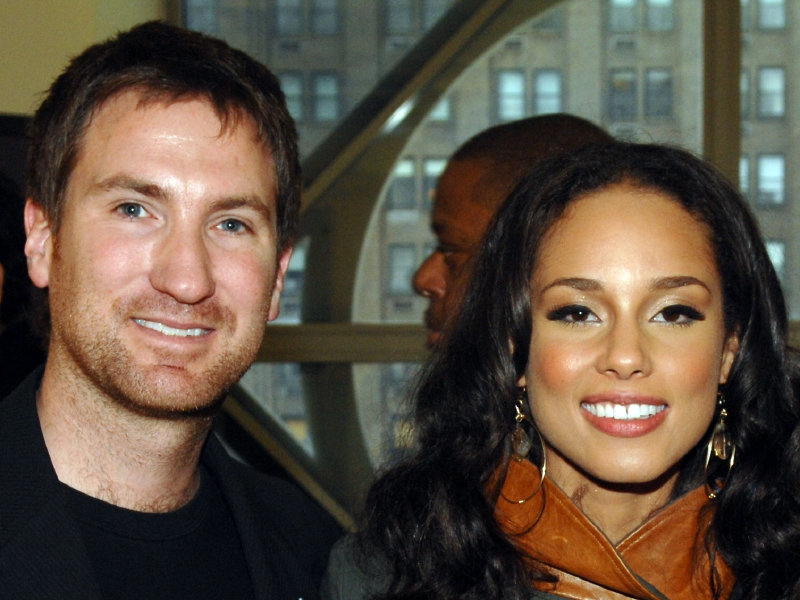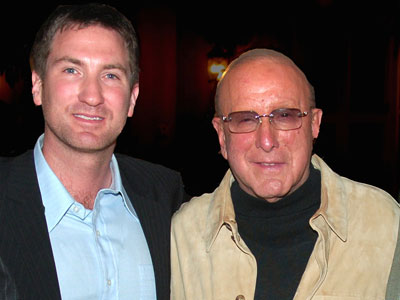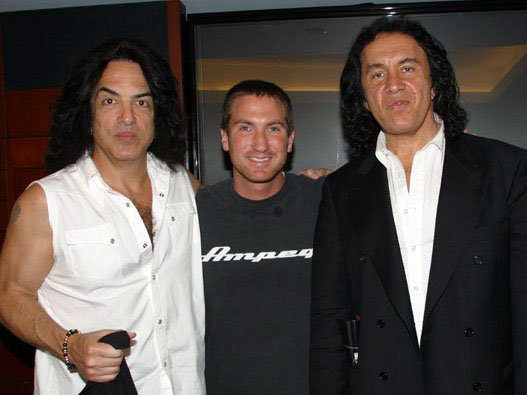 Milwaukee Talks: RCA Music Group VP Peter Gray
Violent Femmes, BoDeans, Al Jarreau ... these are the kinds of names we think of when we think of Milwaukee's contribution to the music business on a national level.
But others contribute too. There are lesser-known members of other bands and people who work behind the scenes, too, like Milwaukee expat Cheryl Pawelski, who is VP of A&R at Rhino Entertainment.
But you've likely never heard of one of the most powerful Milwaukee-area natives in the music business. Peter Gray was born and raised in Cedarburg, went to UWM -- although he got his degree elsewhere in Wisconsin -- and is senior vice president of pop promotion at RCA Music Group, working with the likes of Kings of Leon, Alicia Keys and Kelly Clarkson, and hanging around with legendary music power brokers like his mentor, Clive Davis.
We took note in these pages when Gray was promoted to his current post back in May, and we decided you ought to know more about this influential Milwaukee fella who helps shape America's pop music tastes.
Gray was hired by RCA in 2002 as senior director, Top 40 promotion and became vice president two years later and was moved from L.A. to New York.
"Peter is truly an exceptional individual, an inspiring music executive, and a good friend," Gray's boss, RCA's executive VP of promotion Richard Palmese, said when the promotion was announced.
"His passion for music is complemented by his outstanding commitment to winning. Peter has distinguished himself as a leader in the RCA Music Group fold and has earned the complete admiration and respect of his peers. He is as intelligent as he is inspiring, and I am thrilled to now have Peter working alongside of me implementing and directing our promotion campaigns within all pop formats. This is an exciting moment for both Peter and the RMG family."
Enjoy this Milwaukee Talks with RCA Music Group's Peter Gray.
OnMilwaukee.com: Peter, tell us a little about your Milwaukee-area background. Where did you grow up and go to school?
Peter Gray: I grew up in Cedarburg, and graduated from CHS in '92. I started college at UW-Milwaukee and finished at UW-Stout. My parents live in Mequon, and my sister's family is in Hartford.


OMC: How did you get your start working the music industry? Do you have a musical background or a business background or both? Maybe neither?


PG: I landed an internship at A&M Records in Hollywood out of college. I was home over the holiday break during my last year visiting family friends, and it turned out, quite randomly, that the host of a party knew someone at A&M. They introduced us over the phone, and I flew to the coast the next day to interview in person. I got the job and started in June after graduation.
Please forgive the indulgence, but I must add that while writing this, I learned that the host of that party, Hersh Rand of Fox Point, passed away. I'll always look back on that night as the first step in my career, so this feels like an appropriate place to say thanks one more time -- and God bless Hersh and his incredibly cool wife, Toot.
I certainly didn't have a business background at that point, but music had been a part of daily life as long as I could remember. My dad was a naturally talented saloon-style pianist, and my mom could sing the phone book. My sister and I grew up in a house -- and cars -- with a lot of music, and A LOT of singing. I picked up the guitar in middle school and still pick one up almost every day. I sang in choirs and musicals in school and played guitar in bands throughout college. 

My most vivid memories growing up all involve music, so clearly the musical background was a powerful and guiding force.
OMC: So, how did you get from that internship to New York where you are now senior VP of pop promotion at RCA Music Group?
PG: After the internship in L.A., it was off to Chicago to continue my work for A&M. I met my first mentor there who aligned me with a powerful independent promotion firm -- 'indie' as they say in the business -- in Cincinnati. We packed our bags for Ohio, and enjoyed a great four-year chapter there where I really started to get into the game -- liasing between radio stations and record companies.

There we're many opportunities to join labels at that time, but I was focused on finding my way onto Clive Davis' team. Clive's long-time head of promotion, and dear friend, Richard Palmese answered my prayers with an opportunity to join the newly merged RCA Music Group -- RCA and J Records -- in 2002 as director of national Top 40 promotion West Coast.
So, my wife Amy and I packed up the cat once again and headed for Santa Monica.

I've been with RMG since, and have grown into several new roles, VP West Coast Top 40 promotion, VP Top 40 promotion -- which triggered a move to headquarters in NYC -- and most recently Senior Vice President Pop Promotion, overseeing and administrating all mainstream radio formats.


OMC: It sounds glamorous but I suspect there's a lot of very unglamorous stuff required. What's your job like on a basic level?


PG: There are indeed some glamorous and rewarding moments, but the primary function of a record label's promotion department is to secure radio airplay for its artists. We rely on our relationships with music programmers at all contemporary radio formats, nationwide -- Top 40, Urban and Urban Adult, Hot AC and Mainstream Adult, Rhythm, Alternative, Active Rock, Rap, Dance, College radio, Smooth Jazz, etc. Our partnership with radio is paramount to breaking new acts, as well as keeping superstar artists in the eyes and ears of their fans and the music buying public.


The daily grind of promotion is really two-fold: First, you have to get the songs played on the radio. In some cases this is easy and in others a real chore. Second, you have to monitor your play constantly, which is a very competitive and strategic mathematical game.


Each radio station is monitored by some combination of satellites, remote transponders and human ears. Each song is 'fingerprinted' so that once any of the above monitors hears the hook of a song, that play gets registered as a detection, or spin. All the spins are tabulated two ways -- by station, so I can see all the songs one station is playing -- and by song, so I can see all the stations playing a particular cut. Finally, all the spins are aggregated into the weekly chart that shows up in Billboard -- that's the report card.
I work closely with a staff of regional and national promotion executives to ensure that our songs reach the top of the charts, a space that commands a wide weekly audience.
Aside from those nuts and bolts, there is a lot of time spent listening to new music with the A&R department, seeing new and developing acts as they prepare to be plugged into the mainstream, and of course, connecting our artists and their images and brands with their supporting radio stations. 

Most importantly, though, is a lot of time on the road listening to and visiting stations, a lot of time on the phones persuading programmers to play my songs. This gig is all about hustle ... none of the other stuff matters if you can't close.


Page 1 of 2 (view all on one page)
Next >>
Talkbacks
brunocarlson | Aug. 19, 2009 at 9:35 a.m. (report)
Great article! It is nice to hear something positive from the music industry and to hear how things work behind the scenes. And thanks for being positive about Wisconsin and Milwaukee as well as the idea that music will always be, in some part, tangible.
Facebook Comments
Disclaimer: Please note that Facebook comments are posted through Facebook and cannot be approved, edited or declined by OnMilwaukee.com. The opinions expressed in Facebook comments do not necessarily reflect those of OnMilwaukee.com or its staff.