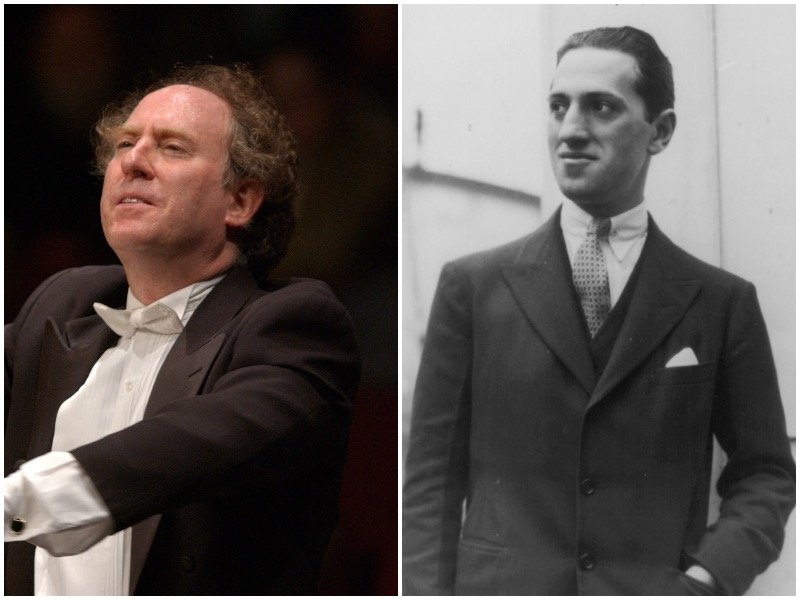 MSO's "Gershwin!" promises an unforgettable night of lively entertainment
Friday night, at the Marcus Center for the Performing Arts, I had rhythm, I had music and I had my man – in this case, "my man" is George Gershwin, as the Milwaukee Symphony Orchestra impeccably presented "Gershwin!" for an enthusiastic audience.
Before attending this performance, I have to admit that I didn't know much about Gershwin. Sure, I knew that he was one of the most influential songwriters of the 1920s and 1930s, but in all honesty, the songs that I best associate with Gershwin come from the 1995 Richard Dreyfuss movie, "Mr. Holland's Opus." For those of you who have seen the movie, you know exactly what I'm talking about (and if you've never seen the movie, I suggest you do).
But after this invigorating concert, I now have a deeper understanding of Gershwin's immense contribution to music and an appreciation of how his sound, and the sound of his contemporaries, came to represent the Jazz Age for future generations.
One of Friday evening's great pleasures occurred before the first note of music was played in Uihlein Hall. The evening's conductor, the incomparable Jeffrey Kahane, enlightened the crowd with a brief history of the music we were about to hear, effectively painting a picture of the vibrancy of the New Orleans music scene and the language that was and still is jazz. This educational introduction was an engaging way to erase the distractions of a hectic week and to mentally prepare for an immersive musical experience.
This performance of "Gershwin!" was unlike any MSO experience I have had the honor to attend. Typically, when I'm at an orchestra concert, I see what I would call "the usual" set-up: several talented musicians, instruments in hand, ready to take queues from the conductor standing ahead of them. But Friday night was an unusual and delightful exception.
Kahane, a true force of nature, played the dual role of pianist and conductor, something that would have occurred often in Gershwin's day. According to Kahane, "People are always fascinated by musicians who conduct and play at the same time." And I can personally attest that he isn't wrong in that statement. It was an inspiring experience to watch Kahane artistically multi-task, serving as an authentic tribute to the musician we were there to celebrate.
A performance of Darius Milhaud's "La Creation Du Monde" kicked off the evening with an energetic roar, the roar of the liveliness and vigor of The Jazz Age. The piece, first composed in 1923 and inspired by African mythology's take on the creation of the world, starts off slow and peaceful, causing me to imagine myself taking a soothing nap in a field of wildflowers. But a rich, booming sound soon come bursting into the 16-minute overture, waking me up and energizing me after my pretend meadow sleep.
There are moments where it feels like you are witnessing an instrumental debate: On one end, you have the peaceful, soothing melodies of the classical era, and on the other, the lively rhythms of jazz. While the winner remains unclear, both sides of the spectrum are simply stunning to behold. "La Creation Du Monde" is a musical journey that goes from calm and romantic one minute, to up-tempo and animated the next. It was a delight to be constantly surprised by what this selection had to offer and to see the MSO musicians flawlessly play it.

Next came a riveting performance of Gershwin's "Piano Concerto in F." This 32-minute composition is emotive and energetic from start to finish, one that effortlessly expressed the vibrancy of the Jazz Age. If iPods existed in the 1920s – and if I had lived during the 1920s – this selection would definitely be featured on my playlist. I dreamily pictured myself as a woman in that lively era, walking down a bustling city street with confidence and sophistication as soon as the first note was played.
From the vibrant drums in the first moments to the booming strings and piano in its concluding minutes, everything about this selection grabbed your attention and refused to let it go. I was guilty of tapping my foot along throughout this entire performance of "Piano Concerto in F," and I'm not ashamed to admit it. Not only was it the highlight of the evening, but it is arguably the highlight of Gershwin's illustrious career.
The final piece Kahane flawlessly presented was Rachmaninoff's "Symphonic Dances," composed in 1940 and the composer's final completed work. " Symphonic Dances" – even the name sounds energetic, doesn't it? Those two simple words immediately give you the impression you are about to hear something graceful and gorgeous, and the performance itself certainly lived up to my assumption.
I experienced an array of emotions throughout the 35-minute orchestration: delight and chaos, exhilaration to anxiety (definitely the musical equivalent of a roller coaster ride). "Symphonic Dances" was an ideal way to conclude an already remarkable evening.
"Gershwin!" plays once more Saturday night at 8 p.m. at the Marcus Center for the Performing Arts. Visit the online box office or call (414) 273-7206 for ticket information.
Facebook Comments
Disclaimer: Please note that Facebook comments are posted through Facebook and cannot be approved, edited or declined by OnMilwaukee.com. The opinions expressed in Facebook comments do not necessarily reflect those of OnMilwaukee.com or its staff.