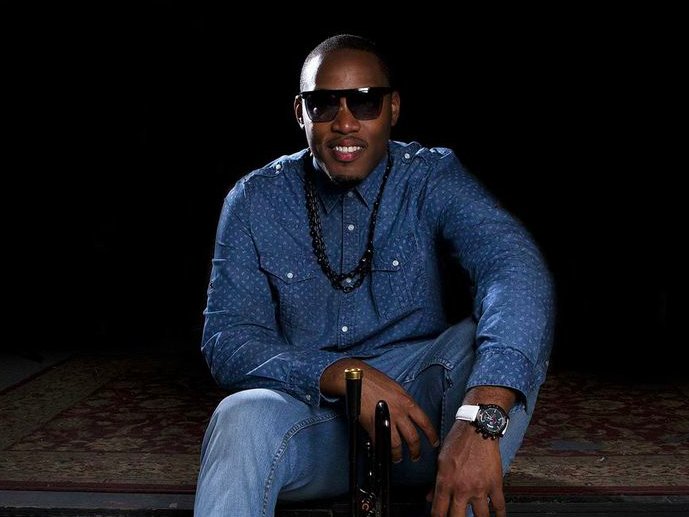 Rebirth Brass Band brings a taste of New Orleans to Cedarburg
New Orleans' Rebirth Brass Band was founded in 1983 by brothers Philip and Keith Frazier and trumpeter Kermit Ruffins – all of whom were marching band members at their high school in the Treme neighborhood.
In 1984, the band released its first album, and today has about a dozen live and studio albums.
The group has a longstanding Tuesday night gig at the Maple Leaf Bar in the Carrollton neighborhood of New Orleans but also tours regularly both nationally and internationally. (Many of its out-of-town shows are on weekends so it can return to New Orleans in time for the Tuesday night gig.)
Rebirth combines traditional New Orleans brass band music with soul, hip-hop, funk, jazz and second line. Second line is a tradition in brass band parades and comprises those following the parade (called the "main line" or "first line") just to enjoy the music. Sometimes second-liners dance, play instruments and wave handkerchiefs.
The eight-member Rebirth Brass Band will perform on Friday night at Cedarburg's Summer Sounds series. The free concert takes place from 6:30 to 10 p.m. in Cedar Creek Park. Concert-goers can bring food and drinks or purchase them from vendors.
Recently, OnMilwaukee.com chatted with trumpet player Chadrick Honore, who at 27 is the youngest player in the band. In his short life, Honore has won a Grammy, traveled the world and contributed to the HBO series "Treme." He is currently working on a solo project as well as parenting two young children.
OnMilwaukee.com: When did you start playing music and was the trumpet your first instrument?
Chadrick Honore: I started playing sousaphone in elementary school, when I was about 8. I wanted to play the trumpet but my music teacher said my lips were too big and I should play sousaphone instead. I was a young kid and so I believed what he said and started to play the sousaphone even though I had such passion for the trumpet. Whenever I saw someone playing it, and that was a lot, I wanted to pick one up, too.
Finally, my grandmother bought me one for Christmas when I was 10. I started playing it, right there in her basement, and I never put it down. I play a lot of other instruments, but the trumpet is my passion.
OMC: How much does the city of New Orleans inspire you and your music?
CH: Very much. Music is a very big part of the culture in New Orleans and of my neighborhood, Treme. Lots of greats come from there and I always saw people picking up instruments and playin' them. I went to school with Trombone Shorty, Calvin Johnson, Chris Royal, Joe Jackson – a lot of people who are huge in the music game.
A lot of people try to recreate what we do in New Orleans, but they can't because what we give to it is so strong and of true passion. The Rebirth Brass Band gives you more than music. It's a party band, but you are going to be thoroughly entertained by an all-around great show.
OMC: Do you still live in Treme?
CH: I live in Lake View now but I grew up on Governor Nichols Street in Treme.
OMC: Speaking of Treme, what was it like contributing to the HBO show?
CH: It was a great experience. I was in the show the first two seasons – in the second line scenes – and then contributed the trumpet parts during the third season.
OMC: How old were you when you started in Rebirth?
CH: I was 20. The youngest ever to join and still the youngest. But it was what I always wanted to do. When I was really young, I wanted to be in Rebirth. Keith and Kermit went to school with my mother and she told them, "My son's gonna be in your band someday." And when I was little I would say to them, "When ya gonna put me in the band?" And they would say, "When you get old enough." I never actually thought I was going to get hired and be in the band. I thought it was just a dream.
OMC: What's it like being the youngest guy in the band with so many seasoned players?
CH: They're like my brothers. I've leaned a lot from those guys. They took me under their wing and they keep me focused so I don't do anything crazy.
OMC: Where have you traveled to perform music?
CH: Honestly, it's easier to say where I haven't been. I have not been to Australia. But I am going there in March. I started traveling when I was 12, went to Japan with my band the Little Stooges. I had never been on a plane before. A lot of Japanese people love New Orleans' music. The crowds were humongous there. I'm pretty sure I will go back someday with Rebirth and it will be pandemonium.
OMC: I saw on your website you have a show tonight, in Pensacola, Fla. Are you in route to the show right now?
CH: Nah, it's just a three hour stroll down the coast.
OMC: How many shows a year does Rebirth perform?
CH: About 150. Maybe more.
OMC: Are your children showing signs of being musical?
CH: My daughter is 4 and she is learning the notes on the piano. My son is only 2 but he's already got good rhythm.
OMC: You are currently working on another music project?
CH: Yes, I am working in a band of my own called Soniq. I'm doing vocal stuff. It has a hip hop feel – with some R&B – it's a great fusion. I am hoping to release five songs in mid-September.
OMC: What was it like winning a Grammy?
CH: It's still unreal to me. It blew my mind. I never expected to be nominated. Brass bands are overlooked usually. We never expected this but it was a huge accomplishment, not just for me or for the band, but for New Orleans.
Facebook Comments
Disclaimer: Please note that Facebook comments are posted through Facebook and cannot be approved, edited or declined by OnMilwaukee.com. The opinions expressed in Facebook comments do not necessarily reflect those of OnMilwaukee.com or its staff.