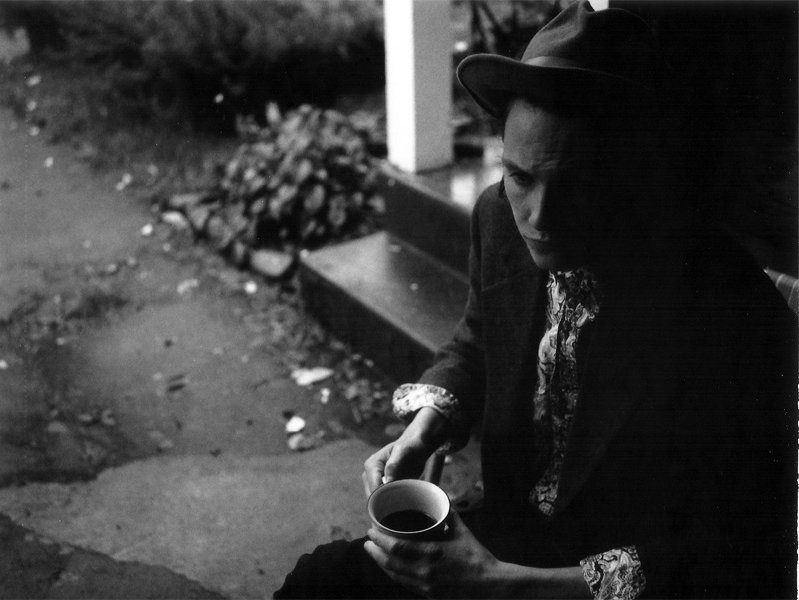 Wake Owl's Cameron cultivates organic modern folk
Google Wake Owl frontman Colyn Cameron and the first result is an alumni profile from Vancouver Waldorf School focusing on Cameron's studies in biodynamic agriculture, a method of organic farming.
Born in Southern California, Cameron has lived in Berkeley, Vancouver, Portland, Ore., and beyond, studying agriculture at Emerson College in England and working on farms in Germany, the U.K., Chile and Canada.
If Cameron has learned anything from his agriculture studies, he says, it's that the best music also happens organically.
"My writing process is always changing," he says on the occasion of the release of Wake Owl's debut five-song EP, "Wild Country."
"I usually find the most inspiration after long periods of having too much of my own space ... A lot just tends to pour out rather quickly."
The music on "Wild Country" is heavily acoustic – rooted in modern folk and old country – with a pastoral quality and a haunting vibe. The arrangements are clean and spare, leaving plenty of room for the lyrics and Cameron's ingenuous voice to shine.
Though the EP was released at the end of January, you may already know "Gold," which was featured on an episode of "Grey's Anatomy" back in November.
As Wake Owl hits the road for a tour that stops at Milwaukee Cactus Club on Saturday, Feb. 16, we chatted with Cameron about the music and his background.
OnMilwaukee.com: You've had a pretty diverse background with a lot of travel and doing things like studying agriculture and working on farms. Did all that stuff influence your music in some way? Or influence you picking up the guitar and writing songs?
Colyn Cameron: Yes it did. Meeting so many people, seeing so many places, having your idea of the world expanded via travelling I think will have a huge influence on what you do creatively.
OMC: Did you, then, at some point, make a conscious decision to focus on music or did it just sort of grow and work out that way for you?
CC: It really did just grow into something. there was no point exactly when I made one decision, it was a chain reaction to things happening and the way I felt about my next steps.
OMC: I read that you started out rapping because you're a hip-hop fan. How did that transform itself into the more reflective, acoustic sound that Wake Owl has?
CC: Well, lyrically hip-hop drew me in quite a bit. I was excited by the challenge of that kind of lyricism. But musically, I never want to be limited to one style. The EP was written on an acoustic guitar so it reflects that to a large extent. It's a good thing all the stuff prior to Wake Owl that I experimented with isn't out there because that could really confuse people. But I generally look forward to the future and how I can continue bridging my inspirations and challenging myself.
OMC: Speaking of that sound, I think part of what makes the EP so powerful is what isn't there. It's a very uncluttered approach and it really lets the songs shine. How did you avoid the temptation to overdo it; to throw in everything but the kitchen sink?
CC: When recording I was really just going by the demos. They had a certain amount of layering, but weren't overdone, and they actually got a little more in studio with bass and drums. I had some experience recording with a project prior so I was a little more aware of what I was avoiding.
I was sticking to the demos very much, and the way they sounded. They were the songs for me. I wasn't going to change that drastically in studio.
OMC: The record is just out, but before it appeared, you had a song on "Grey's Anatomy." Can you talk a bit about what an opportunity like that means to a band getting ready to launch its debut?
CC: It's cool. It is a nice platform for a new band to have their stuff get spread a bit. Hopefully it doesn't turn anyone away as some people are so sensitive about how music gets used. Actually to be fair, it was really the only way I avoided having to get a real job this fall again, and allowed to me to write more, which is good, right?
OMC: Right. Finally, have your travels ever brought you to Milwaukee? Any pre-conceived notions?
CC: I've never been there! We all really look forward though! I've heard its a good music scene.
Facebook Comments
Disclaimer: Please note that Facebook comments are posted through Facebook and cannot be approved, edited or declined by OnMilwaukee.com. The opinions expressed in Facebook comments do not necessarily reflect those of OnMilwaukee.com or its staff.