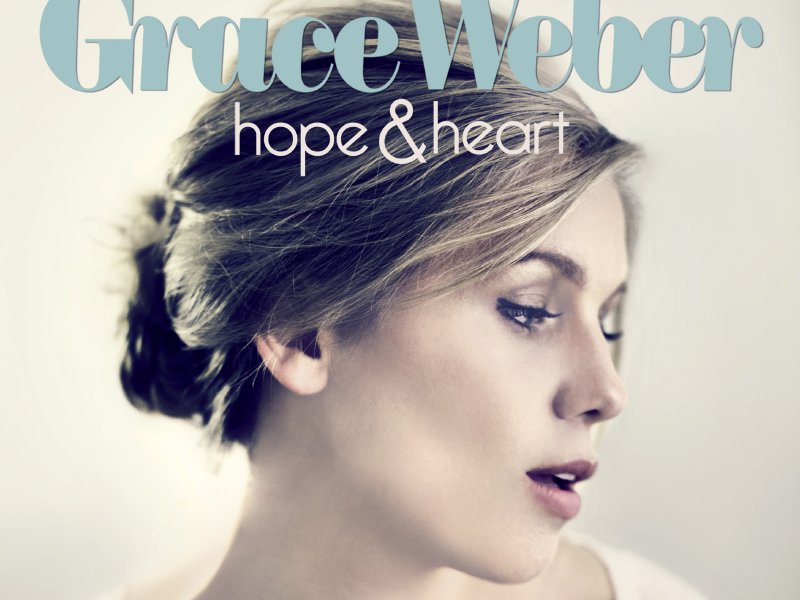 Grace Weber brings "Hope & Heart" to Milwaukee
At 22, Milwaukee native Grace Weber has already accomplished much in her short time on the professional music scene. Through performances on "Showtime at the Apollo," "The Today Show," "Oprah" and other concert appearances, her soulful voice and modern musicality have earned her national and international acclaim.
With the recent release of her first solo album, "Hope & Heart," and its No. 8 debut on iTunes Sept. 13 under her belt, Weber is set to return to her hometown for one of only two album release shows. She recently took some time from promoting the new release to talk about the recording experience, her 9/11 tribute performance in Paris and her plans for a follow-up to this already successful solo debut.
OnMilwaukee.com: Tell me more about the CD.
Grace Weber: We recorded it in the winter, December through February in New York. All 12 songs on the record are all songs that I wrote with my bandmate Julian Pollack, who's the piano player in my band, and a few other co-writes. We finished the album in May and we've just been getting ready to release it and doing all that fun promoting and touring and everything. I'm really proud of it, and I feel like it perfectly captures who I am as a musician and where I'm at right now. I'm pretty excited about it.
OMC: What was the experience of recording your first solo album like?
GW: It was really fun. There's a lot of pressure, definitely, that I put on myself. I was like, "Oh, this is the big record, this is my official introduction to what I do as a singer and songwriter," and we had this big producer producing it, so I really wanted it to turn out great. That was really hard, trying to take the pressure off of myself, but once I did that and I just started to let it unfold it was such an incredible experience. It was really cool because I got to spend a lot more time on the record as opposed to other records I've done. Sometimes with other bands you go into the studio, record it in a day or three days, mix it right away and release it all within a month or two. Doing it that way is really fun too, because it's nice to get in, get out and get it out to the world, but this time around I really got a chance to sit with the recording, sit with the mixes, redo some vocals and then plan it out – marketing a promoting plan to release it and really develop this product in a deeper way. I'm really happy with how the whole process unfolded. It was a really cool thing to be a part of, to sort of take it to the next level.
OMC: Working with producer Mike Mangini, he's got such an incredible list of talent he's worked with in the past, is it kind of flattering to know that they're kind of your peers now?
GW: Oh, yeah. We paid him to do it, but sort of like an audition process because he doesn't take everybody. So when he said he wanted to do it and he was really excited about it, I was really honored and so excited. He's one of the nicest guys, and he's a really smart, creative producer. We had a great time making the album together and he's really happy with it too, which makes me very happy. It's like the first time I'm starting to feel a little bit like I'm stepping into a world where I look at some of these artists and I can kind of see myself maybe getting there and I've never felt like that before, so it feels pretty cool to be like, "Okay, I'm legitimately arriving," I think.
OMC: Your first show after your album release is going to be here in Milwaukee.
GW: The record release in Milwaukee is on Sept. 23 at Turner Hall, and it's actually the first release show – we have just one in Milwaukee and one in New York. I'm so excited; we have the whole band coming in, we have backup singers and a lot of really cool things planned for the show. Crooked Keys and the Jeanna Salzer Trio will be opening, so I think it's going to be a pretty cool show.
OMC: Are there going to be other tours or other tour dates lined up after those two?
GW: We're working on a few things, and then I'm also planning my own college tour that I'm booking myself. For now it's just the Sept. 23 show, and then the New York show is on Oct. 12.
OMC: You were just in Paris for a 9/11 tribute show. What was that experience like?
GW: It was so incredible. We were singing onstage at the Place du Trocadero, which overlooks the Eiffel Tower. I was singing with this 50-piece Parisian orchestra with the Eiffel Tower behind me, and I was just overwhelmed by how honored and lucky I felt to be doing that. As far as the event itself, it was so cool to see another country paying such a big, beautiful, but still so heartfelt, tribute to America. I think there's this reputation that when people travel to Europe, that you feel that maybe you're not welcome there, but it's so not true. The French people that I talked to were so kind and empathetic. A lot of people told me how 9/11 affected them personally, and it was just sort of amazing to see how everyone around the world is connected and sort of wants happiness and peace for everybody. It was a really moving experience.
OMC: Now that you have your CD out, what's next for you musically? Do you have something else in the works?
GW: I'm writing new songs. It's sort of weird because for this first album I wrote like 30, 40 songs and we picked the best 12 out of those. I had such a clear vision of what I wanted my first album to sound like, and having Mike on board, we spent so much time crafting the sound and the vibe, and picking these songs that were going to showcase who I am the best, and now that that is finished and done, I'm sort of looking at my second album like, "OK, what is this one going to sound like?" Right now I'm just letting it unfold kind of organically and sort of writing songs as they come, but soon I'm going to have to start putting the next album together. It'll be interesting to see what that one sounds like, but for now I'm just riding on this album and I'm going to be touring on this album, and we'll see when I can get into the studio again.
Facebook Comments
Disclaimer: Please note that Facebook comments are posted through Facebook and cannot be approved, edited or declined by OnMilwaukee.com. The opinions expressed in Facebook comments do not necessarily reflect those of OnMilwaukee.com or its staff.