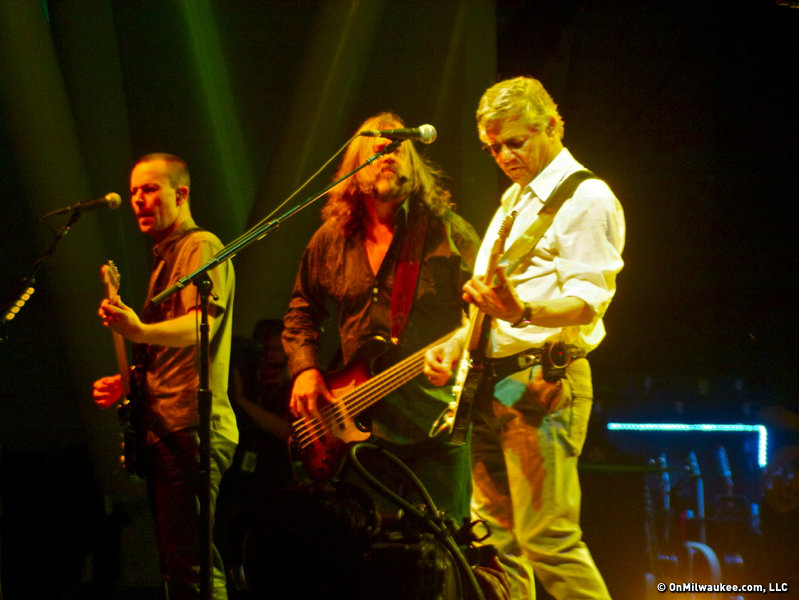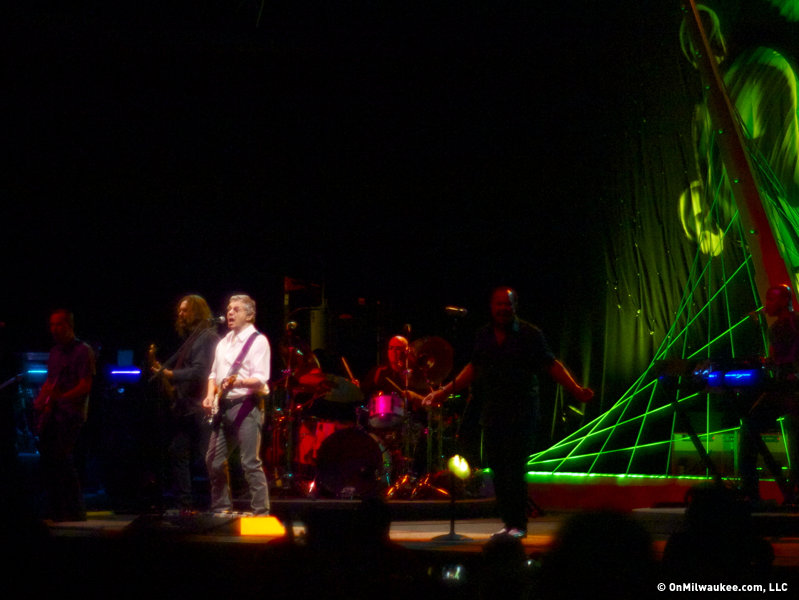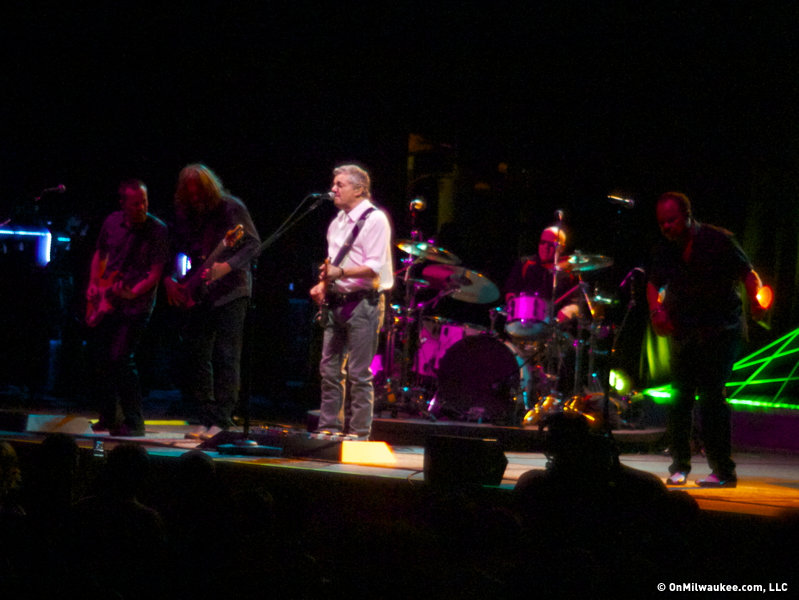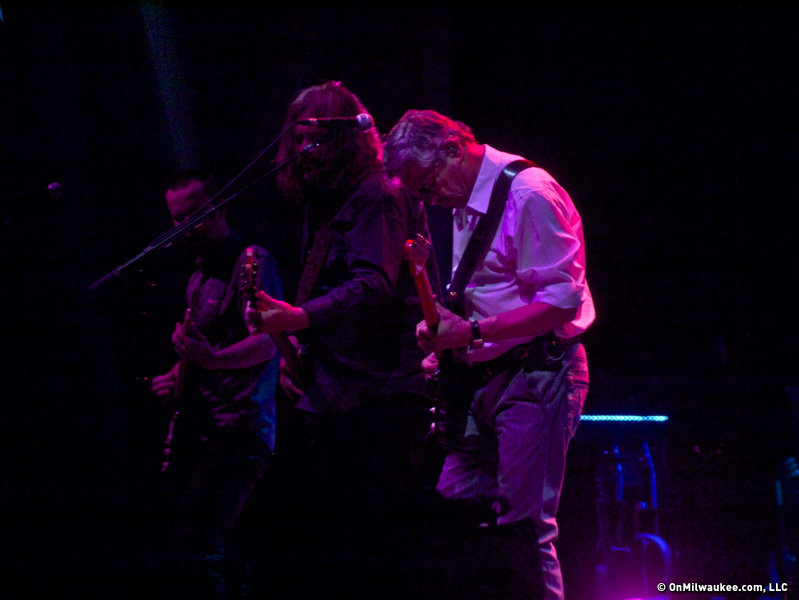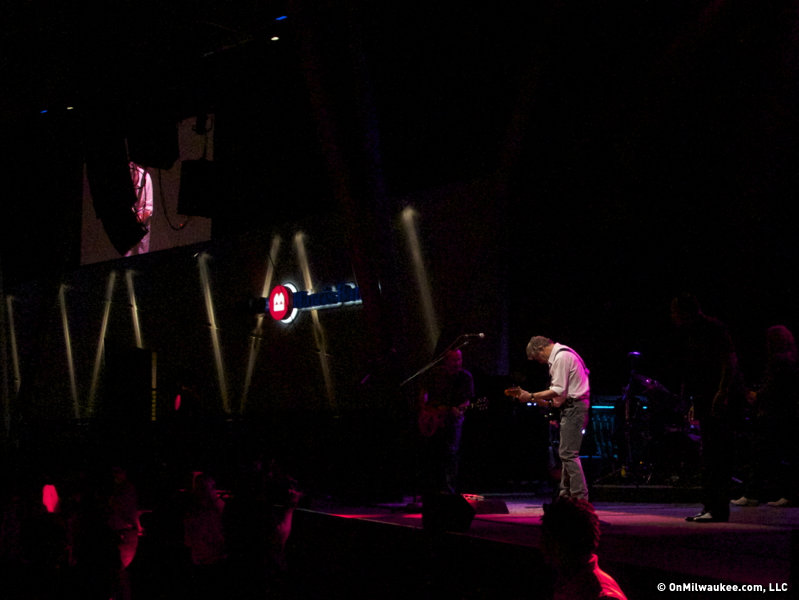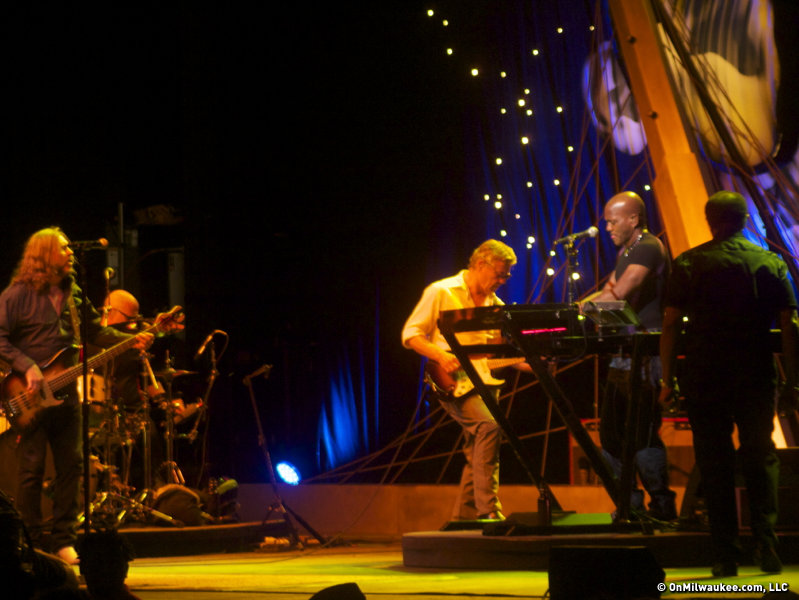 As Steve Miller's best material is pushing 40 years old, it's somewhat telling that he headlined the Marcus Amphitheater in 2008, and Wednesday, he opened Summerfest at the brand new BMO Harris Pavilion.
To me, that says one of two things: Either the Tosa native wasn't big enough to headline the Amp in '08, or this new side stage is big-time enough to land acts that previously, fans had to pay big money to see.
I'll let someone else make that call, but having seen and reviewed Miller now twice in four years, I can say that this classic rock band, when it's doing what it does best, still gets people on their feet. Is the music safe, pitch-perfect recreations of the '70s album rock we've all heard a million times? Sure. Is it fun, summer music with a Wisconsin connection? Absolutely.
This spring, the Steve Miller Band released "Let Your Hair Down," so tonight's show wasn't strictly an oldies act. While Miller has continued to record steadily – albeit less frequently – since his 1968 debut, "Children of the Future," everyone in attendance was at Summerfest tonight to hear the hits.
Songs like "Jungle Love," "Take The Money And Run," "Abracadabra," "Fly Like an Eagle" and more, which Miller breezily nailed with aplomb. The first two tunes were a little rocky, but by the third, Miller was locked in. It was nice, too, to hear him talk about a Summerfest performance in 1974, as well as his relationship with the late Les Paul.
The only problem with the two-hour show was the middle section, where Miller got so bluesy he took the wind out of the crowd's sails. Yes, this audience was older than most shows I've seen at Summerfest, and it also featured the most sitting I've ever seen. I saw some people even leaving before it was over.
Also, Miller featured a backup singer who's cheesy dance moves were both sincere but a little distracting. His voice was excellent on the songs he led (while Miller played lead guitar), but it felt like a little much.
Miller closed with …
Read more...