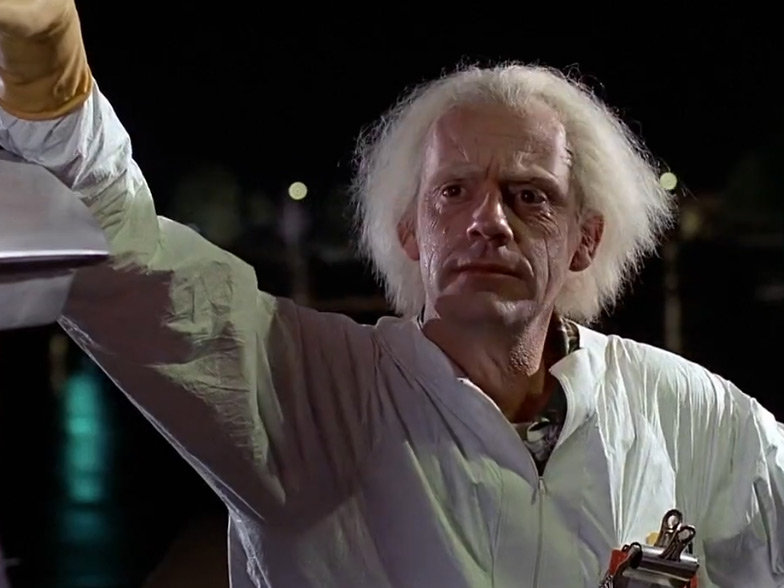 On Saturday night, Mills Entertainment is bringing Christopher Lloyd, known to a generation as Doc Brown from the "Back to the Future" trilogy, to the Riverside Theater for a first-ever event. Not only will the theater show fans the first blockbuster movie from 1985, but Lloyd will be on hand to take questions and speak about the experience of making the movies. Great Scott!
Most interestingly, Milwaukee is the first city to get this show. We caught up with both Lloyd and his producer, John Trembler, as well marketing coordinator Joanna Brumley, for a quick Q&A before Saturday's show. Tickets for the 7 p.m. show are available here. 
OnMilwaukee: What should Milwaukee expect from this event on Saturday?
Trembler and Brumley: It's going to be pretty "heavy!" Mr. Lloyd will be live on stage, and he will answer audience questions and will share stories that people won't get to hear anywhere else in any other setting. Before Christopher comes out on stage, the audience will first get to watch the original "Back to the Future." They'll see Doc on screen then get to see him on stage in-person!
I recently read "We Don't Need Roads: The Making of the Back to the Future Trilogy," and Mr. Lloyd, you contributed a lot to the book. Why, after all these years, are you still so engaged in the the movies and its fans?
Lloyd: It's a huge thrill for me to feel how strongly the film still resonates with long-time fans and new generations of fans.
Christopher, you're 77 now, but you're still acting. How is your stage persona these days?
Lloyd: It's great to be working regularly on all kinds of projects and to create new characters, such as in the film "Going In Style" coming out this year with Morgan Freeman and Michael Caine.
Milwaukee is the only show in this event series right now, right? Why here, and what's to come?
Trembler and Brumley: This is our inaugural tour date with Mr. Lloyd, and we're looking to do many more … in the future. Milwaukee is one…
Read more...