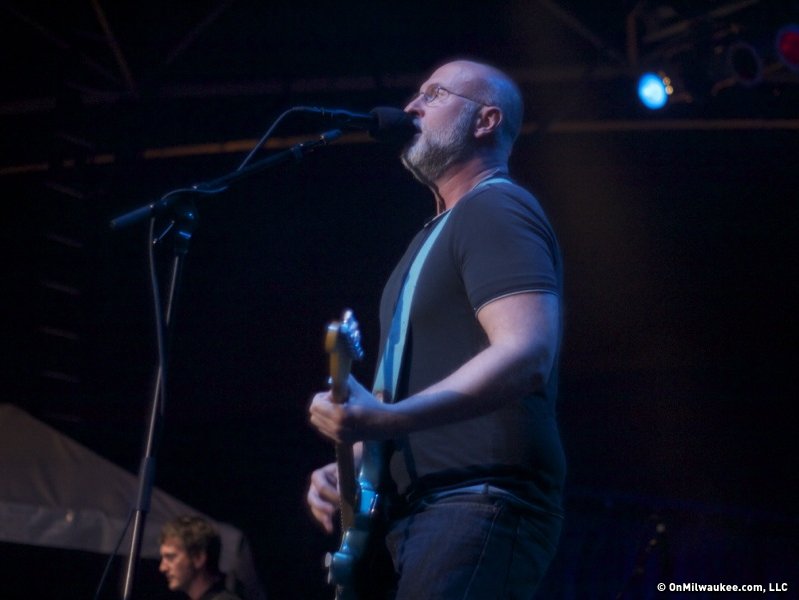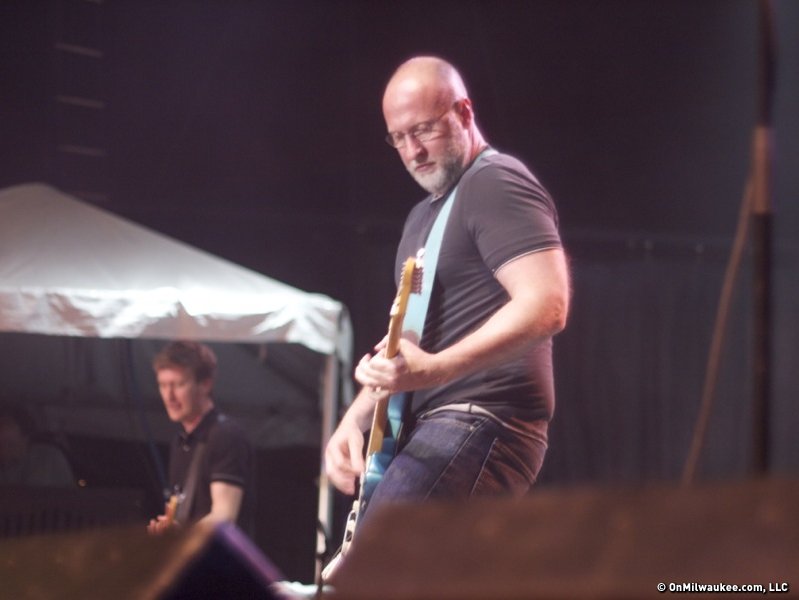 I don't know if I'd call myself a Sugar fan, exactly, but I've always liked Bob Mould. From those Husker Du tapes a friend copied for me in high school, to "Copper Blue," which always seemed to be playing on my freshman roommate's stereo in my dorm, Mould has always been nice background music for me.
The trend of bands playing one album in concert, beginning to end, is pretty fun. I certainly enjoyed it when the Pixies came to the Eagles Ballroom and performed "Doolittle." And tonight, I soaked in Mould's version of "Copper Blue" at the U.S. Cellular Stage at Summerfest.
In preparing for this show, I listed to "Copper Blue" from beginning to end, which, I think was the first time I did that since those days back in the dorm. I really do like Mould's unique voice, but I found the music on the CD to be very trebly and more repetitive than I remembered.
Live, it was obviously just as repetitive, but the treble wasn't such a problem. The show was, thankfully, extremely loud.
"Copper Blue" was Sugar's first album, back in 1992. So, sure, the music sounds a little dated, but who among us isn't? Mould is now 51, head shaved with a gray beard. But he still looks pretty cool.
Energy wasn't a problem, either. Mould didn't even pause to speak to the sparse, mellow crowd until he finished playing each song, in order, from "Copper Blue." The sound was notably more rocking than the album. 
It's interesting that Mould chose to recreate an album from a band that only spawned three years. But it was influential, too, and the audience came to life for "If I Can't Change Your Mind."
Fortunately, Mould didn't stop at just 10 tracks. "I haven't been in Milwaukee in a while," he said, after the world's longest fireworks display wrapped up.  He threw in some new work from his solo career and his upcoming fall album, as well as some Husker Du tunes like "Chartered Trips," and "Celebrated Summer," and "Makes No Sense At All" during his encore.
It all came at a great time for me, too. As I get ready for my 20th high school reunion, Sugar sounded plenty sweet, 20 years later. On a hot, steamy night at Summerfest, the thick, post-punk sounds of Mould felt oh so good. 
brrwrbaudeabfudeyfxetsywd
Facebook comments
Disclaimer: Please note that Facebook comments are posted through Facebook and cannot be approved, edited or declined by OnMilwaukee.com. The opinions expressed in Facebook comments do not necessarily reflect those of OnMilwaukee.com or its staff.
Recent Articles & Blogs by Andy Tarnoff