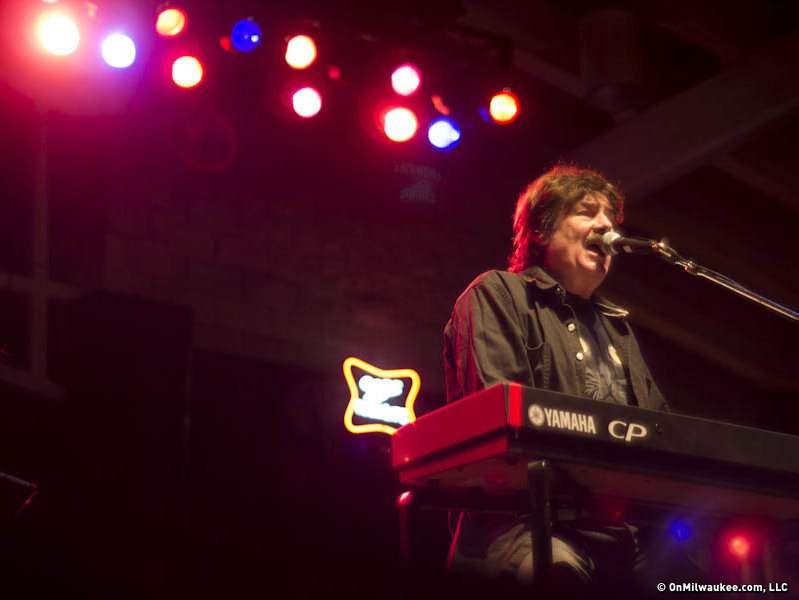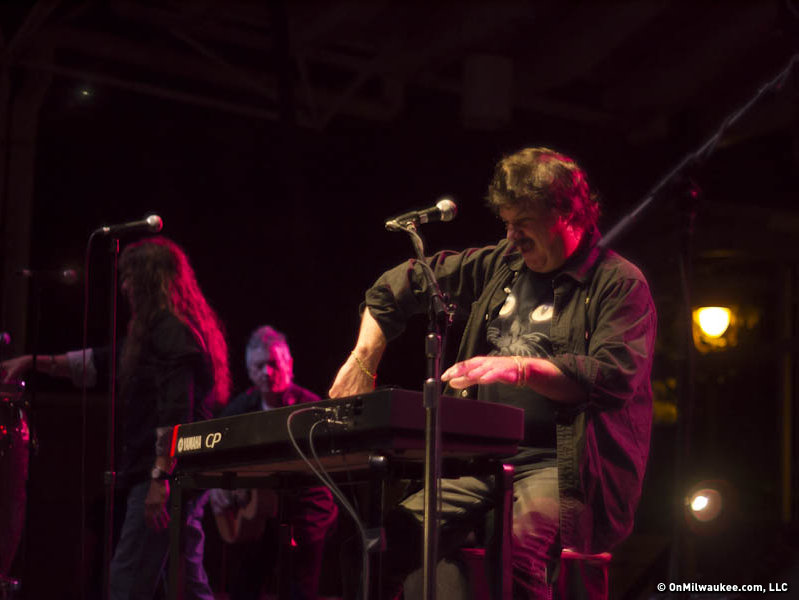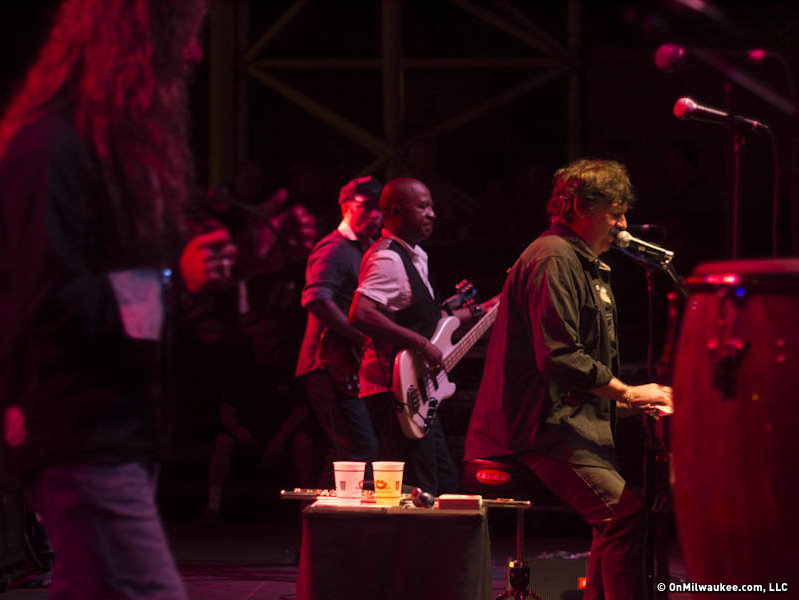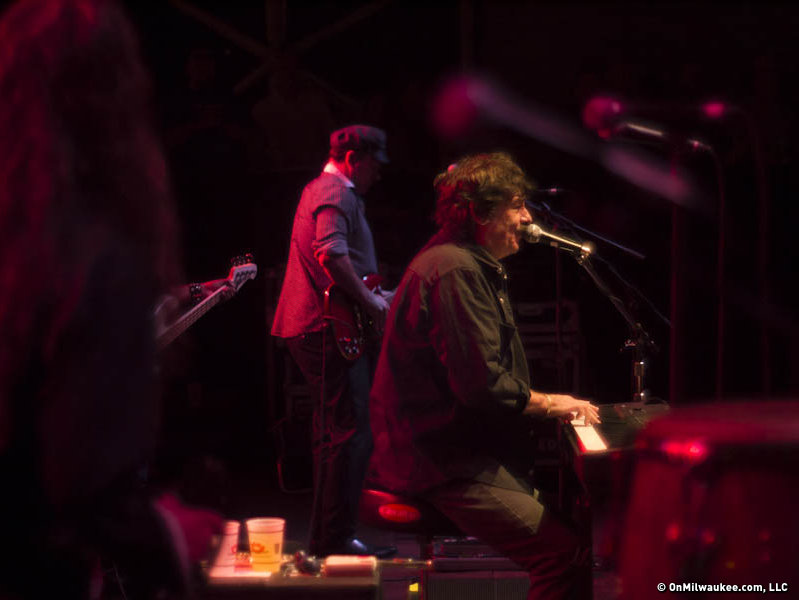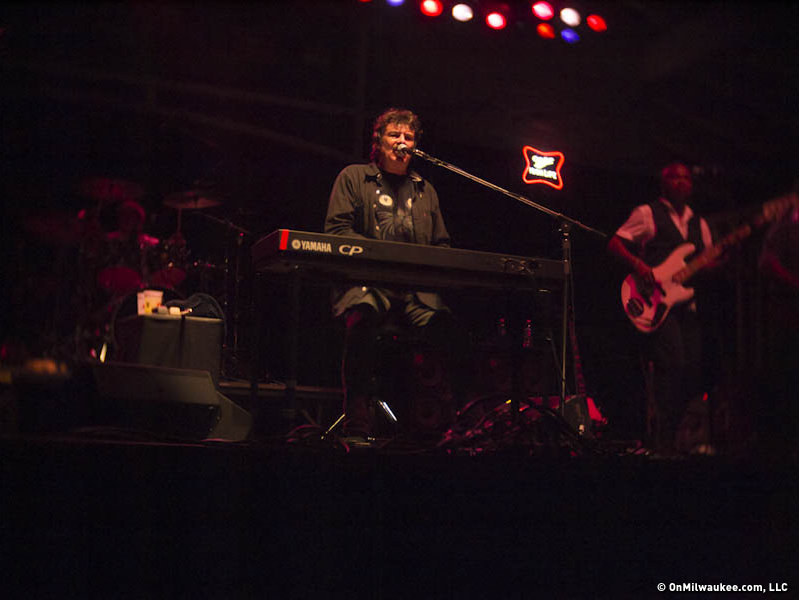 Get your laughs out of the way now: I've waited a very long time to see Burton Cummings live.
The Guess Who is one of my top 10 favorite bands, and while I reviewed them in Waukesha in 2007 the only original member then was bassist Jim Kale. The most dynamic part of the Guess Who, lead singer Burton Cummings, wasn't with this veritable tribute band, replaced with a sound-alike stand-in. And let's just say, that band isn't talking to Cummings.
So when I saw that 64-year-old Cummings was playing Summerfest this year, I put it in my calendar early. I watched YouTube videos of his performances; I followed him on Twitter. I knew what to expect.
This was a case of "I'd better see him play, in case I never get the chance again."
I think it was worth it ... but I'm not sure.
In the '70s, Cummings had that wide mustache, framing a grinning mouth that showed amazing range. His unruly, curly hair evoked Canadian classic rock, the originator of amazing music like "No Sugar Tonight, "These Eyes" and "American Woman."
Tonight, Cummings still has the jet black hair, his too-small mustache completely unironic. He looks and sounds like the lead singer of a Guess Who tribute band, his sweet, sweet voice somehow turned lounge singer as he makes beautiful music on his piano.
It was pretty weird, actually. When Cummings hit the high notes (which he seldom attempted and weren't that high ), he sounded so nasally and unlike the voice I've known and loved. He sounded good in the lower registers, but his vocal skills have deteriorated in a way I've never experienced.
Again unironically, clad in a black cat T-shirt, black jeans and black button-down shirt, Cummings sweated his way through a long hot set at the Potawatomi Stage. He brought with him a top-flight backing band, and bantered a lot with the crowd.
Unfortunately, he took repeated digs at the band touring as the Guess Who (which, technically speaking, sounded much better than Cummings tonight). I can see how angry he was, and I don't blame him, but the ever-present griping got old. Cummings also told a nice story about hearing how he found out "American Woman" went #1 when he was playing in Milwaukee in 1970.
But the show just didn't have much luster. Some songs, like "Undone," "Clap For The Wolfman," "No Time" and "Share The Land" sounded great. But others, like "American Woman," started with a long and hokey, Doors-eque intro. All in all, it felt a little sad.
But you know what, Cummings had fun out there, and so did the older, sweaty crowd. We get it: these are his songs, and I just came to watch and to enjoy.
Mostly, I did. But I can't help but be a little disappointed. Cummings once had a voice as good as Freddie Mercury, but that's long gone now.
You can't go back, but hey, you can try. Who can fault him for that?
Set list:
No Sugar Tonight / New Mother Nature
Albert Flasher
Clap for the Wolfman
Laughing
Guns, Guns, Guns
Bus Rider
Undun
Hand Me Down World
Stand Tall
We Just Came From The USA
Saskatoon
These Eyes
I'm Scared
American Woman
Star Baby
No Time
Encore:
Share The Land
fzffwqwabsadvzerfufuawxrxbrtdyqfb
Talkbacks
RichAtomic | July 12, 2012 at 2:49 p.m. (report)
The arrangement of "American Woman" with the extended blues intro dates back a good 40 years; listen to The Guess Who's 'Live At The Paramount 1972' album and you'll get a 16+ minute version. I thought Burton throwing in a little nod to one of his greatest inspirations (Jim Morrison) was pretty cool.
The diatribes against the karaoke version of The Guess Who were kind of a buzzkill. But I understand how they are taking bread off his table as well as tricking casual fans, such as Andy, into seeing a fake version of the band. It must be infuriating.
Jack | July 10, 2012 at 9:00 a.m. (report)
Pretty sure the album version doesn't start with a 10 minute long instrumental where Cummings channeled the voice of Jim Morrison in Roadhouse Blues. This is pretty much what he did: http://www.youtube.com/watch?v=jRjcd_-5f_Y
Facebook comments
Disclaimer: Please note that Facebook comments are posted through Facebook and cannot be approved, edited or declined by OnMilwaukee.com. The opinions expressed in Facebook comments do not necessarily reflect those of OnMilwaukee.com or its staff.
Recent Articles & Blogs by Andy Tarnoff