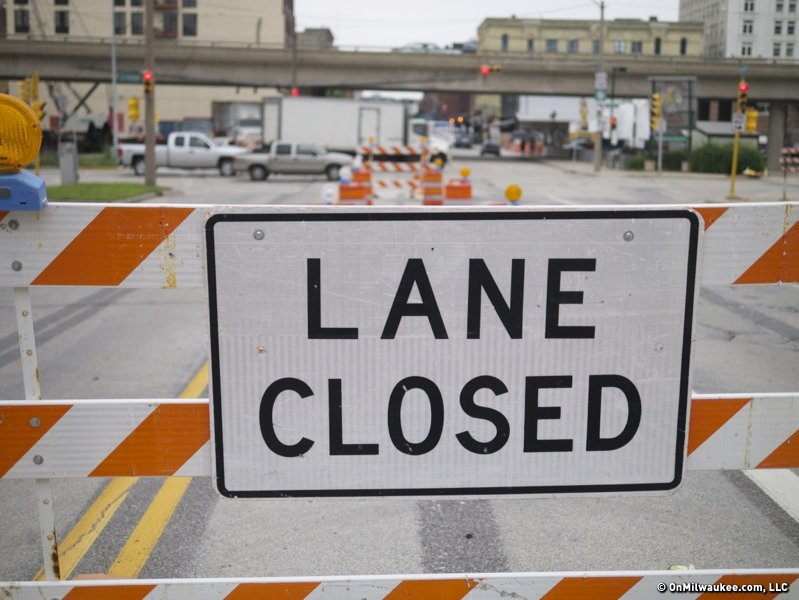 It's easy to complain about highway construction in Milwaukee. After all, it's pretty much a constant. When one project finishes, another begins … if we're lucky. More often, it seems like every interchange or stretch of freeway is being worked on all at once.
While Milwaukee is an incredibly easy are to traverse, these projects slow us down with endless and confusing detours. They're a necessity, maybe, but they usually feel like a boondoggle.
Take this weekend's full closure of I-94. Smart that the DOT timed it when there wasn't a Brewers game or State Fair, but we went to the drive-in movie on Saturday in Jefferson, so we had to use the long detour on Bluemound Road. Basically, our trip time was doubled, and even though communication about the project was good, there was no getting around the major inconveniences from the closure. It wasn't pretty.
But one highway project has left me impressed. The Hoan Bridge reconstruction has been incredibly smooth for me, and I travel this stretch from home to work and back every day. Given the magnitude of what's going on, the DOT has done this right.
A few parts of this construction stand out to me as model for how to do a major job. I'd never before seen a temporary barrier mover that lifts up and shifts the east side of the Hoan from one to two lanes and back, depending on day part. Because the road is literally wider during rush hour, what could be a challenging commute hasn't been so bad.
And by reversing an on ramp and moving another, there aren't many obstacles to get onto I-794, either. I dare say that the Hoan Bridge reconstruction is moving along so smoothly that I've barely hit a major traffic jam – no matter what time I use it.
While I don't think I've ever said this about the DOT before, I'm impressed. I don't always understand the politics or timing of road construction, but I appreciate a civic plan that's so well thought out. For the many snarls of the Zoo Interchange, the Hoan's just isn't so bad.
We don't have to like summer freeway construction. But when it's done right, we don't have to curse it, either.
Facebook comments
Disclaimer: Please note that Facebook comments are posted through Facebook and cannot be approved, edited or declined by OnMilwaukee.com. The opinions expressed in Facebook comments do not necessarily reflect those of OnMilwaukee.com or its staff.
Recent Articles & Blogs by Andy Tarnoff