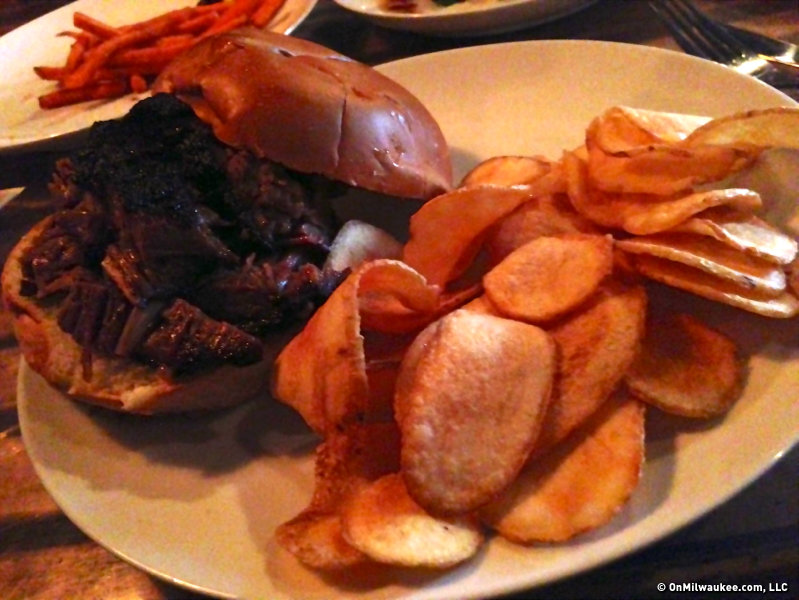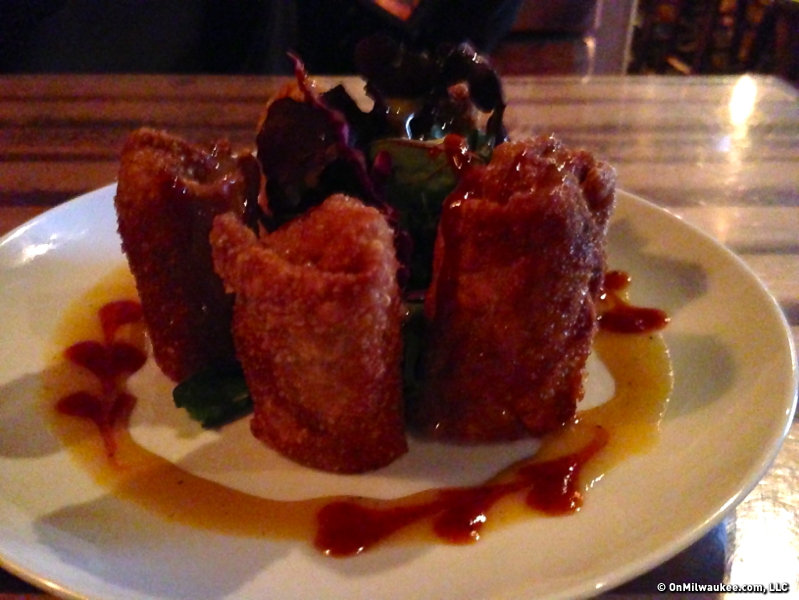 I'm almost embarrassed to admit that until this week, I hadn't paid a visit to the not-so-new Smoke Shack, 332 N. Milwaukee St. It's been on my list, along with a zillion other places, and finally I can check it off with a juicy, delicious checkmark.
It's never a bad idea to have lunch with the owner, and Joe Sorge made sure I left Smoke Shack in a food coma. We went nuts with the Kansas City eggrolls ($8.25), brisket sloppy joe sliders ($10.75), the brisket "sammich" with kettle chips ($13.50), sweet potato fries ($3.50) and corn bread ($1.75). I also drank about a gallon of iced tea.
I'm not a barbecue enthusiast, but I like good food, and Smoke Shack was great. I couldn't imagine the apps and sides tasting any better – the eggrolls rocked – and the only reason that the brisket sandwich was a touch dry was because I asked for it lean – and I was warned that would be the outcome. With that sandwich, though, I mixed and matched between the Kansas City, Texas, house and "Kick 24 Habanero" sauces. I'm not sure I could even pick one winner.
But beyond the food, I appreciated the decor, since the last time I was in this building, it was a tavern called MJ's. That the creative geniuses from Flux Design dismantled a barn and reassembled it inside Smoke Shack gave the joint an authenticity you don't usually find in Milwaukee.
There may very well be better, cheaper barbecue places in Milwaukee, and since I'm not a connoisseur, I'll leave it for the readers to side. But I like the idea of building a tiny, 47-seat restaurant that uses locally sourced and humanely raised meats, and smoked on site. When they run out each day, they run out.
It took me more than a year to get to Smoke Shack. It won't take me that long to come back.
Facebook comments
Disclaimer: Please note that Facebook comments are posted through Facebook and cannot be approved, edited or declined by OnMilwaukee.com. The opinions expressed in Facebook comments do not necessarily reflect those of OnMilwaukee.com or its staff.
Recent Articles & Blogs by Andy Tarnoff