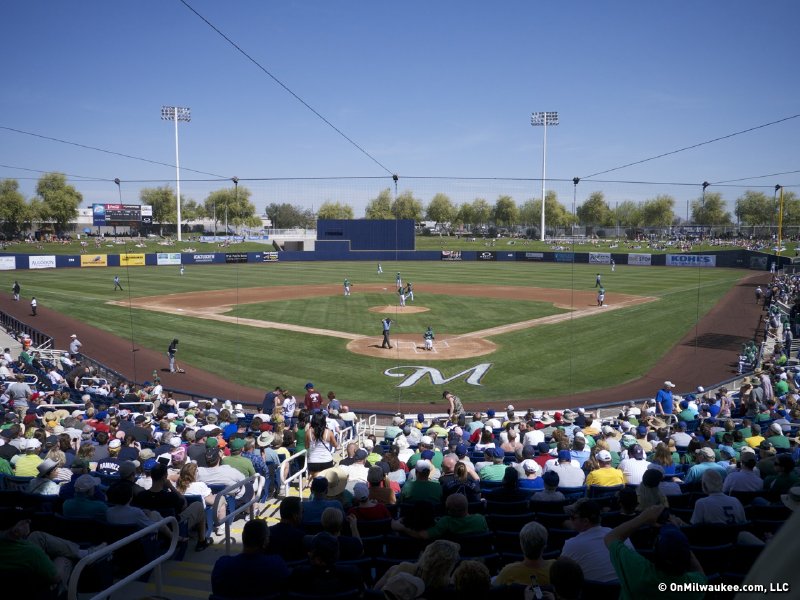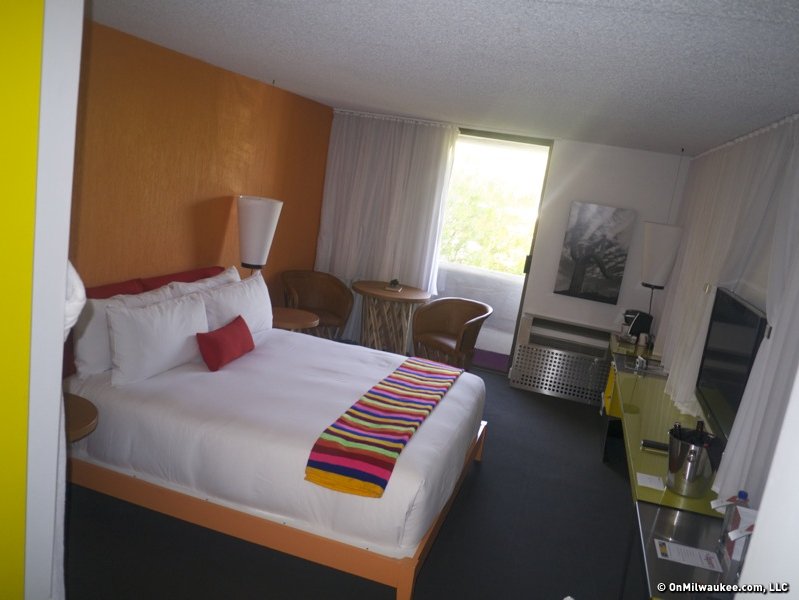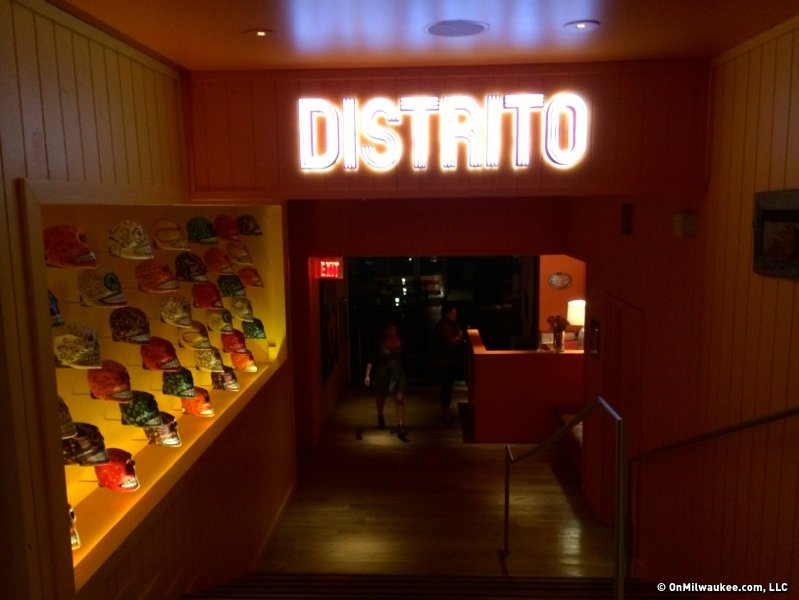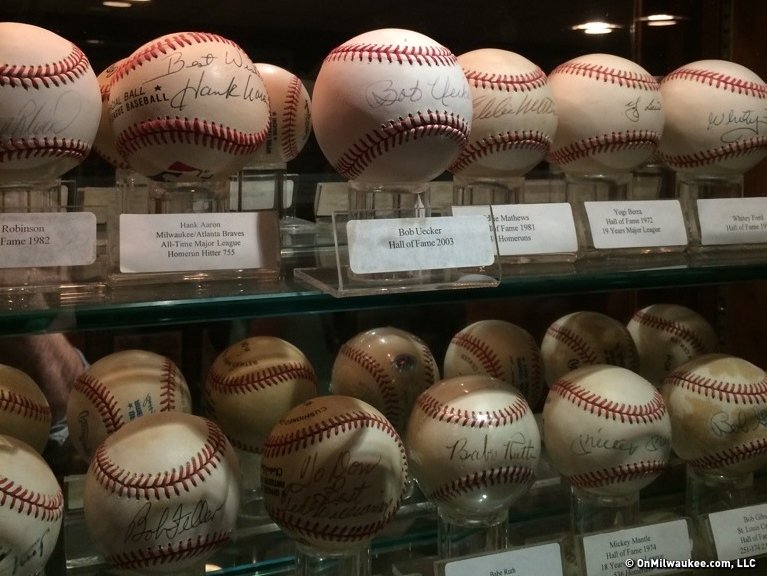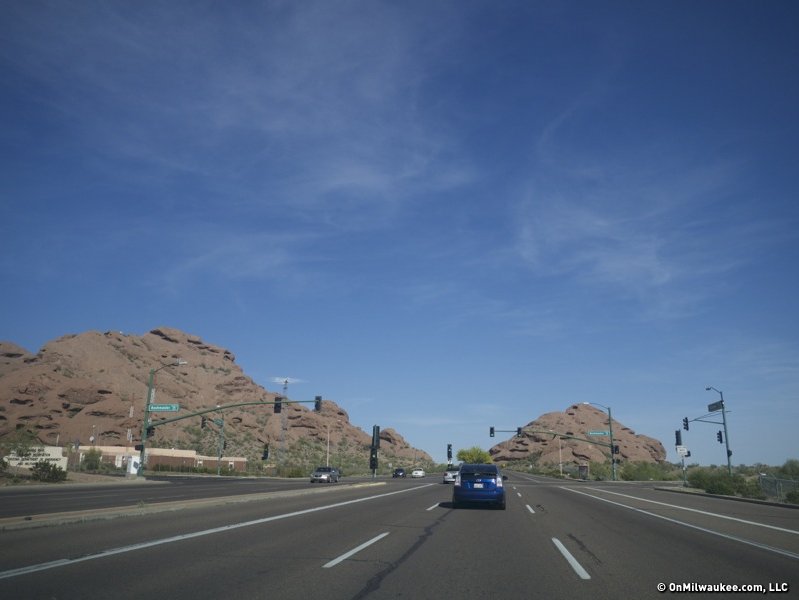 SCOTTSDALE, ARIZ. – And just like that, the trip is over. The one that I spend 360 days a year daydreaming about. The one that almost didn't happen.
On one hand, it feels like we just got here. On the other hand, when I look at myself in the mirror right now, it feels like I've been here for a month.
Our final 24 hours in the Phoenix and Scottsdale area went just as smoothly as the preceding 72 or so. After breakfast at Hotel Valley Ho (apple pie pancakes are a great way to start your day), we drove to Maryvale to watch one more Brewers game, this time against the White Sox.
It's true that the Brewers lost all four of the games I watched in Arizona, but only today did they look like the sloppy, underachieving spring Brew Crew of a decade ago. Kyle Lohse was knocked around, but so was Jim Henderson. To me, Aramis Rameriz, looked like an aging third baseman no longer ready to be on the field every day.
On offense, the team looked dull and lifeless, collecting just four hits, in a 9-0 loss. Maybe those green St. Patrick's Day uniforms just didn't invoke the luck of the Irish – another reason I'm not a fan of these unis.
The day, however, was perfect – warm, sunny and dry, and we watched the game from behind home plate a few seats away from Brewers' assistant GM Gord Ash. Leaving Maryvale, I took a moment to savor the scene. It could be 51 weeks before I see it again.
We arrived back in Scottsdale with enough warm sunlight to make every minute of our pool time count at our final hotel, The Saguaro. Having been totally spoiled by The Camelback Inn and Hotel Valley Ho, this property is fun, funky and affordable. It's just not at the same level as the previous two, and that's just fine. The bright colors and cheery staff make for an all-around, uniquely pleasant and relaxing experience at The Saguaro. If you don't want to break the bank on a spring training trip, The Saguaro is an excellent option.
The rooms are super colorful, and The Saguaro has a modern Mexico hipster vibe to it that extends to its fun pool area. You can grab a pink hotel bicycle and pedal to nearby Old Town, or you can just chill here. After lots and lots of time soaking up the waning sunlight, we did just that, dining on the patio at the surprisingly awesome Distrito, in the back of the lobby.
Established by Iron Chef Jose Garces, the restaurant's style is also modern Mexican, with many dishes inspired by street food that gets taken to a new level. We opted for the small plates and tacos, and everything was excellent, from the tuna ceviche to the pollo tacos to the kale Caesar salad.
This place has an excellent tequila and mezcal selection, as well, so I tried their smoky "Meczal Mule." A great way to relax in the open air and enjoy a last dose of pleasant temperatures before returning to a Milwaukee winter that's been reluctant to loosen its grip. It's worth noting that Chef Garces also has established a small but tasty coffee shop in the hotel lobby.
I could go on about this great, moderately priced Scottsdale gem, but one of the things I liked the most is that it just didn't feel "hotel-y." Distrito is the kind of restaurant you could easily visit even if you aren't staying at The Saguaro.
Even though we left completely stuffed, slightly sunburned and generally worn down from this epic weekend, I wanted one more taste of Scottsdale's nightlife on this St. Patrick's Day.
So we walked off dinner with a mile-long stroll to the legendary baseball restaurant and bar, Don and Charlie's. It's been years since I visited, and it's still a classic. This is simply a shrine to America's pastime, with an insane amount of rare memorabilia and signed balls. I joked to Paul and Jeff that I felt like I was in Cooperstown, but with ribs. We didn't spot any MLB folk here tonight, but took our time admiring signed balls and other memorabilia that literally covers the walls from floor to ceiling.
Finally, we hopped on one of Scottsdale's free golf cart taxis (you just pay gratuity – brilliant) and had one Guinness at a pretty hopping Irish bar called Kelly's at Southbridge. But it was time to return to The Saguaro, pack, write and get ready for home. I'm not sure, however, I'm ready for the cold. I know I certainly can't push my limits and stay out until 2 for four nights in a row, like I did 16 years ago.
If you haven't been able to tell from tone of these blogs, this was an especially good trip. Losing my voice on day one due to a cold didn't even slow me down. We mixed old and new, saw a bunch of baseball, and laughed an awful lot. I needed this.
And as always, my job with this editorial junket is to remind our readers, frozen Brewers fans, that this is a trip that you can also take. It's not a necessarily cheap one (even when a bunch of stuff was comped for us), but I promise you will build lasting memories. And you'll come back.
Yes, I'm ready to be home, to see my family and to get back to real life. But no I know I can make it through the end of winter, ready for Opening Day.
Arizona feels like a second home to me after 16 years of visiting. This spring, I'm headed back home feeling reborn and refreshed, just like the MLB season. And just like the Brewers, hope springs eternal.
Facebook comments
Disclaimer: Please note that Facebook comments are posted through Facebook and cannot be approved, edited or declined by OnMilwaukee.com. The opinions expressed in Facebook comments do not necessarily reflect those of OnMilwaukee.com or its staff.
Recent Articles & Blogs by Andy Tarnoff