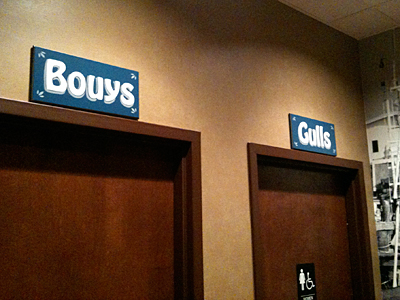 In addition to finding menu options that finicky kid diners will eat (and enjoy), locating a restaurant that suits adults and kids alike isn't always easy.
Most places welcome kids, of course, but parents can usually tell the minute they walk through the door how much stress is on the menu at a restaurant.
After a couple visits we've come to realize that the franchised Joey's Seafood and Grill (born in Canada in 1985) on the northeast tip of Brookfield, 12455 W. Capitol Dr. can be that go-to place for families when parents don't want to eat fast food or at a diner but, at the same time, know that their kids aren't quite ready for Eddie Martini's.
Another great go-to place for us is Maxie's, but it can sometimes get super busy, which can be a problem with little ones.
Joey's plates up a really good fish fry, fish tacos and even a gator po boy, among many other dishes, including a range of daily specials that can be a good value. There's also a kids menu with good options.
Our first visit, months ago, was at lunch. Joey's was doing a decent business, but it wasn't crowded and we weren't the only family there. The kids loved looking at the giant fish tank just inside the door.
We returned last night for another visit, this time for dinner, and we had an ace server who knew just how to keep everyone at the table occupied and satisfied. And, once again, we were just one of a number of families dining with small children.
Seeing the kids' fascination with the creatures in the tank, our server seated us directly behind it so the kids could marvel at it, while we perused the menu and ordered.
Small containers of Goldfish crackers awaited the kids at the table and were a godsend (we decided on dinner at the last minute and so couldn't do our usual pre-restaurant prep).
The $3.99 kids meals – fried fish, chicken fingers, mac 'n' cheese, quesadilla, etc. – come with a side. We choose a mac 'n' cheese with orange slices and a quesadilla with fries.
When one didn't…
Read more...