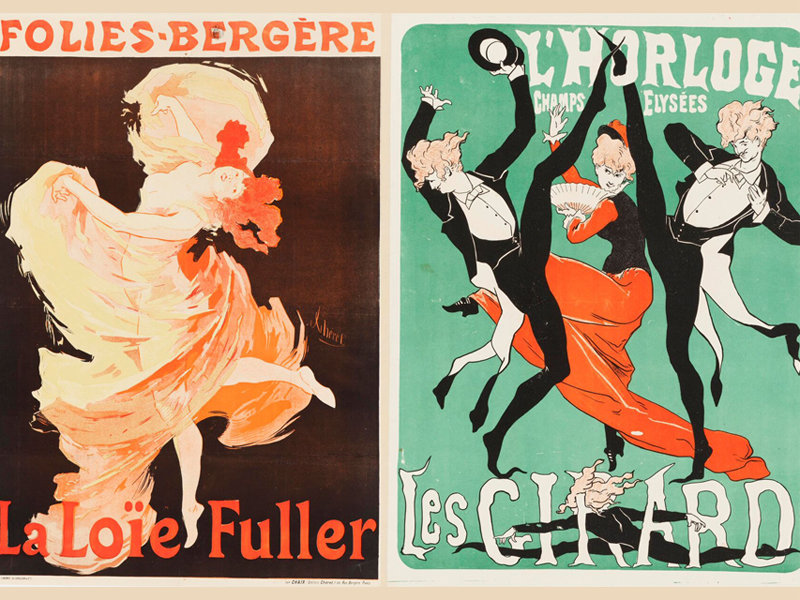 The Milwaukee Art Museum has announced that by Milwaukeeans Susee and James Wiechmann have promised a gift to the museum of more than 500 posters by French graphic artist Jules Chéret, boosting the MAM's already extensive collection of works on paper.
The gift also includes funding for a new position – associate curator of prints and drawings – which will be filled in February by Britany L. Salsbury, who comes to Milwaukee from the Rhode Island School of Design's Museum of Art.
Anyone who has seen the classic French posters of the late 19th century will recognize Chéret's flamboyant, high-kicking, colorful style. Working during the same era as Henri de Toulouse-Lautrec and Pierre Bonnard – whose work he inspired – Chéret has been called the father of the modern poster.
A statement from the museum says "this unparalleled group of more than 500 Chéret artworks" is "one of the largest and most comprehensive of its kind (and) encompasses the full range of Chéret's innovative output from his bold, expressive posters advertising theatrical events, social gatherings and a myriad of products; to designs for book covers and menus; to intimate lithographic studies of his models."
Some of the works were seen in the museum's popular 2012 exhibition, "Posters of Paris: Toulouse-Lautrec and His Contemporaries," which helped make that year one of the most-attended in MAM's history to that point.
"Susee and I are thrilled to add our Jules Chéret poster collection to the Museum's treasures where it can be shared by all," said James Wiechmann in a statement. "These posters that lit up the streets of Paris in the late 1800s will now shine in the galleries of our Milwaukee Art Museum and those of other Museums as they are exhibited around the country."
Added Marcelle Polednik, Ph.D., Donna and Donald Baumgartner director:
"The Milwaukee Art Museum is thrilled about this extraordinary gift. It raises our standing both nationally and internationally, and makes us an important center for the study of the art of the French poster. We are deeply honored to receive this significant gift to the Museum, and are incredibly grateful to Susee and James for their generosity both in terms of a major gift of art and for the crucial institutional support which will help bring the collection to life."
Facebook comments
Disclaimer: Please note that Facebook comments are posted through Facebook and cannot be approved, edited or declined by OnMilwaukee.com. The opinions expressed in Facebook comments do not necessarily reflect those of OnMilwaukee.com or its staff.
Recent Articles & Blogs by Bobby Tanzilo