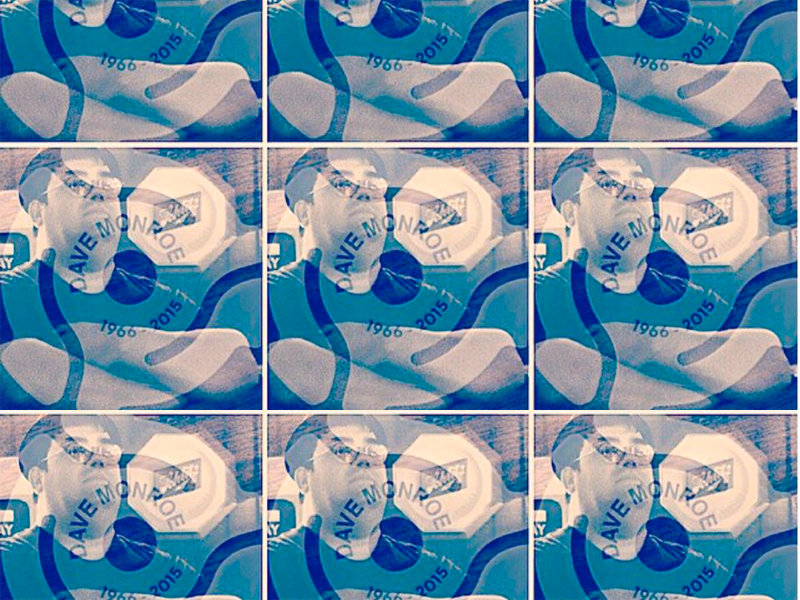 When Milwaukee music scene figure Dave Monroe – I admit that describing him so one-dimensionally is thoroughly insufficient – passed away a year ago, I shared the news of his passing with sorrow.
I also shared the anecdote about how Monroe and I first met, the year I began my studies at UWM. In the union. Near the Union Station snack bar. He wearing his trademark parka, and surely carrying a stack of books under his arm.
You can read it here.
The point is that one of the many things Dave and I had in common is that we loved The Jam above all others.
So, it is fitting that some of his friends mark the anniversary of his passing with a performance by All Mod Cons, on Sunday, Nov. 13 at The Tonic Tavern in Bay View.
This local tribute supergroup includes Jeff Benske (5 Card Studs, Cactus Brothers), Paul Jonas (5 Card Studs, Cactus Brothers), Chris Tischler (5 Card Studs, CHIEF, The 45's),  Andy Pagel (Substitute: A Tribute to The Who), Thomas Mlot (The Sandcarvers, The Schrödinger's Cats) and Andy Passimani.
The group will play music by The Jam (whose third album was 1978's "All Mod Cons"), The Who and other mod and soul artists.
Some folks may notice that Benske (who also owns Bay View's Top Shelf Guitars) and Tishler will be playing two of Dave's well-worn Rickenbacker guitars, the instruments Monroe used in his band, the Prevailing Westerlies.
In addition, DJs John Komp, Ric Vespa and Mark Cherek will spin mod, northern soul and '60's music before and after the band's performance. The event starts at 4 p.m., and the band plays at 7.
Please pay the suggested $10 donation to enter, as the funds will be benefit Milwaukee Public Library, an institution that Dave utilized and supported. The donation will be made in Monroe's name.
Facebook comments
Disclaimer: Please note that Facebook comments are posted through Facebook and cannot be approved, edited or declined by OnMilwaukee.com. The opinions expressed in Facebook comments do not necessarily reflect those of OnMilwaukee.com or its staff.
Recent Articles & Blogs by Bobby Tanzilo