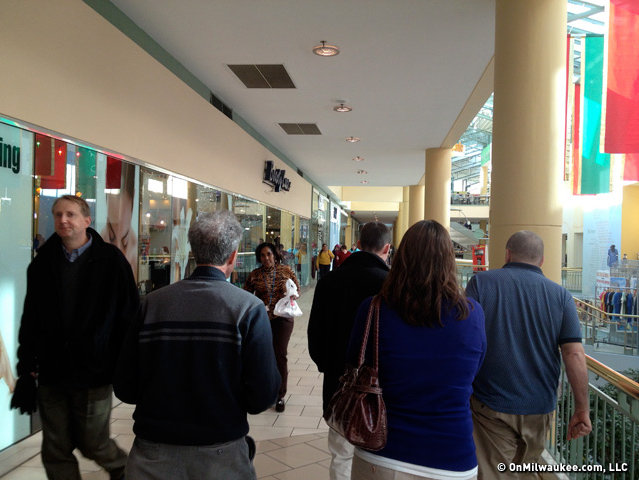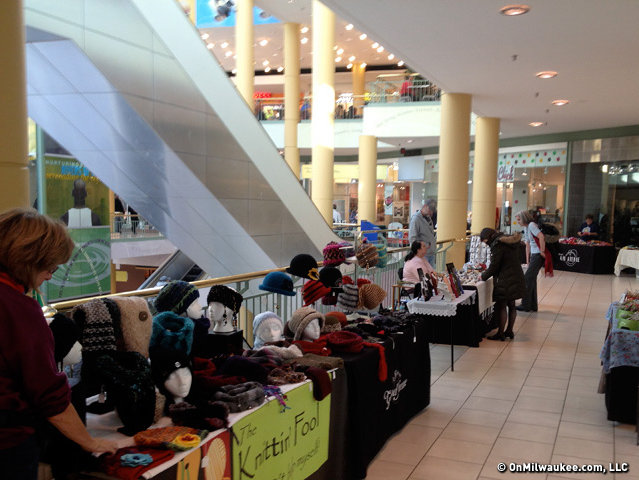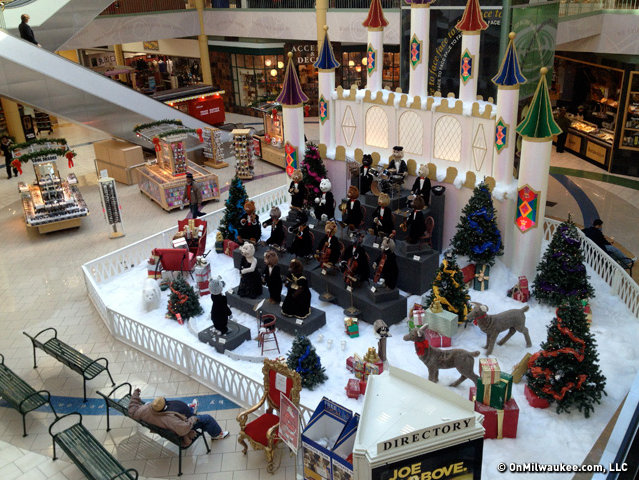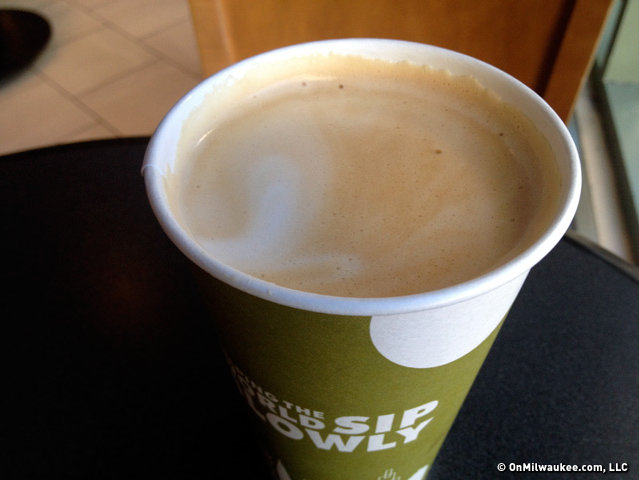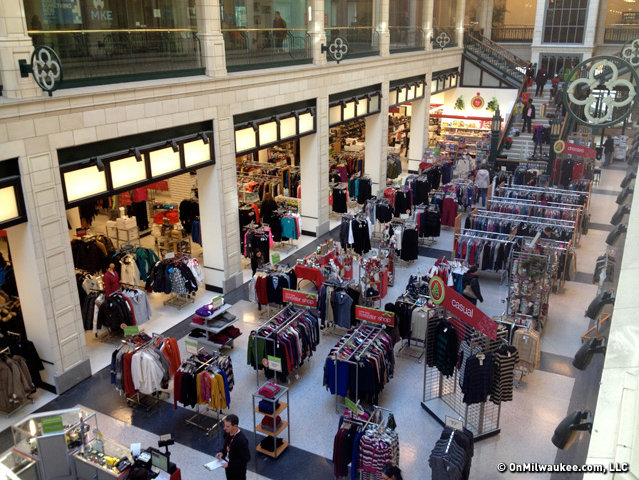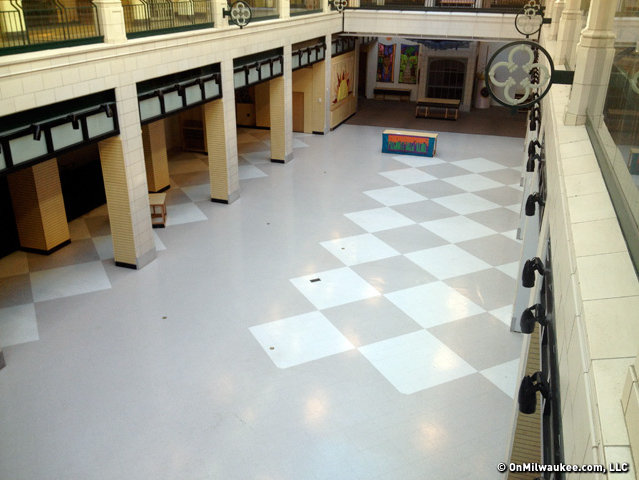 Something is going on at the Grand Avenue these days. Actually, I think a lot of little things are going on and it's got folks walking the mall again.
For my first 17 years in Milwaukee, I was Downtown pretty much every day. Every job I held was Downtown and I spent a lot of time at Grand Avenue Mall. In fact, two of those jobs were located in the mall. But, like most Milwaukeeans, I haven't spent much of the past decade in The Shops at Grand Avenue.
On most of those visits, I've found it depressing.
So, imagine my surprise today when I wandered over to see what's up and found the mall alive with foot traffic and what appeared to be, gasp!, customers patronizing businesses.
Sure, the "glory days" of the sparkly new Grand Avenue Mall, with its long list of nationally known shops have long since ended. In the intervening years, the mall has become weighted down with a toxic reputation that has seemed to play out like a self-fulfilling prophecy.
Grand Avenue has been trying lots of approaches and it looks like lately some of them are taking hold.
A number of pop-up shops have arrived, which is creating some buzz.
Some long-term tenants like TJ Maxx, Stone Creek Coffee and Brew City Beer Gear are making a go of the Grand Avenue.
A number of former retail spaces are now home to offices.
Today, the mall was downright bustling. Folks were drinking coffee and reading at Stone Creek, the Wednesday Westown indoor market found a number of vendors set up in the walkways in the "new mall" side, salons were tending to customers, browsers were eyeballing electronics in Radio Shack.
To get into the holiday spending spirit at the mall, I took a moment to enjoy my annual egg nog latte at Stone Creek and watch the passersby ... and there were indeed passersby.
The mall felt alive. Certainly, it doesn't appear to be doing 1985-era business again yet, but, I had the definite feeling today at the mall – for the first time in a long time – that it's too soon to write an obituary for The Shops of Grand Avenue.
Talkbacks
quickened | Nov. 30, 2012 at 7:26 a.m. (report)
A lot of the foot traffic is a mix of people from the Federal building that populate the area for lunch. This isn't an indication that people are traveling to Grand Ave as a destination. There still really isn't anything to make people go out of their way to come here.

The pop up program is great for small businesses but adding an art shop, soap company, Bella Baby and a book store isn't going to increase anything. It's a step in the right direction but this is a journey with many steps required for the mall to even be on the same caliber with other malls.

For most residents not in the downtown area all of the other malls are better options with more stores that people would actually frequent on a regular basis and free parking. Why would anyone pay to park at the Grand Ave to browse the lack of anything interesting?

I'll be curious to see how this plays out.
memke | Nov. 29, 2012 at 12:41 p.m. (report)
I keep hoping that Grand Avenue will make it but agree with the other person's comment -- it only bustles during business lunch times; I used to live downtown and Saturdays were the most depressing time to wander. However, downtown overall is dead on weekends.
Photodavie | Nov. 29, 2012 at 7:36 a.m. (report)
Yes, the mall often has just over 100 people in it from the hours of 11:30 - 2:00pm M-F (business lunch time). Before/after that it is as empty as can be. If only there was an economic model for a mall that only was open from 11 - 2 during the week. I cannot believe a single business in the mall (except for Walgreens) is turning a pofit. Everytime a store's lease runs out it closes. The pop-up stores model worked in other cities, but so far it's not going anywhere here. I never see anyone shopping in the few pop-up stores there are. Milwaukee needs to let this mall die. With Bayshore/Mayfair/Broofield Square minutes away with retailers people want to shop at, there is no need for the Grand Ave other than it's foodcourt.
Facebook comments
Disclaimer: Please note that Facebook comments are posted through Facebook and cannot be approved, edited or declined by OnMilwaukee.com. The opinions expressed in Facebook comments do not necessarily reflect those of OnMilwaukee.com or its staff.
Recent Articles & Blogs by Bobby Tanzilo