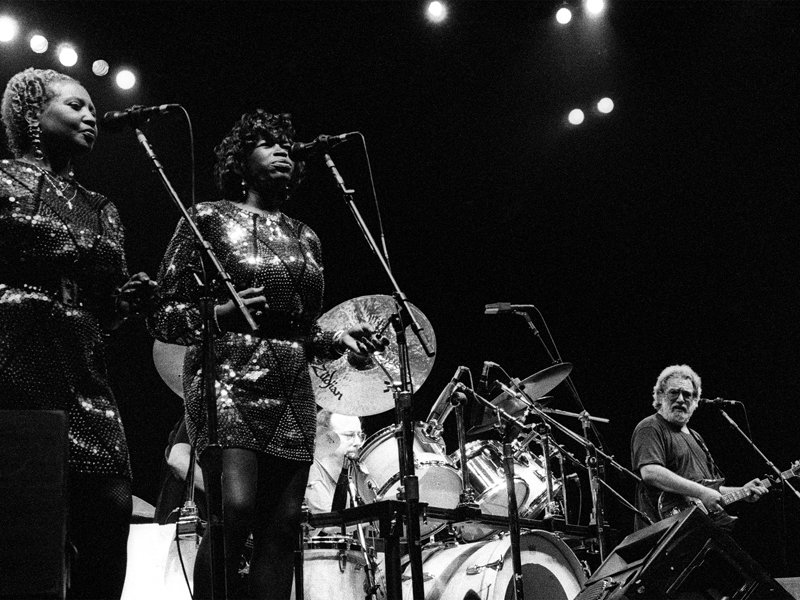 When Grateful Dead guitarist Jerry Garcia took the stage at the Bradley Center in Milwaukee on Nov. 23, 1991, there had recently been a bit of a stir among his fans.
The show has just been released in a double-CD set, called "GarciaLive Volume Eight: November 23rd, 1991 Bradley Center," from ATO Records, a label started by Dave Matthews.
According to Dean Budnick, editor of Relix magazine for Deadheads, "A Rolling Stone interview with Garcia published in October 1991 had provided consternation for Deadheads, as he expressed some qualms about the state of the Grateful Dead."
Wrote James Henke in that Rolling Stone piece, "Garcia admits that these solo jaunts are often more entertaining than his work with the Dead, and one gets the feeling that if he felt he could easily extricate himself from the Dead and his attendant responsibilities, he might just do it."
But the 49-year-old Garcia still appeared to be enjoying the ride, telling Henke, "It's still fun to do. I mean, even at its very worst, there's still something special about it."
And Garcia was also clearly enjoying himself with his eponymous band, too – then on its first proper tour since 1984, according to Budnick, who says in his liner notes that the positive vibe is clear in these 26-year-old recordings.
"(Garcia's) performance at the Bradley Center ... captures his joy and comfort within a musical environment that grants him the freedom to explore more spiritual expressions in his performance and repertoire," Budnick writes. "If at times the Grateful Dead could be something of a turgid Russian novel: convoluted and labyrinthine yet mostly rewarding, the Jerry Garcia Band during this era was more of an Elizabethan sonnet: breezy, emotive and luminous.
"The crowd at the Bradley Center clearly concurs, and one can hear their energy and enthusiasm through the board feed."
The discs capture 15 performances from that night. The eight-song first set – with a broad array of covers, ranging from Eric Clapton's "Lay Down Sally" to The Drifters' "Money Honey" – is on Disc 1, while the second disc records a seven-song set that opened with a version of Van Morrison's "Bright Side of the Road" and closed with a cover of Bob Dylan's "Tangled Up in Blue."
Recorded onto two-track digital audio tape directly from the soundboard, the quality might offend the purist of audiophiles, but I can't imagine fans will find much fault with it. The digipak set also includes a booklet with photos, as well as Budnick's essay.
"As we listen back on this marvelous evening of music from a man and a band
who passed too soon, we can abandon all pretense and ceremony," writes Budnick in that essay. "We're not hearing the echoes of a concert that originated from a Milwaukee auditorium in November 1991, we've arrived somewhere else completely. We've made it to the promised land."
Facebook comments
Disclaimer: Please note that Facebook comments are posted through Facebook and cannot be approved, edited or declined by OnMilwaukee.com. The opinions expressed in Facebook comments do not necessarily reflect those of OnMilwaukee.com or its staff.
Recent Articles & Blogs by Bobby Tanzilo