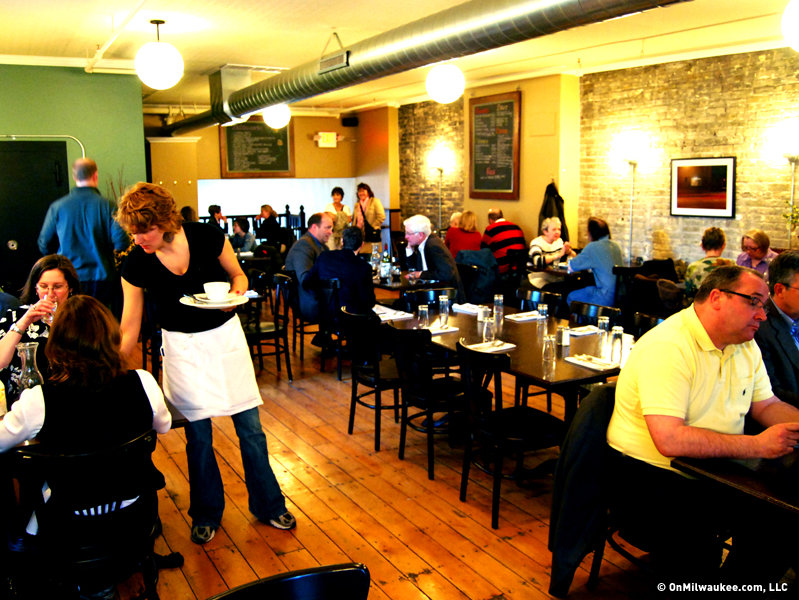 Lately, I've been seeing the signs at some local restaurants touting fish fries on days other than Friday during Lent.
Today is Ash Wednesday, the first day of Lent. You don't have to be observant of any religion to rejoice at the explosion of fish fries around town for the next 40 days.
One place that might not spring to mind as a fish fry joint is Le Reve, 7610 Harwood Ave., in Tosa Village. But every Friday during the Christian season, the patisserie and cafe will offer a traditional fish and chips: beer-battered Atlantic cod with pommes frites, caraway rye bread, coleslaw and house-made tartar sauce.
"We will also have some fantastic seafood specials during this time for lunch," says Le Reve's Cat Yee Cramton. "We have a wonderful selection of craft beers available to pair with our fish fry (too)."
Across the street at Cafe Hollander, 7677 W. State St. – as well as at all its Lowlands Group sister restaurants – there are lenten specials, too.
Among the numerous options are oven-roasted tilapia stuffed with spinach and fire-roasted artichokes, served with lobster butter sauce, pureed potatoes and haricot vert at Trocadero Gastrobar, 1758 N. Water St.; and bier-battered or potato chip-encrusted cod fish fry, served with frites, coleslaw rye bread, and housemade remoulade at Cafe Benelux, 346 N. Broadway, Cafe Centraal, 2306 S. Kinnickinnic Ave., and at Hollander Tosa and Downer Avenue.
See complete menus for the Lowlands eateries here.
Facebook comments
Disclaimer: Please note that Facebook comments are posted through Facebook and cannot be approved, edited or declined by OnMilwaukee.com. The opinions expressed in Facebook comments do not necessarily reflect those of OnMilwaukee.com or its staff.
Recent Articles & Blogs by Bobby Tanzilo