Today, I visited the Milwaukee Public Library's beautiful Central Library to do research for a couple upcoming stories. While I was there, I asked to see the dome.
The stately and ornate library building, 814 W. Wisconsin Ave., was built between 1893 and 1897 and was designed by architects Ferry & Clas. It's made of Bedford (Indiana) limestone and the interior has incredible tile work, marble and many other eye-catching details. 
At the top of the Classical Revival gem is a low, wide dome flanked by eagles. Follow me...
This is what the dome looks like on the outside and from the roof to the east:
There's one of the eagles, with one of Downtown's ubiquitous gulls perched atop its head:
This is what the dome looks like if you're in the lobby:
Everything's more fun if you circle up to it:
First, they decorated the ceiling, then they bashed a hole through it for the staircase:
The inside of the dome: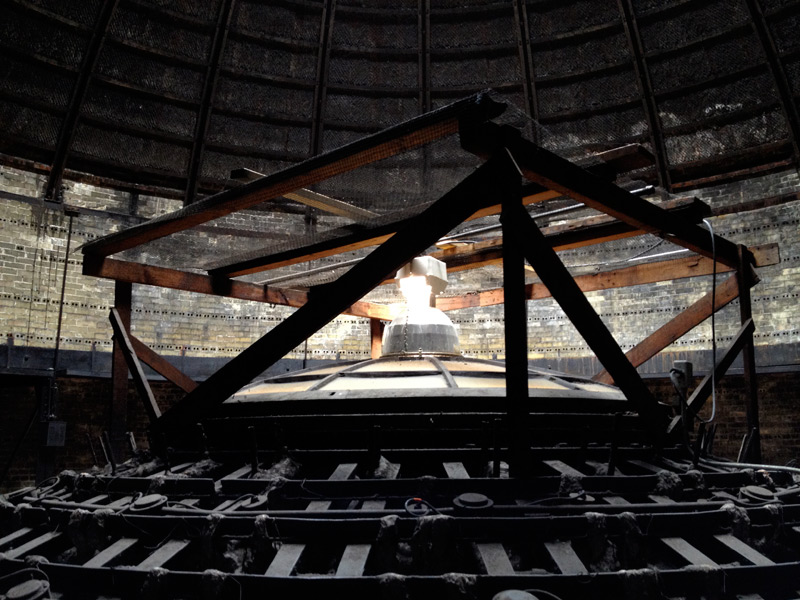 It's quite spacious:
There appears to be another spiral staircase in pieces:
Watch your step on the way down:
Want to see it for yourself? The dome is open during Doors Open MKE, Sept. 20-21.
Facebook comments
Disclaimer: Please note that Facebook comments are posted through Facebook and cannot be approved, edited or declined by OnMilwaukee.com. The opinions expressed in Facebook comments do not necessarily reflect those of OnMilwaukee.com or its staff.
Recent Articles & Blogs by Bobby Tanzilo