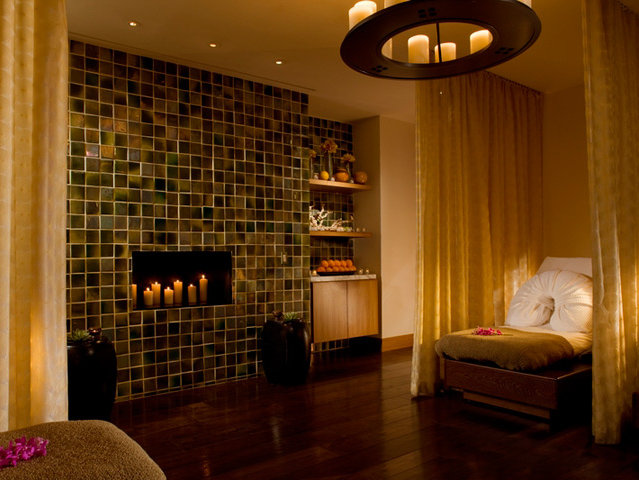 CHICAGO – People say that money can't buy happiness. I always figure those folks have never stayed at The Peninsula in Chicago.
Now, every job has its ups and downs. For example, while I pretty much have to read every single talkback that comes in to OnMilwaukee.com (trust me, that'll suck the life out of you some days), I do also sometimes get to do some pleasurable research. Like when I get to stay at The Peninsula, 108 E. Superior St., to gather information for my occasional Chicago travel stories.
Because being at the place is a pleasure, I don't take a second of it for granted. And it's not just because the linens are soft and the rooms comfortable, although that helps. It's because The Peninsula understands what so many businesses of all kinds don't: it's about the people.
Sometimes when you go to a fine restaurant or visit a top-notch hotel, you get an accompanying attitude. Best I can tell that doesn't exist at The Peninsula, where everyone is always smiling and it never, ever looks forced.
"Our General Manager always says, 'If we are aloof or arrogant, we're missing our mark,'" Susan Ellefson, director of public relations at The Peninsula, told me a while back. "You can teach service, but you have to start by hiring people who enjoy helping others, who are hospitable people, smiling people."
You don't even have to stay at The Peninsula to experience it (though if you can, you ought to treat yourself): have a drink in the bar, splurge on the insanely sumptuous Sunday brunch, dine out at Shanghai Terrace on the rooftop terrace, with its views of the Chicago skyline. You'll see what I mean. The service is great, but it is comfortable. Folks will chat with you, they'll make sure you're contented without even the hint of embarrassing over-the-top deference.
One great way to dip a toe into The Peninsula experience is to book a visit to the top-floor spa, which also gets you access to a half-Olympic-size pool with a stellar view out over Michigan Avenue and its outdoor patio. The patio is so relaxing that when it started to drizzle during a recent visit, half the folks out there didn't surrender their seats to seek shelter.
But the real magic happens in the spa itself – Chicago magazine just named one Peninsula massage therapist the best in town – where I was recently treated to a facial treatment that not only undid the damage of my laissez-faire approach to exfoliation/moisturization, it was customized to what I needed at that moment.
So, when I explained that I had just returned from walking to and from the Willis Tower – roughly five miles with the zigging and zagging – with a 30-or-so-pound child sitting on my shoulders, a neck and upper back massage was folded into the 90-minute session.
The whole experience is like what you might see in a film. Check in, change into a robe and slippers and it begins. You're led to a relaxation bed, with an array of magazines, tea, fruit-infused water. A conical bamboo cup with nuts and dried fruit is placed in your hand. Soothing music lilts subtly in the background.
Then the treatment, which is 90 minutes of massage, masks, creams, lotions, oils. Ninety minutes of serenity. Ninety minutes of someone else doing the work of making you mellow; setting the stage for your relaxation.
Though there was a clock to prove the elapsing of time, I could barely come to grips with the idea that an hour and a half had just passed in what felt like the space of, perhaps, 15 minutes.
That's the ultimate gift of a place like The Peninsula. It gives you a little time to push out the toxic from your body and your mind and just spend a little time with the folks you love best. I hope I get the chance to watch time fly by again at The Peninsula.
Talkbacks
kjw | Aug. 29, 2012 at 3:19 p.m. (report)
Massages and facials aside, the real treasure of The Peninsula is one of their yoga instructors, Marilyn I have taken many forms of yoga with a multitude of instructors and there is no comparison. Her organic, easy approach is refreshing, never dull. While I love living in Milwaukee, she is one reason I miss Chicago. I highly recommend checking out one of her classes if you ever find yourself in Chicago!
Facebook comments
Disclaimer: Please note that Facebook comments are posted through Facebook and cannot be approved, edited or declined by OnMilwaukee.com. The opinions expressed in Facebook comments do not necessarily reflect those of OnMilwaukee.com or its staff.
Recent Articles & Blogs by Bobby Tanzilo