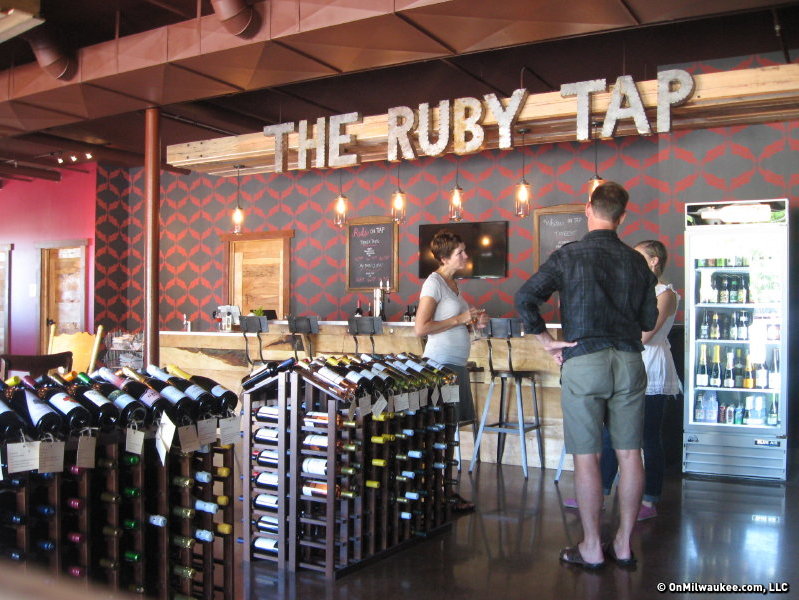 For the sixth straight year, October is Dining Month on OnMilwaukee.com, presented by Concordia University. All month, we're stuffed with restaurant reviews, delectable features, chef profiles and unique articles on everything food, as well as the winners of our "Best of Dining 2012."
Our best-laid plans seemed stymied, but, instead, a minor hiccup led to a nice little self-guided Tosa Village food tour recently.
On Saturday, we had hoped to dine at Le Reve, 7610 Harwood Ave., in downtown Tosa, and expecting crowds, I called earlier in the day to make a reservation. But reservations aren't accepted for a two-top and showing up at 7 p.m. meant a nearly hour-long wait.
We strolled across to Ristorante Bartolotta, 7616 W. State St., thinking we could keep it under budget if we didn't go all-out and, of course, assuming we could even get a table simply by walking in on a Saturday night.
Business was booming there, however, too, and there was a more than two-hour wait for a table – there was even a wait to dine at the bar – so we kept moving.
Luckily, Tosa really is a walkable smorgasbord these days and because the weather was still on our side, there were a number of good options. Though it was more casual than we had planned for, we decided to eat al fresco at Pizzeria Piccola, 7606 W. State St., and it turned out to be a great choice. We enjoyed the pizza and the quiet of the patio (though the dining room inside was busy, there was only one other hale and hearty group of diners out under the festive bulbs on a fall evening).
Next, we visited The Ruby Tap, 1341 Wauwatosa Ave., for the first time, sampling a range of wines at the new place, which was really hopping. There was nary a seat in the house, save for a few out on the patio. Once a couple chairs opened near the heater, we sat.
The self-serve tap experience is a good one because you can choose from a couple dozen wines and three different sized pours, which really offers a chance to sample a range of wines.
My advice, however? Put in a few more tables. There's plenty of space and clearly plenty of demand.
For dessert we walked past Yo Mama – we reserve that for outings with the kids – and returned to Le Reve, which had quieted down quite a bit by now. Grabbing a pair of stools at the bar, we chatted with College Dave's pal Joe, ordered two champagnes and picked out two insanely delicious and sinful desserts (each a steal at $5.75) that were the perfect finish to a great little unplanned Tosa food tour.
Facebook comments
Disclaimer: Please note that Facebook comments are posted through Facebook and cannot be approved, edited or declined by OnMilwaukee.com. The opinions expressed in Facebook comments do not necessarily reflect those of OnMilwaukee.com or its staff.
Recent Articles & Blogs by Bobby Tanzilo