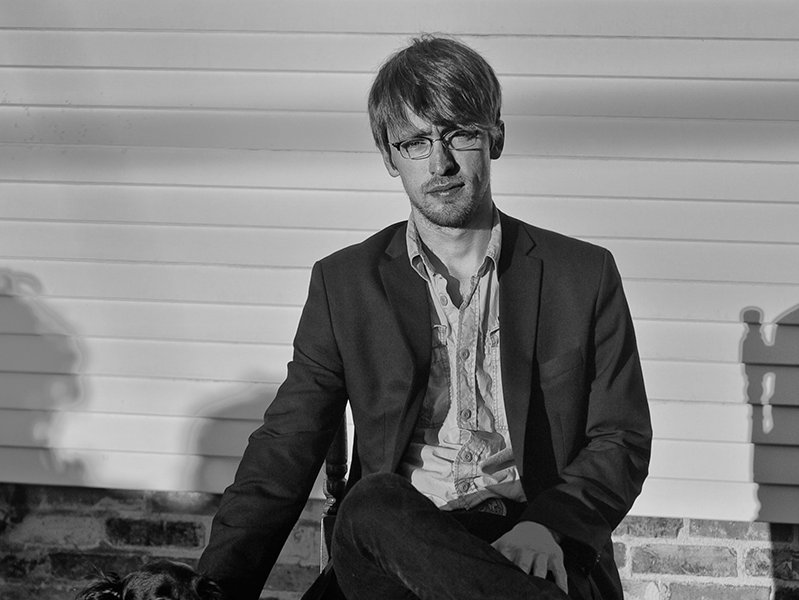 The status update "People of Earth, more specifically, people of Milwaukee that need something to do this Friday" was recently posted on Hayward Williams Facebook page with a link to his upcoming show with Cameron McGill and The Thriftones. His simple yet fun posts and clever observations like "Having the SS Frolics in my front yard is a lot like having a perpetual drunken exploding parade that doesn't go away… ever" keep me being a fan of Williams Facebook page, but his song writing and guitar playing keep me begging for more music.
Williams enjoys playing a wide variety of local venues, but his music isn't confined to Wisconsin. For the last decade, the mature baritone voice and folksy song writing of Williams has built a following that has taken him to Australia, Scandinavia, France, Germany and Switzerland. It's not often that Milwaukee musicians can make a career out of their trade, but Williams is more than content calling it his job. He admits that he's extremely lucky, "Before I got married I was able to live and have it be my job and now that I'm married it's still the same and it's better because I have this at home support."
Williams reveals that his wife likes to travel with him because she gets to see cool places, but he says "She also knows it's totally different being a touring musician in a cool place than it is being a tourist in a cool place." A fact that Williams himself knows all too well. "I was in London on a train asleep and think I opened my eye for one second and saw Big Ben then closed it again." He was also in a cab and passed Abbey Road and didn't even know it until the cab driver confirmed his suspicions.
Williams isn't looking for sympathy though, because as he stated, it's his job. Not many can say that they get to do what they love everyday, but when you do, you'll never work another day in your life. That is something that I've always strived to achieve and that Williams seems to be at peace with.
Aside from being a genuine human being, Williams is an amazing singer and songwriter that has released five critically acclaimed albums. His latest entitled "Haymaker" was completed with the help of his fans after he started a Kickstarter campaign. Yes, his fans are willing to go above and beyond to hear and see his music being played. Don't miss his next show at Linneman's Riverwest Inn on Friday, July 26th, at 9:30pm.
In today Kramp Cast I talk to Milwaukee musician Hayward Williams about his fans across seas, how important his 64 Gibson is to him, how he almost got kicked out of a recent Paul McCartney show, plus hear the debut of a new song called "Beginnings." Enjoy!
 
Facebook comments
Disclaimer: Please note that Facebook comments are posted through Facebook and cannot be approved, edited or declined by OnMilwaukee.com. The opinions expressed in Facebook comments do not necessarily reflect those of OnMilwaukee.com or its staff.
Recent Articles & Blogs by Brian Kramp