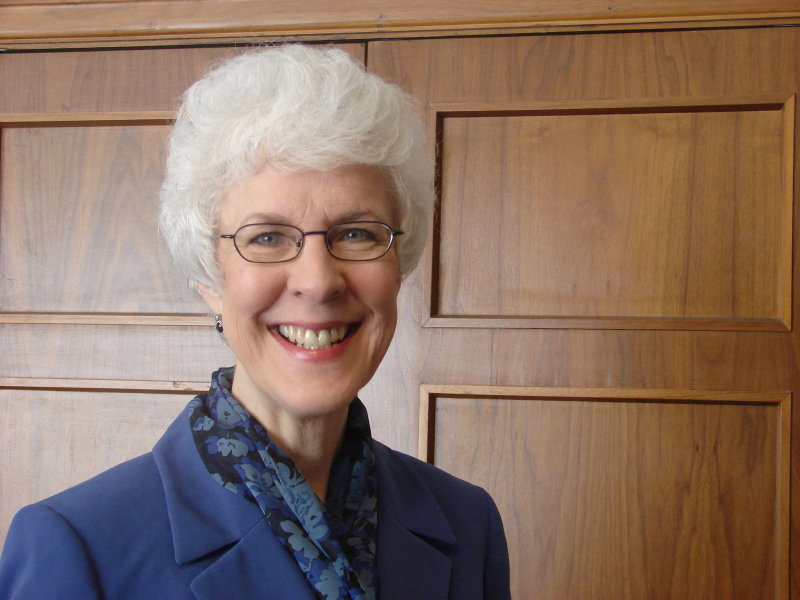 OnMilwaukee.com is proud to partner with Refuge Smoothie Cafe and Milwaukee Downtown to bring you #MEETMKE during Downtown Employee Appreciation Week on July 28. We introduce you to leaders throughout Milwaukee from all walks of life. Name tags for #MEETMKE will be distributed the week leading up to Downtown Employee Appreciation Week and we hope you will be a part of it. Say hi to your Downtown neighbor and get to know those around you. For every name tag worn on July 28, new #Meetmke tweet or mentioned on Facebook, Refuge Smoothie Cafe will donate a $1 to make-a-wish foundation (up to $5,000). Be a part of your community! 
This week: Diane De La Santos of City on a Hill, a faith-based community development program serving the central city of Milwaukee. In 2004, Diane left her position of 20 years as vice president of public affairs in the healthcare business to respond to her calling to urban ministry.
OMC: What in Milwaukee surprises you, impresses you, frustrates you or inspires you?
Diane De La Santos: What impresses me is the beautiful Downtown area, lakefront and East Side; what frustrates me is the huge gulf between rich and poor in our city; and what inspires me is the number of people working quietly day after day in countless ways to combat the injustices and reduce the disparities.
OMC: What have you read lately that changed the way you think about something?
DD: I just read "Broken Children, Grown Up Pain" by Paul Hegstrom, and it changed the way I think about the struggle involved in overcoming addiction and other life-controlling issues. Unresolved childhood traumas, including poverty and neglect, cause so much of the adult drug addiction and crime we see around us. Childhood wounds and arrested development hijack decision making and keep people in a perpetual cycle of pain that's hard to escape.
OMC: Define success.
DD: Success to me is discovering and pouring everything you've got into fulfilling the purpose for which you were created, and in the process living a joyful and passionate life.
OMC: What most excites you about City on a Hill?
DD: I'm most excited about the transformation I see in young lives here. Watching children and teenagers growing up in poverty and at high risk for failure instead become positive, confident leaders among their peers, and then head off to college to pursue their dreams is extremely encouraging!
OMC: What do you do in your free time?
DD: Lately I've been taking our energetic 85-pound bullmastiff puppy for walks around the neighborhood, hoping to tire him out before he decides to take off running after another dog and drag me behind him!
Facebook comments
Disclaimer: Please note that Facebook comments are posted through Facebook and cannot be approved, edited or declined by OnMilwaukee.com. The opinions expressed in Facebook comments do not necessarily reflect those of OnMilwaukee.com or its staff.
Recent Articles & Blogs by Carolynn Buser