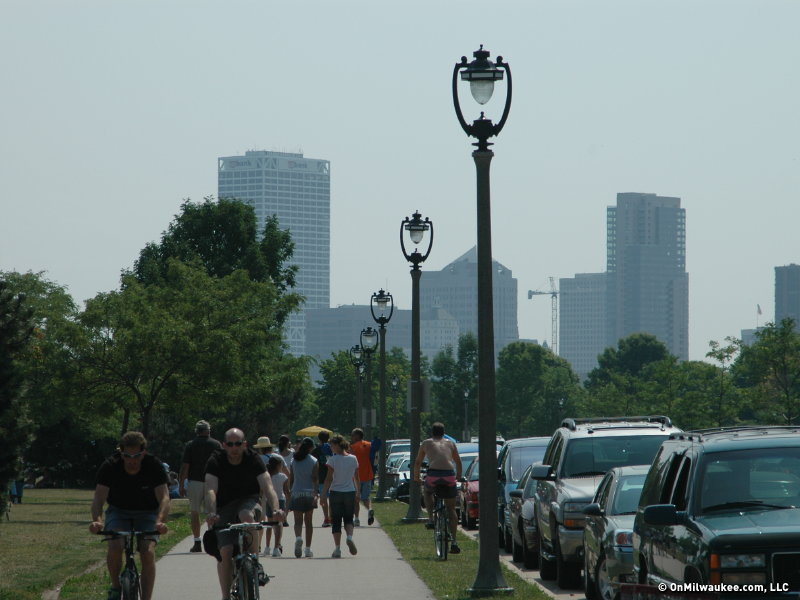 Yes, Milwaukee has made yet another list that is making the rounds today. This time, it's "14 Underrated Places You'll Really Want To Move To" on Buzzfeed. 
Milwaukee does have its issues (all cities do).  We need to attack poverty, crime and racial divide. Even with my concerns, and, honestly, embarrassment, with the larger problems here, it never shocks me when Milwaukee makes a list such as this.
For every challenge, there are at least 10 great things about Milwaukee that make us unique. And, it's nice that others are starting to notice. Deemed in this article as "The unsung gem of the Midwest, this little city offers everything from an eclectic music scene to the House of Harley-Davidson," Milwaukee has much to offer those looking for a great new place to live. 
Other cities that made the cut were Asheville, N.C., Marfa, Texas, and Fort Collins, Colo., you can see the full list here. I've been to a few on the list, including Asheville, which is fantastic, and I would consider living there. 
Do you think Milwaukee is underrated as a city? What can we do to make things better here? What do we do to make Milwaukee really shine in the national spotlight? 
Asking these questions will only help us to make more lists like the one today. Keep on keepin' on, Milwaukee.  And, out of towners?  Move here.  We're happy to have you. 
Talkbacks
fetlarpo | May 23, 2014 at 5:50 p.m. (report)
Milwaukee is a great place in some parts of the city and Lake Michigan is a plus. My only knock is that 85 cents out of every dollar in taxes goes to today's employees and all the retirees which leaves only 15 cents of every dollar to fix roads and provide services.
Facebook comments
Disclaimer: Please note that Facebook comments are posted through Facebook and cannot be approved, edited or declined by OnMilwaukee.com. The opinions expressed in Facebook comments do not necessarily reflect those of OnMilwaukee.com or its staff.
Recent Articles & Blogs by Carolynn Buser