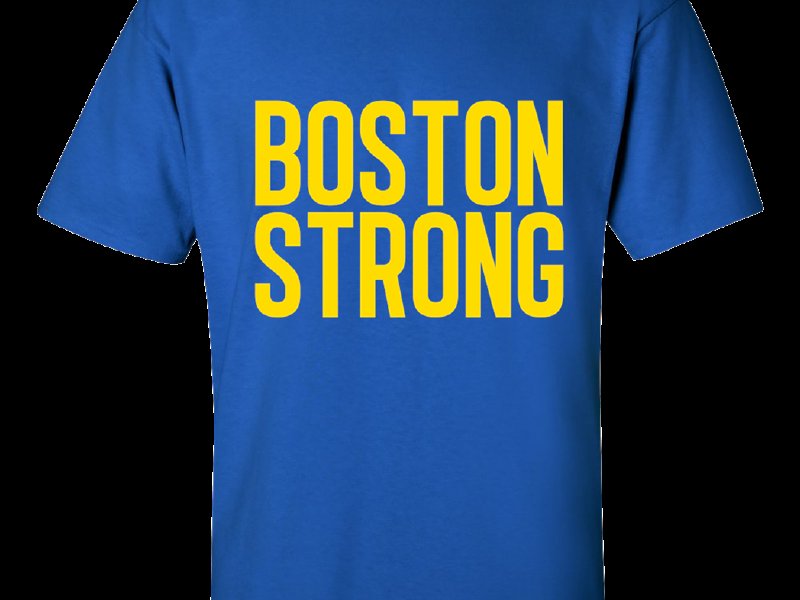 Milwaukee company Ink to the People, 6600 W. Calumet Rd., is helping two young Boston-area college students raise money for the victims of the Boston Marathon tragedy on April 15.
Nick Reynolds and Chris Dobens attend Emerson College in Boston. After Monday's deadly bombing, they decided to sell T-shirts to raise money for The One Fund Boston, a charity created by Massachusetts governor Deval Patrick and Boston Mayor Tom Menino. The students discovered Ink to the People online, and liked that the company allows the easy creation and selling of T-shirts with no investment and without the need to carry inventory.
The shirts Reynolds and Dobens designed bear the phrase "Boston Strong" (inspired by President Obama's Monday press conference) in bright yellow letters on a royal blue background, similar to the Boston Marathon color scheme.
Ink to the People offered to donate 100 percent of the proceeds from the first 1,500 T-shirts sold.
"When Nick and Chris approached us with their idea, their hope was to make a small mark and help those in need with their T-shirt fundraiser," said Jay Berman, principal of Ink to the People. "This tragedy in Boston hits close to home and we wanted to help give back. We were honored to donate 100 percent of the sales from the first 1,500 Boston Strong T-shirts sold as we anticipated their fundraising idea would be extremely well-received."
Reynolds and Dobens originally hoped to sell 200 T-shirts. So far, they've sold over 11,000 and have raised $172,500 for The One Fund Boston – and sales are still going strong. Initially all proceeds from the first 1,500 T-shirts sold went to the charity, and now an impressive $15 out of every $20 T-shirt is still being donated.
Wives and kids of Boston Red Sox players had planned to wear the Boston Strong T-shirt today at Fenway Park in support of the tragedy's victims, although the game against the Kansas City Royals may now be canceled due to the lockdown.
"We are thankful for people all over the US that have responded to our simple idea to help raise money for those affected by the tragic events in Boston," said Emerson
The T-shirts are available to residents of the U.S. and Canada at inktothepeople.com until midnight on April 22, but the sale may be extended due to popularity. Orders will arrive in early May.
For more information, visit facebook.com/StayStrongBostonStrong.
Facebook comments
Disclaimer: Please note that Facebook comments are posted through Facebook and cannot be approved, edited or declined by OnMilwaukee.com. The opinions expressed in Facebook comments do not necessarily reflect those of OnMilwaukee.com or its staff.
Recent Articles & Blogs by Colleen Jurkiewicz