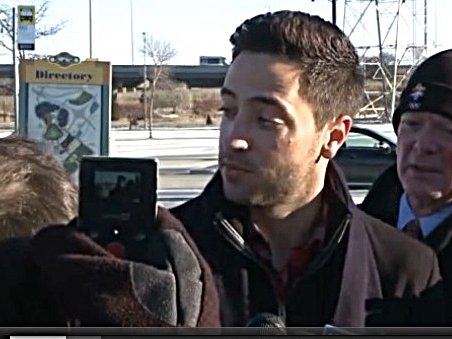 I just finished reading the transcript of Ryan Braun's news conference at Miller Park today, and I have some advice for him.
Do not, under any circumstances listen to lawyers, public relations people, crisis managers or anyone else who provides you with talking points.
During this whole news conference Braun talked about how he wasn't going to get into specifics about what had happened and that he was only focused on moving forward.
The problem with that answer to questions from reporters is that it makes Braun continue to look like he's a liar.
Everybody seemed to agree, months ago, that it was important for Braun to be frank and open in his explanation of this situation. Fans and experts all said that the lying he did was worse than the fact that he took the drugs.
If you read what he said he just sounded, once again, like he'd been programmed before he even stepped up to the plate.
If Jeffrey Dahmer had a news conference and said he was just moving forward and wasn't going to talk about what had happened in the past, we'd have all gone crazy.
Now what Braun did is not even close to Dahmer's crimes, but the principle of the thing is the same.
I really think that it would be nice to put this whole thing behind us, both for us and for Braun, but it seems like every time he opens his mouth, we end up with just as many questions as we had before.
I've mentioned this before, but Braun and his people, should take a look at Andy Pettite's news conference when he got caught using PED's. He sat there and took each and every question and answered all of them with candor. After that, nobody even talked about it anymore.