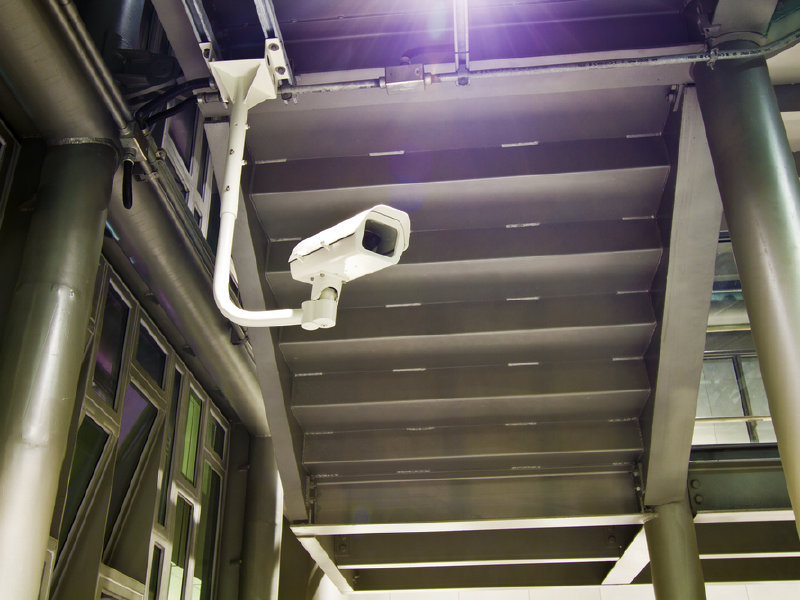 It was with stunned amusement that I sipped my coffee this morning and read about the merger of two local institutions – Milwaukee Ald. Bob Donovan and Milwaukee County Sheriff David Clarke.
The two have come up with a plan to make the alleys safer in a small area of Donovan's South Side district by installing cameras.
Having Donovan and Clarke team up is kind of giving us our very own Thelma and Louise, just biding time until they drive off a cliff holding hands. These two guys are what we call "media hogs." It's a joke they tell about someone else but it fits with Donovan. Where is the most dangerous place to stand in Milwaukee? Between Bob Donovan and a TV camera.
Clarke, who is about a zillion dollars over his budget because of overtime that has resulted in deputies drawing six-figure salaries, continues to stick his nose into stuff where it doesn't belong. Crime fighting and patrol of the city belong to the Milwaukee Police Department. The sheriff runs the jail, provides bailiffs in court, patrols parks and expressways, and maybe one or two other things that I forgot.
Donovan said the cameras will help prevent crimes like illegal dumping, graffiti, illegal car repair, drug dealing and drug use, as well as break-ins and burglaries. He also said he thought the cameras would be paid for by private donations.
Try to forget for a moment about the possibility that these cameras may be an invasion of privacy for the people who have legitimate business in their alleys: shoveling snow, putting out the trash, visiting a neighbor, sneaking into the house of the person they are having an affair with, etc.
I can't imagine Felix and Oscar coming up the walk to my house to solicit a private donation for this thing. That would be a reason we should pass a "stand your ground" law in Wisconsin.
Talkbacks
TheyThink | April 28, 2014 at 12:41 p.m. (report)
I really wish Dave would research his articles before blathering on about topics that he really doesn't understand. Word to the wise: research what actual duties and jurisdictions the sheriff's dept has and also review what is and is not public property and the ability of law enforcement to install cameras to help protect the public. Good grief!
Facebook comments
Disclaimer: Please note that Facebook comments are posted through Facebook and cannot be approved, edited or declined by OnMilwaukee.com. The opinions expressed in Facebook comments do not necessarily reflect those of OnMilwaukee.com or its staff.
Recent Articles & Blogs by Dave Begel