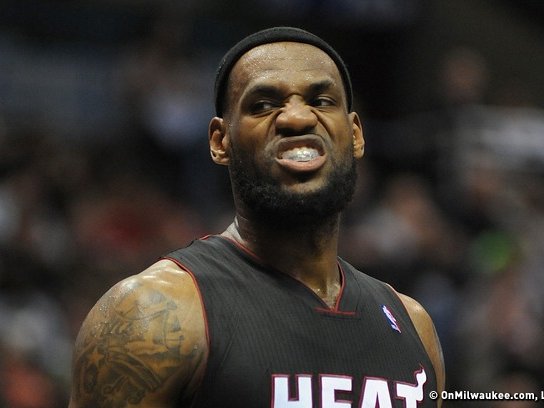 In 1972, the Los Angeles Lakers, with Wilt Chamberlain, came to the Milwaukee Arena riding the crest of a 33-game winning streak. The Milwaukee Bucks were waiting.
Friday night the Miami Heat comes to the BMO Harris Bradley Center riding the crest of a 20-game streak. The Milwaukee Bucks are waiting.
That 33-game streak by the Lakers is still the record for a winning streak in the NBA. I was in the Arena that day and it was electric. The Bucks, with Kareem Abdul-Jabbar, were the defending NBA champions. The game stayed close for three quarters but the Bucks took control and won fairly easily, 120-104.
People are already starting to talk about the Heat breaking that string. These Bucks are not defending champions, but earlier this year they did beat the Heat by 19 points.
If you don't have a ticket, you may be missing a chance to see history made, again.
Talkbacks
Photodavie | March 16, 2013 at 5:08 p.m. (report)
History did repeat itself Friday - The bucks lost AGAIN. Something they have done just as much as win this season.
Photodavie | March 15, 2013 at 12:32 p.m. (report)
You may remember the Bucks breaking the the Lakers streak, but don't forget about the Bucks losing to the Lakers the other 4 times they played that season (once during the streak). The Bucks are limping along just barely above .500 and in an obviously weak Eastern Conference this year (the Heat excluded). The Bucks lack the chemistry and talent to beat the striding Heat. Unless there is an injury or an abnormally off game from more than 1 of the Heats big 3, this is going to be a slaughter.
Facebook comments
Disclaimer: Please note that Facebook comments are posted through Facebook and cannot be approved, edited or declined by OnMilwaukee.com. The opinions expressed in Facebook comments do not necessarily reflect those of OnMilwaukee.com or its staff.
Recent Articles & Blogs by Dave Begel