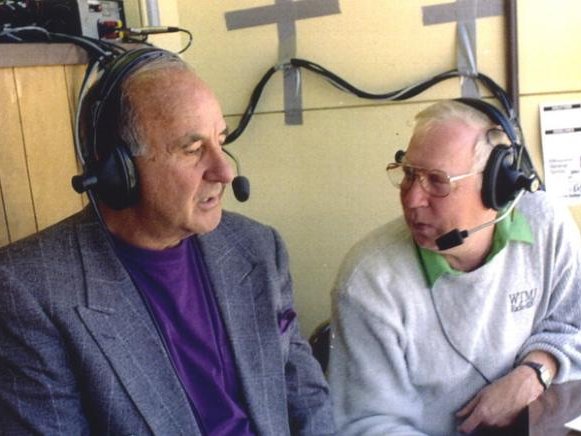 When I first met Jim Irwin, he didn't have much to say to me.
After all, here I was, this 20-year old kid, sitting at his desk in the first week of my internship at WTMJ Radio in the summer of 1993. He was a legend; I was nothing. I was waiting for my supervisor, Bryan Belmer, to emerge from a meeting with then-program director Tom Baylerian and I happened to pick Jim's desk to park myself in front of.
Looking back on it, I've probably been brusque with an intern or two in my day as well. Especially if you were sitting at my desk.
That was my first encounter with Jim, who passed away Sunday at the age of 77 in California.
Over the summer, the few times we would encounter each other, I tried to chip away at the iceberg. Granted, I may have been this snot-nosed kid to him at the time, but with each encounter, our exchanges gradually got more and more pleasant. Mind you, that summer I wouldn't describe him as "warm" but the day he learned and used my name was a watershed moment for me indeed.
Fast forward three years later, when I was hired at WTMJ in the spring of 1996. Jim knew that he wanted to retire; he just wasn't sure of the exact timetable quite yet. And while his exterior initially was a gruff one, the day his first granddaughter was born, he simply could not wait to show me pictures of her. She was his pride and joy. The smile on Jim's face when he was showing her off is my most indelible memory of him, far more so than any football call of his.
Over the next few years I tried to pick up as much as I could from Jim. Granted, he was very old-school about certain things; my favorite story was that one year on his employee evaluation he simply wrote in "I'm great" to all of the questions posed to him and turned it in.
But while Jim Irwin did not suffer fools lightly, yeah, he did have to re-do that evaluation, rolling his eyes the entire time. "What do they have to evaluate?" he would ask. After all, what were they going to do, fire him?
Until his last…
Read more...