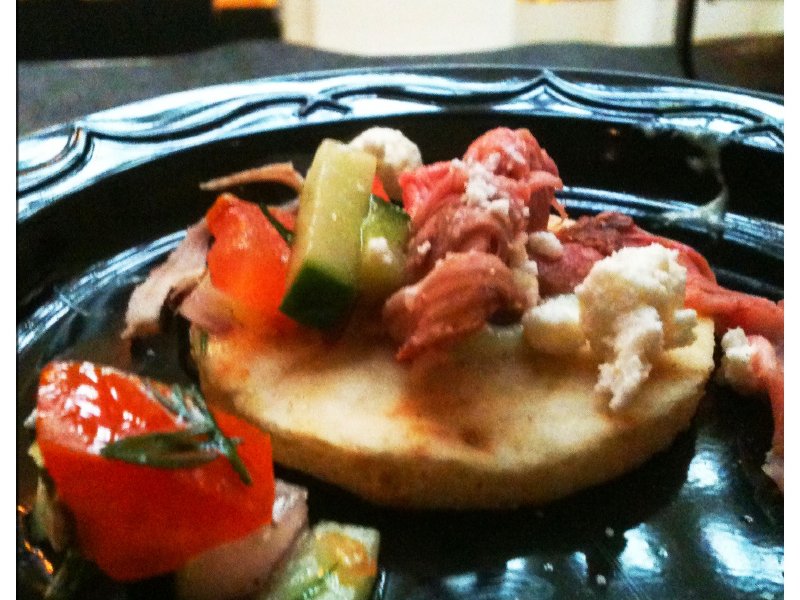 This year, I celebrated my birthday by attending Wine Enthusiast's Toast of The Town Food and Wine Tasting at the Field Museum in Chicago. My wife purchased the VIP tickets – which were well worth it! The passes let us in early and included a plate, while the regular guests had to figure out how to juggle the food, wine glasses and literature.
As a chef I have worked many similar events, but rarely do I get to attend them.
It was quite a different perspective. I learned it's never a good idea to attend these events on an empty stomach. Once the guests arrived, people were juking and jiving to get their tasting of raw, dehydrated, cylindrical, molded food to look like from a different galaxy.
I'm exaggerating, but Chicago does like to push the envelope. I'm not knocking the "food science" techniques, I can appreciate them even if I don't quite understand the need for them. But, food is kind of like music, growing up I didn't really like Rush, but I knew they were masters of their craft and possessed incredible technical skills. I like when these new molecular techniques enhance or add to the dish, but like performing a lightning speed guitar solo, it doesn't always make it better.
One dish I tried combined foie gras with a whoopee pie – salty, sweet and luxurious all mixed together and almost made sense when eaten. It was fun and light hearted, but something that you wouldn't go back for second helpings.
Another thing that stood out was the lack of seasoning, a case of style over substance. It seemed most chefs left their box of salt at home. I know the saying 'we eat with our eyes,' and yes, I'll concede that point, but not in place of flavor.
Chef Kevin Rathbun taught me one of the most valuable attributes a chef can have is one's palate and how to properly season food.
Salt is what I like to call the great equalizer. It's not meant to for you to taste, but to level all the nuanced flavors of the dish bringing them together in harmony. Now some folks …
Read more...
wtvsywqrfzuuvcwac