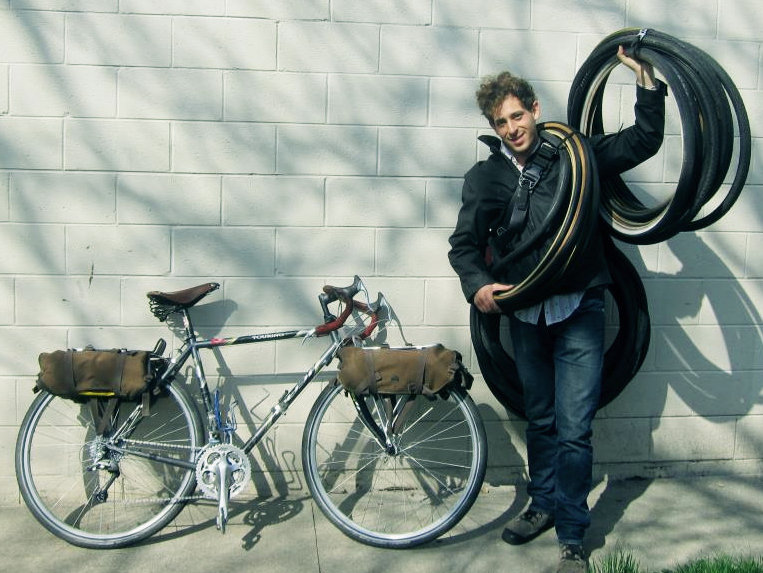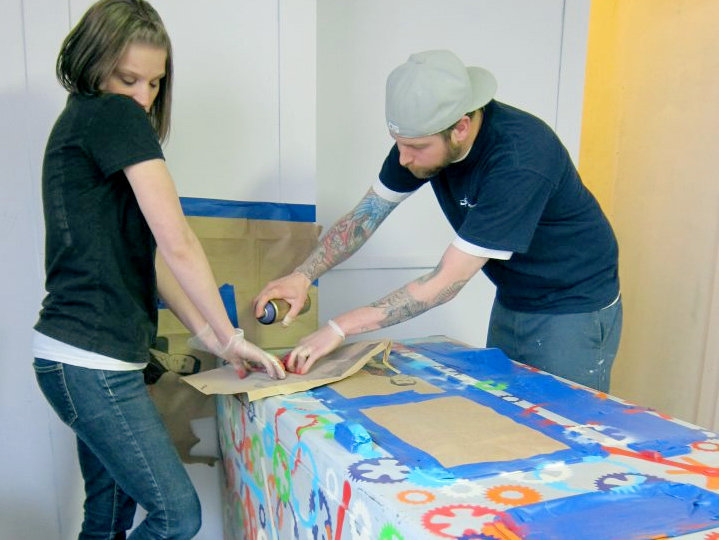 Next week, May 14-18, is Milwaukee's Bike to Work Week, a week-long challenge coordinated by the Bicycle Federation of Wisconsin to encourage the city's residents and neighbors to try ditching a couple of wheels for their daily commute.

There are a lot of perceived challenges to taking a bicycle to work, but Bike to Work Week gives you a free chance to get those kinks sorted out. Try to figure out how much clothing to wear, familiarize yourself with the off-street paths and on-street bike lanes, and maybe even learn how to change a flat.

The great part about Milwaukee's bicycling community is that many cyclists are eager to see more people on the road and are quick to offer help and suggestions. That's one reason why Evan Pack, along with friend Dan Dreke, started Vulture Space, 651 N. Plankinton Ave., in The Shops of Grand Avenue. Â 
Vulture Space is the Milwaukee Community Bicycle Project's do-it-yourself workshop. It is a non-profit organization that provides bike stands and tools to fix, maintain and build bicycles.
"I've been on a lot of bike trips and I'm always surprised to see how many people come out to offer their help," said Pack. "I spent some time at Plan B, a New Orleans bike collective, that taught me a lot about maintenance as well as the business side, and I thought Milwaukee could use something like this."
If you find yourself in need of a quick repair or adjustment, volunteers and maintenance books are on hand to assist cyclists in diagnosing the problem. If a component is broken, used parts can be purchased for a low cost. If you need help outside of regular shop hours, a 24-hour vending machine will be set up, giving access to inner tubes, patch kits and tire levers.
Pack plans to eventually provide bike rentals, as well.
Vulture Space will also offer Milwaukee's first valet-style bike parking. "For a suggested donation, downtown commuters can drop their bikes at Vulture Space to be housed out of the elements and securely within the shop until the end of the day."
Additionally, Pack is teaming up with local businesses, such as Sobelman's, The East Side Grill, Transfer Pizzeria and Truly Spoken Cycles, to add extra benefits for membership, which starts at $20 a year.
Vulture Space has not officially opened yet – Pack says this should happen "within the next day or two" – but if you are interested in learning more about the project, or have a bicycle for donation, they will be volunteering throughout Bike to Work Week at commuter stations at Stone Creek Coffee (2266 S. Kinnickinnic Ave.) in Bay View and Juneau Park (801 N. Lincoln Memorial Dr.) in East Town.
xtqvxersrqxbwqdwax
xtqvxersrqxbwqdwax
Facebook comments
Disclaimer: Please note that Facebook comments are posted through Facebook and cannot be approved, edited or declined by OnMilwaukee.com. The opinions expressed in Facebook comments do not necessarily reflect those of OnMilwaukee.com or its staff.
Recent Articles & Blogs by Jason McDowell