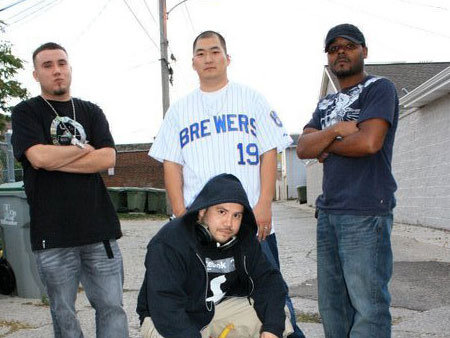 Just a couple months after releasing their last music video, Malicious is back with a brand new one. This time, the "For Whatever It's Worth" crew put together some footage for their track "dumboutnow" which features Late Night Hype alumnus and Pizdamen emcee, Bobby Brewski. This song is probably my second favorite track from their recently released Uni.Fi Records album.
The video, just like their previous two vids, was done by Covert Empire.
Also, this past Sunday night was the 31st annual WAMI Awards. I was there and the night was a lot of fun. They let me present a couple of awards and I even got singer/songwriter Cincere to show off his pipes in an impromptu, but brief, "jam" session with the house band in-between announcing "Best Hip-Hop/Rap Artist" and "Best Reeds/Brass Player." Like I said, it was a fun night. (P.S. Fever Marlene shut it down with their set.)
The nominees for "Best Hip-Hop/Rap Artist" were Amerika's Addiction, AUTOMatic, Fresh Cut Collective, KingHellBastard, Off Tha Hook, and Prophetic. The winner of the award was Fresh Cut Collective, so congratulations to them and Uni.Fi Records on the award.
Facebook comments
Disclaimer: Please note that Facebook comments are posted through Facebook and cannot be approved, edited or declined by OnMilwaukee.com. The opinions expressed in Facebook comments do not necessarily reflect those of OnMilwaukee.com or its staff.
Recent Articles & Blogs by JC Poppe