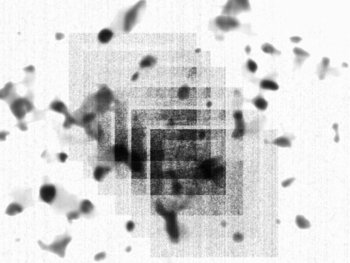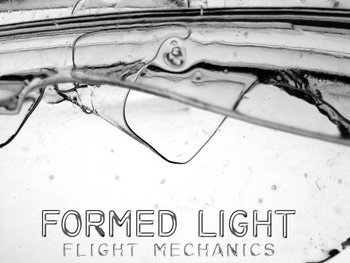 Music doesn't need a vocalist for it to be good, and each year there are tons of instrumental projects that are released that are dope. Here are my favorite 10 instrumental projects released by Milwaukee artists in 2011 – in alphabetical order.
adoptahighway & Dolor – "Reshaped Escape"
adoptahighway and Dolor are some of Milwaukee's finest when it comes to dropping funky beats, and their split EP "Reshaped Escape" shows you exactly why. Each artist drops an original and then tosses it over to the other for the purposes of remixing. What you end up getting is some really dope tunes sans vocals.
Andy Petr – "Rapper Turned Singer"
The young man named Andy Petr wasn't a big fan of Milwaukee so he left for New York City, but we can't hold that against him. He's a talented guy and created an extremely worthy project in "Rapper Turned Singer."
Bellse Soneek - "A Tribute to Roy Ayers"
Fresh Cut Collective frontman Kiran Vee decided to get loose using Roy Ayers as his inspiration on a very capable EP that gives tribute to the artist that was very influential on the sound of earlier hip-hop.
Dylan Thomas – "Stevie's Soul Sounds"
Dylan Thomas is one of those guys that takes a lot of time off in between releases it seems, which is the exact opposite of his friend and co-conspirator Haz Solo. However, when Dylan does release something it's extremely dope and worth the listen, as exhibited by his 2011 project "Stevie's Soul Sounds."
Ed Cayce – "Fears Of Sex And Flying"
The Hollowz producer and engineer Ed Cayce shows on "F.O.S.A.F." that he's not just a beat maker, but that he's actually an excellent composer of music that could be featured as the backdrop for any movie with a darker tone. The piano player Cayce airs his haunting thoughts and emotions through this magnificent project.
Flight Mechanics – "Formed Light"
Sean Behling and Paul Duquesnoy deliver an intricate glitch-filled EP that soars with 8-bit sounds, chaotic drum programming and off-kilter drums that inevitably plays out an electronica jazz soundtrack to a thrilling video game. This music is NOT boring for any one second of its duration.
Haz Solo – "For A Reigny Day"
Of all that Haz released this year, this is the project that stuck out to me the most because it's his most experimental to date and shows off his personality and skill the best.
Madden Miles – "A Beat For You (The Donny Hathaway Beat Tape)"
Formerly known as Mark V., Miles put out a slew of beat tapes this year, but it's his Donny Hathaway tribute tape that was the diamond in the rough. Miles continues to build upon his soulful foundation and gets better with each project he releases.
White Russian – "The Intergalactic Adventures of Horns, Drums and Samples: Episode 1"
Out of the three projects that White Russian released this year, this catalog-clearing beat tape that consists of a ton of his early work is my favorite. The grime and brash hip-hop-styled tracks are there in abundance, and it's a damn shame that these weren't part of something larger.
Unlooped – "Winter Beats Promo Sampler"
Though it's only four tracks deep, you get Haz Solo, J Todd, Dave Olson, Scott Radke and adoptahighway all on one project that's meant to bring about awareness for their upcoming winter season show. I'd say that this is the perfect way to get attention, so please give it to them.
Talkbacks
ShaneAwesome | Dec. 29, 2011 at 7:09 p.m. (report)
Nice list. Definitely feeling the joints from Ed and Dolor.
jcpoppe | Dec. 29, 2011 at 3:09 p.m. (report)
Fair question. However, if one is a regular reader of Milwaukee UP they'd be aware of many of these projects and artists. For those that aren't regular readers, or have found Milwaukee UP for the first time through one of these lists, it should be a fun journey of discovery to check out all of this Milwaukee music that they've never heard of because they focus primarily on other genres of sound.
Facebook comments
Disclaimer: Please note that Facebook comments are posted through Facebook and cannot be approved, edited or declined by OnMilwaukee.com. The opinions expressed in Facebook comments do not necessarily reflect those of OnMilwaukee.com or its staff.
Recent Articles & Blogs by JC Poppe