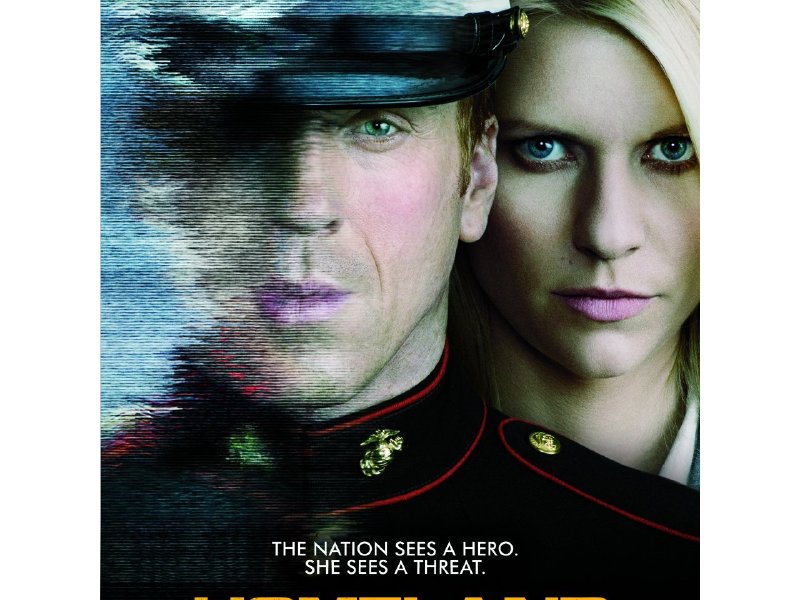 Sure I'm loving basketball and March Madness now but there are other things on my mind too. So here's a random list of eleven things (only two of them basketball related) that I'm really enjoying right now. Take a read, and dive in and react as you will.
"Private," by James Patterson
I somewhat randomly downloaded James Patterson's "Private" via iBooks. Written in 2010 it's the first from the well known murder mystery writer to feature Jack Morgan, the owner of Private, a renowned investigation company with branches around the world. It's a total no brainer read that's fun and easy to enjoy. There's a storyline around NFL gambling, one about schoolgirl slayings and then there's Jack's best friend's wife who has been killed. Oh, the drama. 
"Homeland" on Showtime
My wife and I cranked through season one of Showtime's "Homeland" in about two weeks. I hadn't even heard of the show before I read about it winning a few Golden Globes. It is, hands down, the best cable drama I've seen in years. It's irresistible, fascinating and so damn entertaining that I really haven't stopped thinking about it since we watched the finale about one month ago. Do your own research on the plot, but trust me on this one. Order Showtime today. "Homeland" is more than worth the monthly investment.
Ersan Ilyasova
Last week, during a four-game stretch the Bucks Ersan Ilyasova averaged 25.0 points and 10.8 rebounds per game while shooting 63.8 percent from the field, 66.7 percent from behind the three point arc and 90 percent from the free-throw line. He recorded three double-doubles to add to his team-leading total of 11, and posted the first two 30-point games of his career (including a career-high 32 against Chicago on March 7). On the season, Ilyasova is averaging career highs of 12.4 points and 8.9 rebounds per game while shooting a career-best 42.6 percent from behind the arc (15th in NBA). Simply, Ersan is killing it this season. He's everywhere he needs to be and a true team guy. Buy your #7 jersey now!
Organic honey crisp apples
Sure they're a bit more expensive, but even in the off season the organic honey crisp apples at places like Outpost and Whole Foods Market are wonderful. Buy one or many today.
Radishes
Let's stay in the produce section. I'm loving radishes these days. Not sure why we started buying them, but they're great snacks and full of health benefits.  Random, yes.  Tasty too.  
"The Association" on NBA TV
I miss George Karl. I really do. And, of course, I'm a big NBA fan so it's great to see his team, the Denver Nuggets, featured on this season's "The Association" on NBA TV. It's the third season for the series that takes an inside look into an NBA team. It's not nearly as cool or cutting-edge as HBO's "24/7" or Showtimes's similar series last year with the San Francisco Giants, but it's entertaining and personality driven. Good drama also as the team has had many ups and downs this season.
Lacoste Men's Marceau Boot
I got these for Christmas after seeing them at Moda3. They're easily the most comfortable boots I've ever owned. Rubber soles, red laces and super stylish.
Jeff Sonderman
Jeff Sonderman is a Digital Media Fellow at The Poynter Institute. If you're looking to stay on top of digital media happenings, follow Jeff. Great content and solid sharing of stuff that he's reading. 
"Love is a Killer Ap"
It's a bit dated (2002), but still highly relevant. I've recommended Tim Sanders' most recent book, Today We Are Rich, but just finished one of his earlier works, "Love is a Killer Ap." Simply put it's about how best to leverage your knowledge, network and compassion.  Side note, it would be a good read for some of you politicians out there!
Bon Ami
Thanks, Mom! Bon Ami polishing cleanser and powder is great. It cleans everything and does it so damn well that I wonder if it's truly as earth friendly and natural as it claims. But, it's been around for 120 years and it knows how to keep your house clean.  Really good stuff.  
"Save the World," Swedish House Mafia
Sure the video's a bit odd, but it's different and innovative too in its own way. Nonetheless, "Save the World" from Swedish House Mafia is one of the those songs that gets and stays in your head. This is good thing, though. If you haven't heard the song, take a listen (and watch the video) here. 
Facebook comments
Disclaimer: Please note that Facebook comments are posted through Facebook and cannot be approved, edited or declined by OnMilwaukee.com. The opinions expressed in Facebook comments do not necessarily reflect those of OnMilwaukee.com or its staff.
Recent Articles & Blogs by Jeff Sherman
yedqayadravybuyfaaby