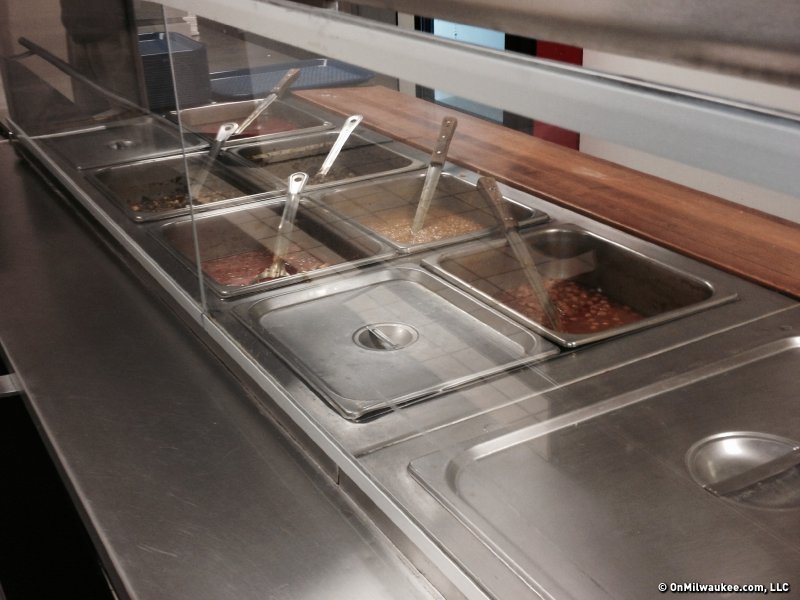 For the seventh straight year, October is Dining Month on OnMilwaukee.com, presented by the restaurants of Potawatomi. All month, we're stuffed with restaurant reviews, delectable features, chef profiles and unique articles on everything food, as well as the winners of our "Best of Dining 2013."
Admit it, convenience drives many of your dining decisions.  Especially at lunch. 
If I don't have a lunch meeting, I'm usually in the same lunch boat as the rest of the 80,000-plus wonderful people that work in Downtown Milwaukee.  We're scrambling for something fairly quick, healthy and easy. 
Thankfully, there are many great dining options. 
As I mainly eat lunch in greater Downtown the long lines that I see are usually at the Public Market (The Soup and Stock Market and The Green Kitchen), Jimmy John's, The Soup House, Potbelly and, of course, what might be the longest regular line in Downtown, Shah Jee's. 
Long lines don't scare me away as long as I know that my order will be taken correctly and promptly after the usually small wait.  And lines usually mean the food's good enough for a wait. 
But, I'll admit that if time is tight I'll walk by a longer line and opt for a shorter one. It's human nature but kind of funny as it usually ends up taking about the same time no matter what my final decision is.
What's your appetite for long lunch lines?  Do you just deal with them?  Or, do you walk to the next place? Chime in below. And, until next time, see you in line. 
Read more...