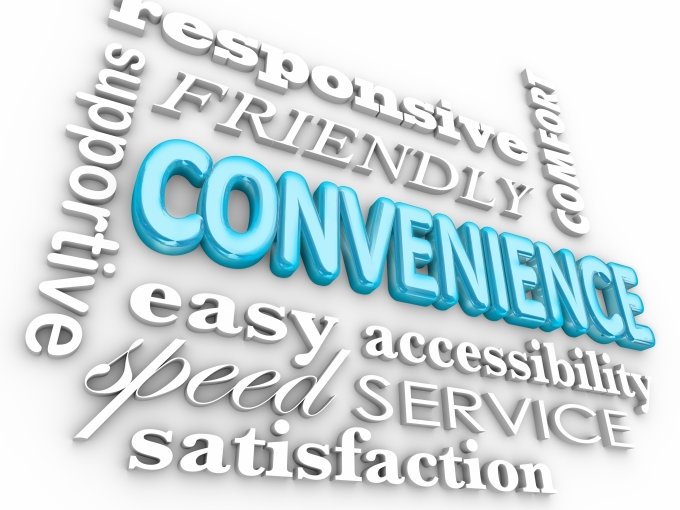 For the ninth straight year, October is Dining Month on OnMilwaukee, presented by the restaurants of Potawatomi Hotel & Casino. All month, we're stuffed with restaurant reviews, dining guides, delectable features, chef profiles and unique articles on everything food, aswell as voting for your "Best of Dining 2015."
One factor overrides all others when you're deciding where to dine: convenience.
Admit it, you go to the same restaurants because they're easy, close to home or work or you're just comfortable there. Routines rule, and when it comes to dining, deciding based upon quality, locally sourced ingredients, design, personality of the owner/chef, price, etc., all sound great. Yet, many of us decide where to eat based upon simple convenience.
Where is the restaurant? Is it close? Do I know where to park? Do I know the menu? Decision made.
So, as I've written before, I urge you to make a "places I want to go to" list.  Go to different places, different neighborhoods and step out of your dining comfort zone.  There are so many great places. 
Take my lunch dining habits, for example. I eat lunch at spots that are close: the Milwaukee Public Market, Colectivo, Shah Jee's, Cousin's, Swingin' Door.  
As for dinners, we usually end up going to the places we already love. This list is long, but full of favorites like Calderone Club, Buckley's, Cubanitas, Cephazuchi, La Perla, the Wisconsin Club and others.
Yet, when I want to just dine out at "someplace new" because we don't want to cook I don't want convenience to be the only thing that rules our decision. Yet, it often does.  Can we get in and out quickly? Is the food generally good? A place that fits this bill usually wins. 
Like you, I too often forget about places I love.  Elsa's, Beans and Barley, Water Buffalo, Bavette, Harbor House, Xankia, Bosley On Brady.  The list goes on and on. 
My point?  Make a list, read and review lists that are out there, and don't take Milwaukee dining for granted. 
We have it very good here, and it's your responsibility to get out and enjoy it all.  Often.  Happy Dining Month, Milwaukee! 
Talkbacks
mygreendoor | Oct. 22, 2015 at 8:48 a.m. (report)
Ah but you forgot one very important aspect under the "convenience' umbrella - that is how convenient it will be to bring kids - especially kids like mine that are 1 and 2 and still learning how to behave in a restaurant.

I do have that "try it someday" restaurant list but it's a lot harder to be adventurous not knowing for sure whether a place has high chairs and whether the staff is more likely to be OK with messy kids and kids who are still learning restaurant manners. Hence, the gravitation to the same old places we always go to.

Unless you'd care to babysit?.....
Facebook comments
Disclaimer: Please note that Facebook comments are posted through Facebook and cannot be approved, edited or declined by OnMilwaukee.com. The opinions expressed in Facebook comments do not necessarily reflect those of OnMilwaukee.com or its staff.
Recent Articles & Blogs by Jeff Sherman