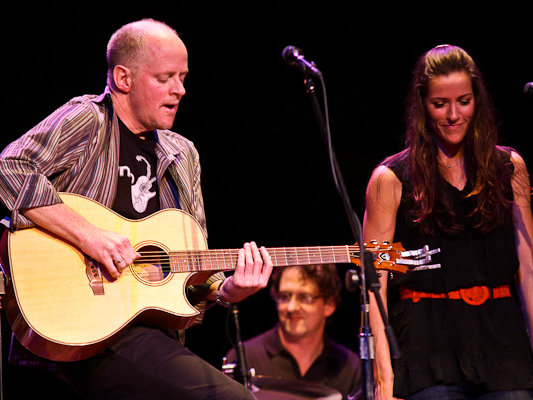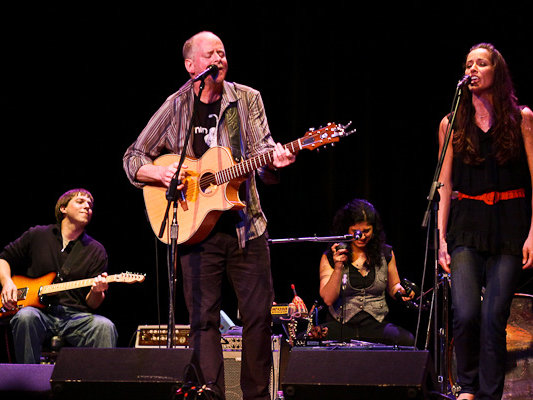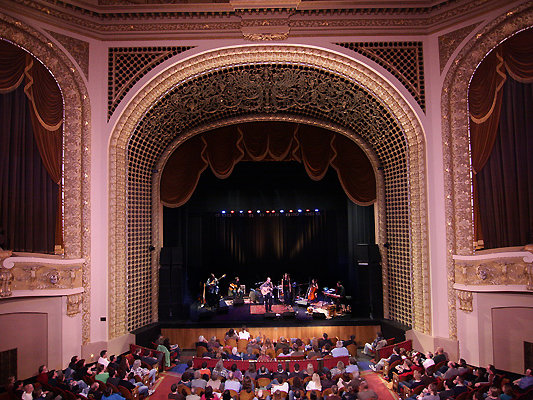 It was bold for Willy Porter to play his new release, "How to Rob a Bank" (Weasel Records) in its entirety at his nearly sold out May 1 show at the Pabst Theater.
Few had heard the new tunes and passionate fans always want the "classics," not the new stuff. Yet, Porter more than pulled it off, showcasing his clever, wise and insightful songwriting on a home stage in front of a crowd that has watched him grow, strengthen and succeed through the years.
Equally solid is his seventh release, which officially hits today. It, like many of Porter's discs and songs, captures life. From the funny marriage melody, "I Didn't Bring it Up" (co-written with Paul Cebar), to the self portrait, "Too Big to Sell," it's a disc full of styles, forms and probably -- most importantly -- a little estrogen.
Yes, estrogen. Porter recruited the women of Los Angeles-based Raining Jane for vocal harmonies, cello, sitar and percussion on many of the tracks.
Now don't take this the wrong way, Porter didn't necessarily need the female boost, but it really makes the record sing, especially on the wonderful tracks "Lemon Tree" and "Wide Open Mind."
I've already written about the title track, and I really think it has a chance to break Porter out of his happily-under-the-radar status. It's a humorous, would-be bank robber's pre-heist confessional done with wit, humor, personality and a bit of "these current economic times" irony.
The entire disc is backed by Porter's usual band of Dave Adler (keyboards), Steve Kleiber (bass) and Dave Schoepke (drums / percussion).
Willy Porter
"How To Rob A Bank" (Weasel Records, 2009)

Facebook comments
Disclaimer: Please note that Facebook comments are posted through Facebook and cannot be approved, edited or declined by OnMilwaukee.com. The opinions expressed in Facebook comments do not necessarily reflect those of OnMilwaukee.com or its staff.
Recent Articles & Blogs by Jeff Sherman