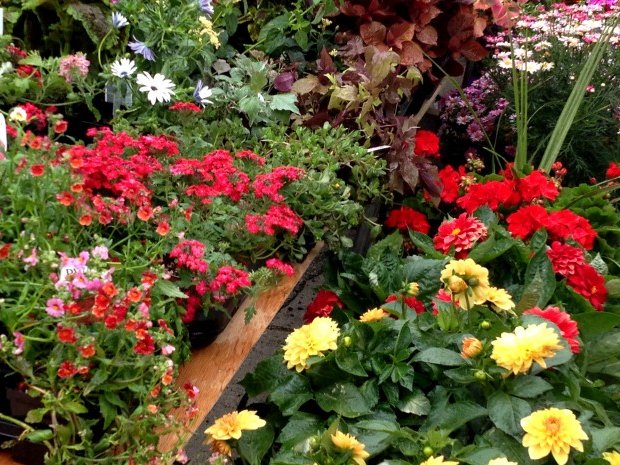 It's Wednesday, so that means it's Westown day Downtown.  The Westown Association hosts its market and concert series, River Rhythms, on Wednesdays.  Today, it also means the new Night Market from Newaukee on the parking lot between 4th and 5th Streets on Wisconsin Avenue.
The area's longest-running farmers market, the Westown Farmers Market continues today at Zeidler Union Square between 3rd and 4th Streets on Michigan Street.  And, today it welcomes two new vendors: Fresh Farm Bowls and Big Dipper. Fresh Farm Bowls, a new lunch vendor, focuses on farm fresh produce and real ingredients to provide an amazing variety of food from Middle Eastern to chipotle pulled pork bowls. Big Dipper will sell fresh, hand-dipped, almond-chipped ice cream bars.
Children's Hospital of Wisconsin also will be at the market today to spread the word about the need for foster homes and becoming a kid hero.
The market runs every Wednesday through October from 10 a.m. to 3 p.m.  The setting is great, variety wonderful and it's the only Downtown spot to get the always-tasty Cowboy Kettle Korn. 
As for the Newaukee Night Market, it's a great opportunity to be one of the first to preview the Moiré Pavilion and Dream Catcher that are both going up along Wisconsin Avenue later this summer. The market will take place in the new Moiré Pavilion designed by artist and architect Paul Bestul and will be held under the beautiful dream catcher created by visual artist, Ayla Boyle.  
The Night Market runs from 5 until 10 p.m. 
What will you see there?  Expect a creative mix of food, art, fun, music, beer, technology installations, food trucks/carts, live art creation, performances and more.  And, most importantly by visiting the night market you not only contribute to the local economy but you are part of the solution to a revitalization of West Wisconsin Avenue.  Need a map or list of vendors before heading out?  Click here.
Facebook comments
Disclaimer: Please note that Facebook comments are posted through Facebook and cannot be approved, edited or declined by OnMilwaukee.com. The opinions expressed in Facebook comments do not necessarily reflect those of OnMilwaukee.com or its staff.
Recent Articles & Blogs by Jeff Sherman