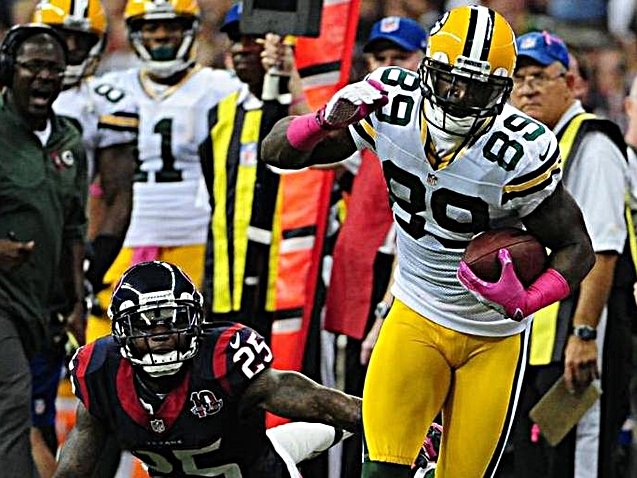 The Green Bay Packers, winners of two of three, seem to have found a groove offensively since the controversial 14-12 Monday night loss to Seattle on Sept. 24.
In the first three weeks of the season, the Packers manage 22, 23 and 12 points and a 1-2 record. The last three, the team has scored 28, 27 and 42 to even its season mark to 3-3 in advance of today's game against the St. Louis Rams.
It comes at the right the right time, as St. Louis (3-3) has won all three of its games at home and features pass rushers Robert Quinn (6 sacks) and Chris Long (4) which bookend tackles Kendall Langford and Michael Brockers.
"They do a lot of different things," Packers offensive coordinator Tom Clements said. "They get rush out of their front four. They bring pressure. It's not that they're just relying on the front four. The front four can get there but they do bring pressure and mix things up."
Packers guard T.J. Lang added that the Rams have "A lot of athletic guys on defense, they fly around to the ball on that side of the ball. We know it's definitely going to be a challenge for us so we have to make sure we're doing everything we can to match their effort and their intensity."
The Packers are looking forward to repeat the offensive explosion from Sunday night when Aaron Rodgers threw for six touchdowns against the previously unbeaten Houston Texans.
"It's only one game," Lang said. "We played a damn good team and did a lot of good things on offense, but that's been a problem the first five weeks was we were lacking that consistency of putting it together week after week.
"We do have a lot of confidence right now. We played a good game last Sunday and we're looking forward to the opportunity to continue to grow and build on that and make sure we're stacking our success, as coach likes to say, and staying consistent."
Beast mode
St. Louis running back Steven Jackson may be 29 years old, in his ninth year in the league, and perhaps showing the wear of 2,227 carries and …
Read more...