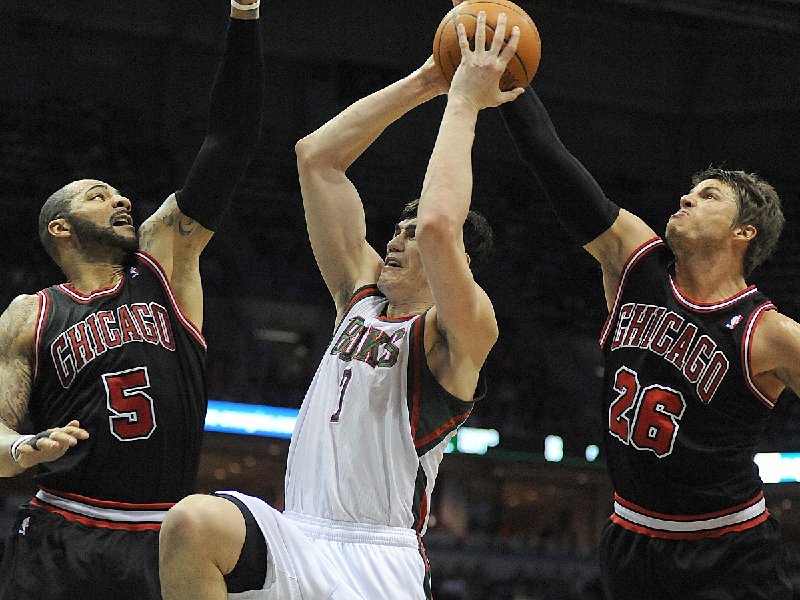 It's fan appreciation night tonight at the Bradley Center, and the Milwaukee Bucks – all nine of them in uniform - unfortunately can't give the few fans here anything more than effort.
The game means nothing, and some fans have been saying the season hasn't meant much.
I have to disagree with that sentiment.
While it's true that every fan should expect its professional organizations to have a championship-or-bust mentality heading into each season, it's an unrealistic expectation in the NBA.
That is especially the case in this truncated season where only a handful of teams started the year thinking title. The Bucks, clearly, were not one of them.
The playoffs were a realistic goal, however, and that goal was nearly realized. Nearly. That makes it a disappointment.
So, the "team" thing didn't quite work out.
Let's look at the individuals. Plenty to like and dislike there, too, but something Bucks fans should hang their hat on is the play of Ersan Ilyasova. The big man, who is not playing tonight with a right knee injury, has made the national conversation as a potential Most Improved Player candidate averaging 13 points, 8.8 rebounds and shooting 45.5-percent from the 3-point line.
Why the improvement?
To coach Scott Skiles, it's easy to see; "He's done a good job of keeping it simple."
The veteran coach said Ilyasova got out of the bad habit of launching bad shots with poor footwork, a look Skiles said reminded him of the Bucks' Hoop Troop launching t-shirts into the crowd.
The assembled media giggled at the analogy, but Skiles kept a straight face.
"Literally (looked like that). Literally. Footwork all screwed up and phoom! With not a chance to go in," Skiles said. "Now, if it comes to him and he's at the three, he takes it. If he's inside, he takes it. It's something we've really encouraged him to do and he's kept it real simple. And the other stuff he does well, he's always does well – rebound, play hard and all of that. But he's become a much more …
Read more...