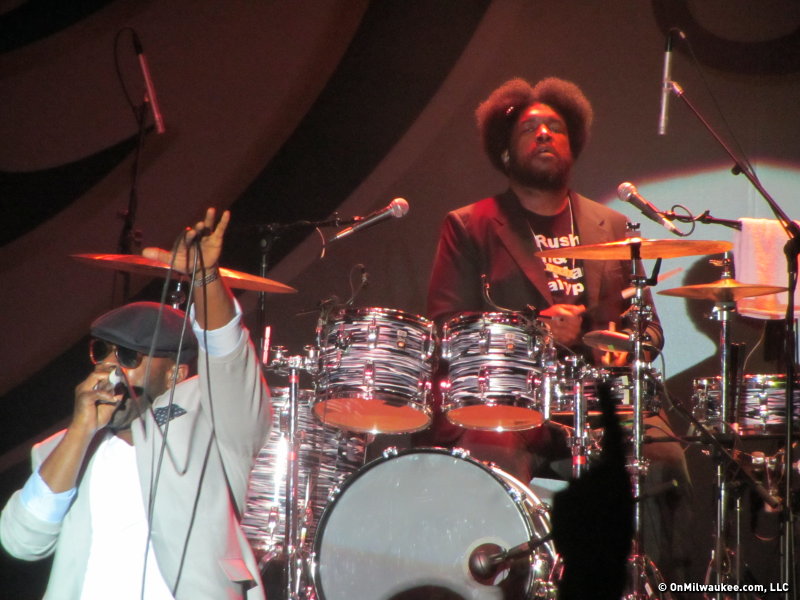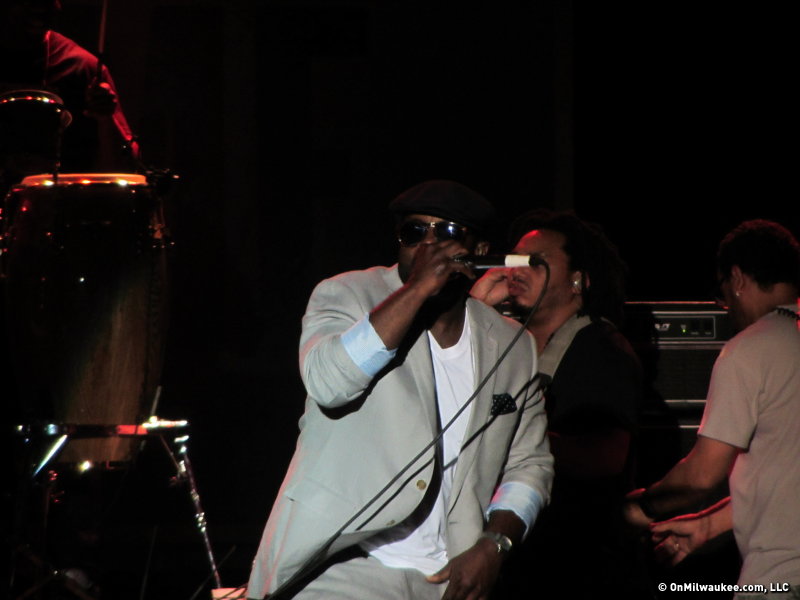 There are few acts in hip hop who can be define in large part by their live performances, but such is the case with The Roots, the Philadelphia based act fronted by MC Tariq "Black Thought" Trotter and backed by drummer and co-founder Ahmir "Questlove" Thompson along with Kamal Gray on the keyboard, Frank Knuckles on percussion, Captain Kirk Douglas on guitar and Mark Kelley on bass.
The group - which some younger faces in the audience no doubt now knows as the house band for Jimmy Fallon's late night show on NBC - has produced 13 records and won four Grammys, but their live sets have garnered more acclaim, if such a thing is possible.
Summerfest fans were treated first hand on Day 4 of the Big Gig as the band headlined the Miller Lite Oasis stage. The group lived up to its rep, led by Black Thought's strong vocals.
The Roots have been touring about of late, playing sets in Europe, New York and the Bonaroo festival and a staple of the set list has been a cover of the Beastie Boys classic "Paul Revere" in honor of MCA, who passed away of cancer in early May.
It has been roundly hailed as a fitting tribute – and perhaps is expected now by those who have been following the band in that time.
They didn't disappoint, leading off the 90-minute set with the track and dedicating it to MCA and Chuck Brown.
Black Thought made some minor lyrical changes, and the dynamic of the live band made it a unique and fitting tribute.
One of the reasons the band's live show earns such rave reviews is because they're versatile enough to add other covers to their repertoire, and Saturday was no different with Kool And The Gang's "Jungle Boogie."
The crowd went ballistic once the opening chords of Guns N Roses' "Sweet Child O' Mine" were struck, which after the chorus became a remixed medley of quick covers.
They also give a nod to Led Zepplin with a few chords of "The Immigrant Song."
As with "Paul Revere," the verses and music were purely Roots.
Douglas made Slash - and any g…
Read more...