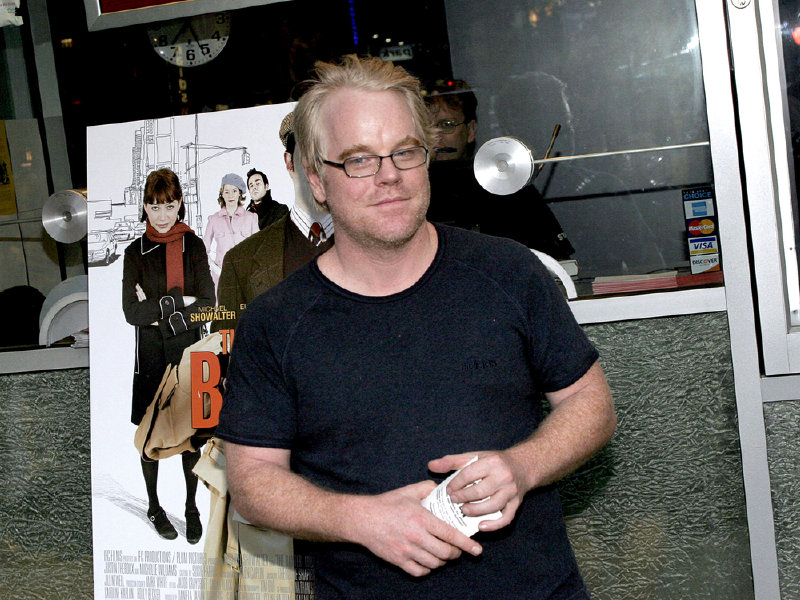 The sudden passing of actor Philip Seymour Hoffman on Sunday created a certain kind of buzz among groups of friends and on the internet. No, it wasn't "did you hear?" or "how tragic!"
It was "did anyone have him?"
Have him in what? A dead pool.
Did you?
Yes, it's a thing. You can gamble on it. Or you can do it "just because."
It's definitely weird. And a little macabre. I get it. And I have no problem with it.
How do I justify that? I don't know. I can't, really.
And perhaps I'm a hypocrite since I don't think it's appropriate to take selfies at funerals.
I'm not big into celebrity culture. I don't follow any on Twitter. I don't buy celebrity-driven magazines, or go to celebrity-driven web sites. I'm not a fan of movies or television, really (though I do enjoy a little bit of each).
Those people exist, as I do. And then they won't, like I won't, at some point.
Some feel it's bad karma, to wonder about who might be die in a given year. I believe in karma, but there isn't any ill intent on my part. What does that mean? I dunno.
Tomorrow isn't promised to anyone, and I think about my death all the time.
Would I put myself on a dead pool list? No. As far as I know, I don't have a terminal illness, and I don't have addiction that might kill me suddenly. And, if I did, I don't think you can vote for yourself.
Would I be upset if someone did a Milwaukee "celebrity" death pool and put me on it? No. I mean, if I kick in 2014, I'm big points (100 minus your age). You always need one like that if you participate.
It's definitely a strange thing, that a death pool even exists in our culture. I don't know how it started or why. But it's out there.
I don't wish the end on anyone. I don't gain anything out of it. I'm not happy about it, but I'm not sad. I don't know those people, but I feel compassion for those that love them. Death sucks.
A friend of mine died in her 20s. My sister lost friends in their teens. I've lost older people. Some were really old. Some were "too young" in the context of the human lifespan. It's not fun.
We look for something in death, anything and everything. Humor. Knowledge. Understanding. Sympathy. Anger. Sadness. Peace.
Do we find it? And what does a death pool provide us? Not a clue.
Facebook comments
Disclaimer: Please note that Facebook comments are posted through Facebook and cannot be approved, edited or declined by OnMilwaukee.com. The opinions expressed in Facebook comments do not necessarily reflect those of OnMilwaukee.com or its staff.
Recent Articles & Blogs by Jim Owczarski