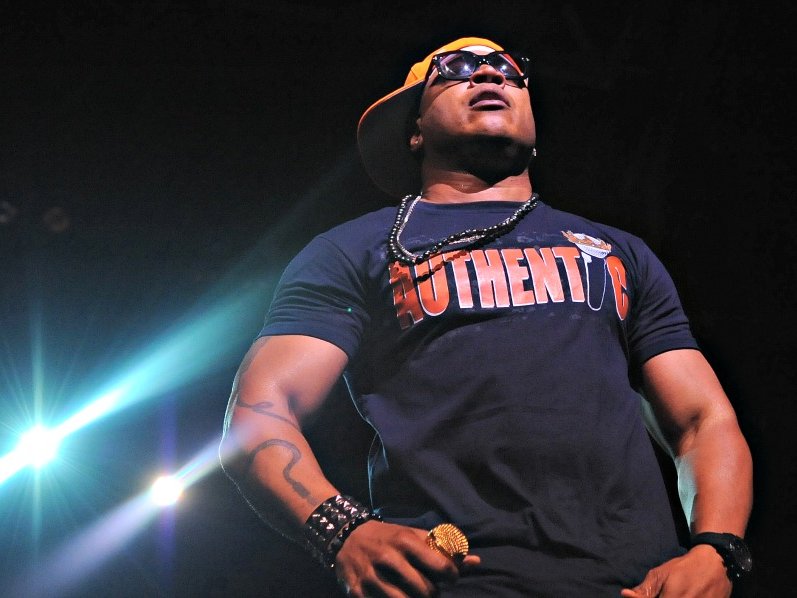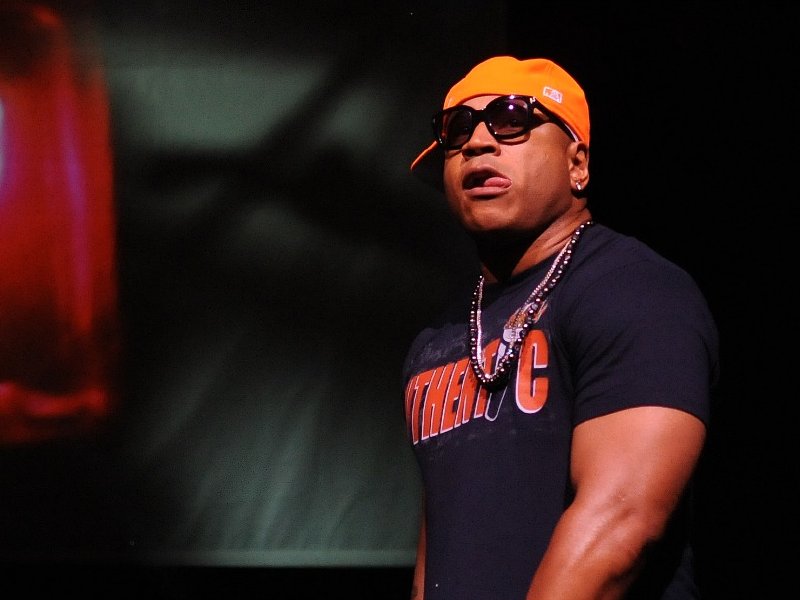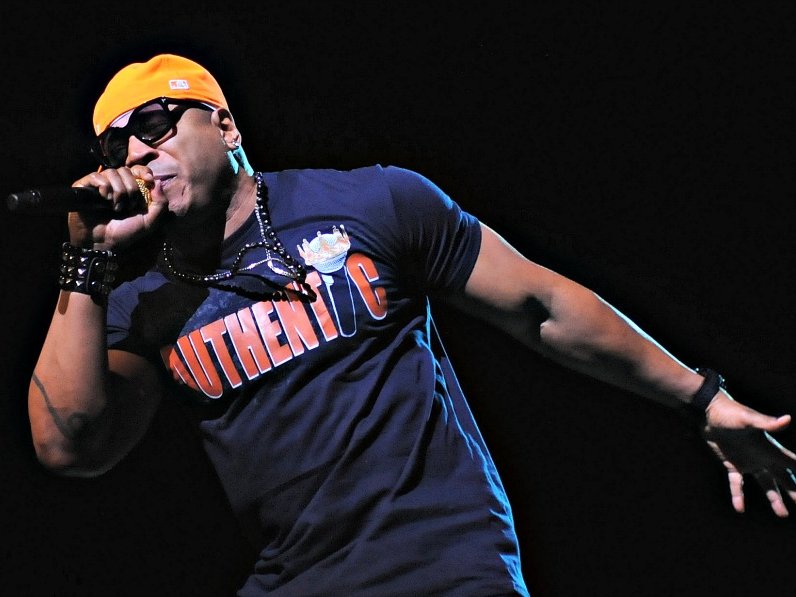 Taking a one-day breather off headlining the Kings of the Mic Tour, veteran emcee LL Cool J breezed into Day 3 of Summerfest to play to a near capacity crowd at the BMO Harris Pavilion. The 45-year-old performed his songs with energy, but on balance the 60-minute show felt more like mixtape than a true show.
From start to finish, LL Cool J touched on 22 songs – quite a number – but he did not perform all of them start to finish. Interestingly, the start ("Mama Said Knock You Out") and the finish ("Rock The Bells") were the best parts of the show.
In between was a mix of veteran stage savvy and showmanship. He played to his age, making (too many) references to old school fashion and car choices as lead-ins to his older material. It's an unnecessary trick – his classics are just that – but it did entertain and get people buzzing in anticipation of which "old school" song would be played.
DJ Z-Trip, who came with him off the Kings of the Mic Tour, freshened up two older tracks with interesting, high energy beats. "Rampage," which LL Cool J guested on with EPMD, was rapped over a sampling of the Monday Night Football instrumental. And, "Big Ole Butt" was played over the famous bassline of Dennis Edwards' "Don't Look Any Further." (If you're a 2Pac fan, "Hit 'Em Up")
If rap could ever have a crooner, it'd be LL Cool J with his bevy of female-friendly hits – and he did not disappoint in the theatrics. He brought out roses and tossed them to the crowd in during those songs. The performance though left many of the women I was around disappointed however, specifically when "I Need Love" and "Hey Lover" were sort of pushed together near the end of the show and broken up with a needless Michael Jackson dedication.
He also brought up about 20 women and five gentlemen to have a "house party" on the stage, and while it seemed great for them, he sort of lost the crowd. It didn't help that he transitioned out of that to a deep cut ("Get Down") off his second solo album, "Bigger and Deffer."
He only played one song off his new record, "Authentic," which was actually somewhat disappointing. For some reason he told the crowd they hadn't heard "Whaddup" because the radio won't play music anymore – never mind that he closed the Grammys with that song, which features Chuck D.
If I had to pick a new track to have to introduced to the crowd, it would've been "Bath Salts" – but again – this was LL Cool J knowing his audience. This isn't his tour. He knew that this crowd would want to hear his hits, and that's what he provided. Though, he did make sure to wear a T-shirt that read "Authentic" across the front and "In Stores Now" across the back.
So, it was either that or the chilly air that led the muscled rapper to keep his shirt on the entire night.
Overall, it was a solid show and my complaints are relatively nit-picky. He got to the hits, did it with gusto and everyone seemed happy. As for his guests, DJ Z-Trip was amazing (laying "The Message" over the original Super Mario Brothers beat was bananas) and opener Terry Sims was solid, too.
Facebook comments
Disclaimer: Please note that Facebook comments are posted through Facebook and cannot be approved, edited or declined by OnMilwaukee.com. The opinions expressed in Facebook comments do not necessarily reflect those of OnMilwaukee.com or its staff.
Recent Articles & Blogs by Jim Owczarski