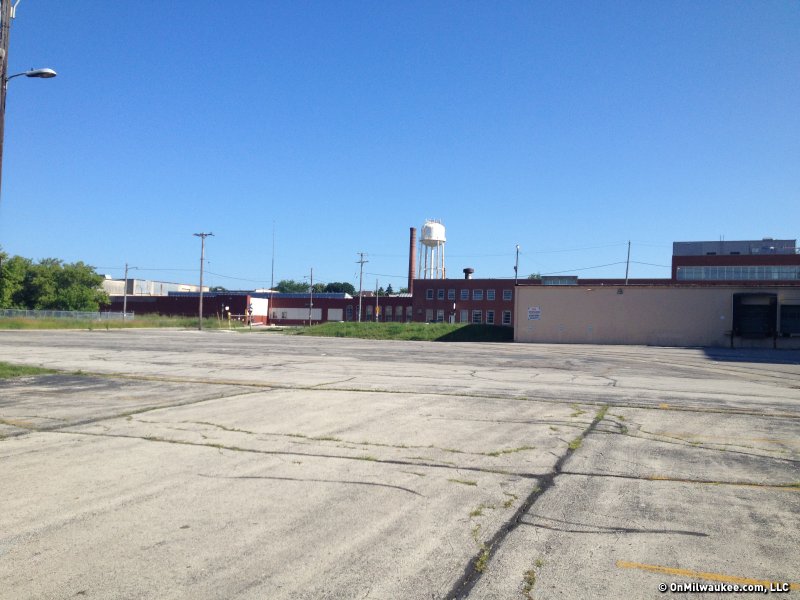 You know what's fun? Riding motorcycles.
Over the weekend I was one of 10 participants in Ride Alive Motorcycle Academy's Basic Rider Course. Ride Alive offers different course options to accommodate a variety of schedules. Classes are available at their Bay View location Monday through Friday evenings as well as during the day on Saturday and Sunday.
They also have a location off of Good Hope Road, which features women's-only classes.
I opted for the Saturday/Sunday 8 a.m. to 5 p.m. schedule after a few tedious hours of researching beginner rider courses. I looked at a variety of classes in the area, all priced in the same range. After comparing a few, it appeared that each class would help me meet DMV requirements, so I was looking for the class that would teach me the most.
Fortunately, a friend recently completed the Ride Alive course and had nothing but great things to say. This sealed the deal for me. I signed up about a month before I actually took the class. I'd suggest scheduling out a month or more prior, as there are only 10 spots available, and some weekends filled quickly.
The class was easy enough to find (after I drove past it twice). I arrived about 10 minutes early and began filling out the required paperwork (waivers and emergency contact). The class officially started at about 8:15 a.m. As I somewhat expected, I was the only girl. I had contemplated the all-women's class, but I live so much closer to the Bay View location.
The degree of student experience was pretty balanced in the class. Some riders had been riding motorcycles for years, while others had never ridden before.
Two different instructors led the class - Ted and Kitty. They truly meant it when they said we would be starting at the very beginning. The first three hours covered the basics. We discussed different bike types, riding gear, Wisconsin state laws, and where specific controls are located. After a few hours of feeling like I was in information overload, we moved outside.
Here it all started to make sense, I could do more than just visualize what we had just learned, now I could actually experience it.
I was given a Honda Rebel to use for the duration of the class. We began by power walking the bike and doing a bit of riding across the lot before breaking for lunch. I was surprised at how well the course was designed. There were even train tracks and potholes in the lot. It felt just like the Milwaukee streets we all know and loathe. After lunch we spent the rest of the afternoon on different riding exercises.
Day two started off similarly. We began in the classroom discussing different situations a rider may encounter and substances like alcohol that impair a rider. We headed back outside and continued working on our riding exercises. Some of the most important things I learned during the class were cornering, breaking while cornering, swerving and maximum breaking.
Near the end of the class each rider is required to complete a road test. A written test is also completed at the end of classroom time on the second day. During the road test participants are allowed to get up to 20 points, while a perfect score would be zero. I was insanely nervous for the test, so when I found out I passed, all I wanted to do was head straight to the DMV before they could take it back. Too bad they don't keep Sunday evening hours.
I wasn't one of the two in our class that received a perfect score, but I was incredibly happy with my score. I even beat some of the guys. I highly recommend this course to anyone considering getting their motorcycle license. Even some of the advanced riders in my class felt that they still learned a lot.
Now that I've completed the course, it's time to move on to the next activity – bike shopping.
Talkbacks
crackerbat | July 16, 2013 at 5:53 p.m. (report)
I took the class there like 8 years ago.. I also did the 2 day weekend class.. I recomend it to ALL my friends that even express any interest in learning to ride. We had a 65yo, maybe 100lb woman who had never ridden before. Sure, she dropped the bike a few times, but by the end of the last day she finished the riding course with only a single mistake, she put her foot down in the u-turn.. you can harely fault her for that.
Facebook comments
Disclaimer: Please note that Facebook comments are posted through Facebook and cannot be approved, edited or declined by OnMilwaukee.com. The opinions expressed in Facebook comments do not necessarily reflect those of OnMilwaukee.com or its staff.
Recent Articles & Blogs by Lisa Simonson