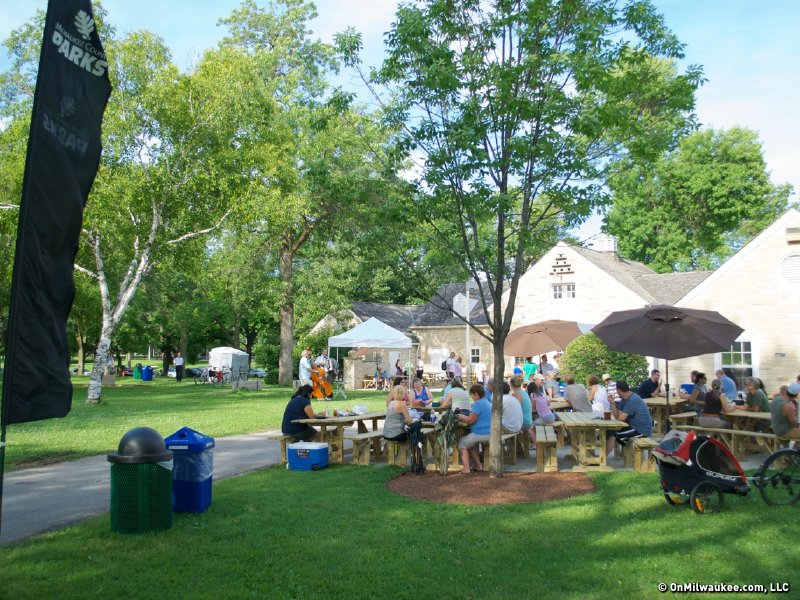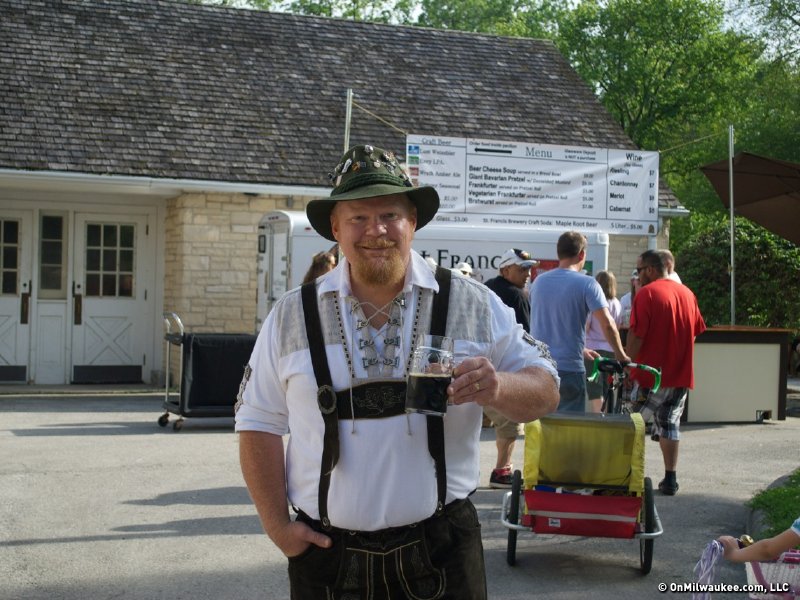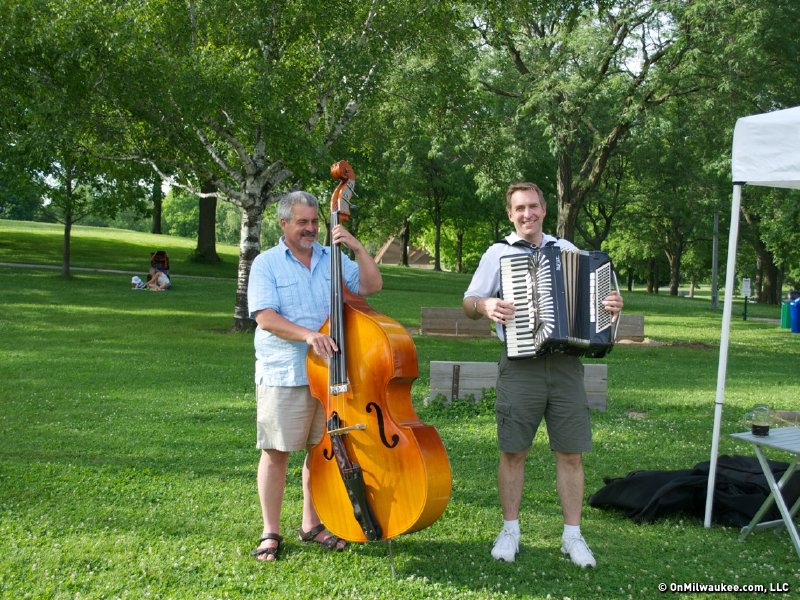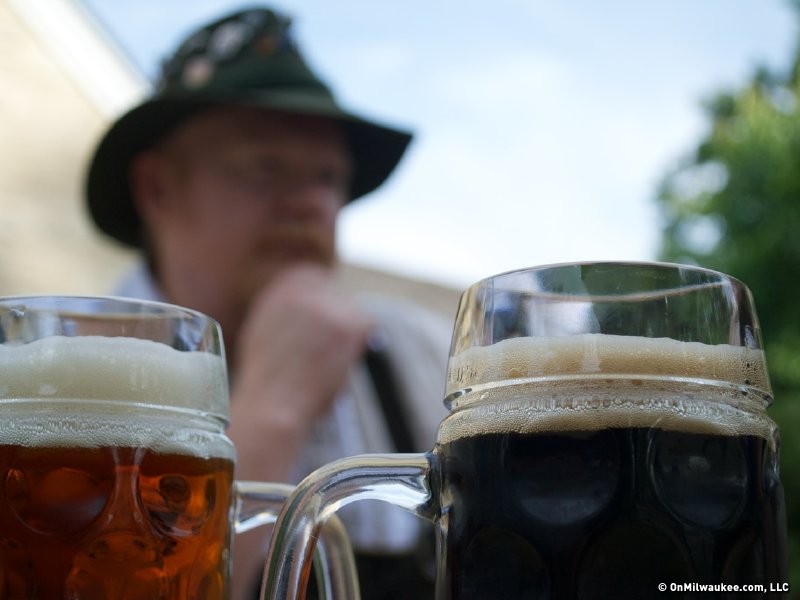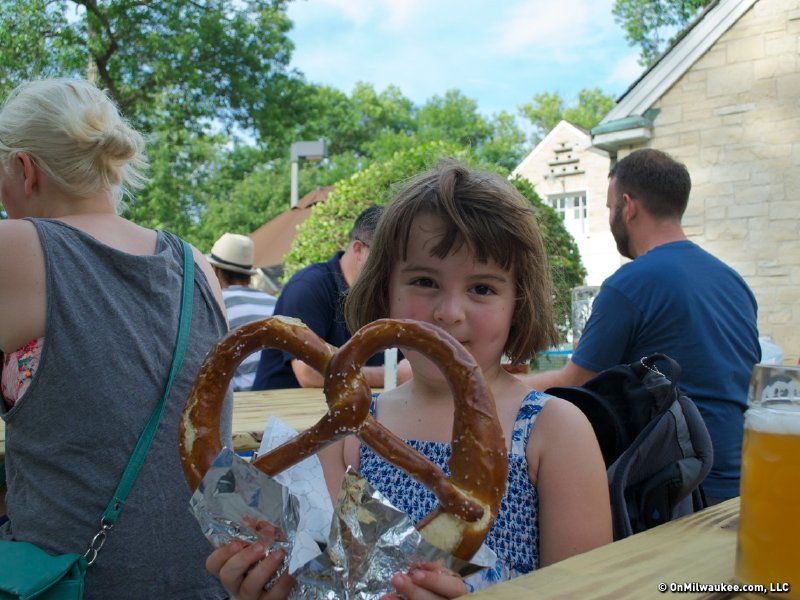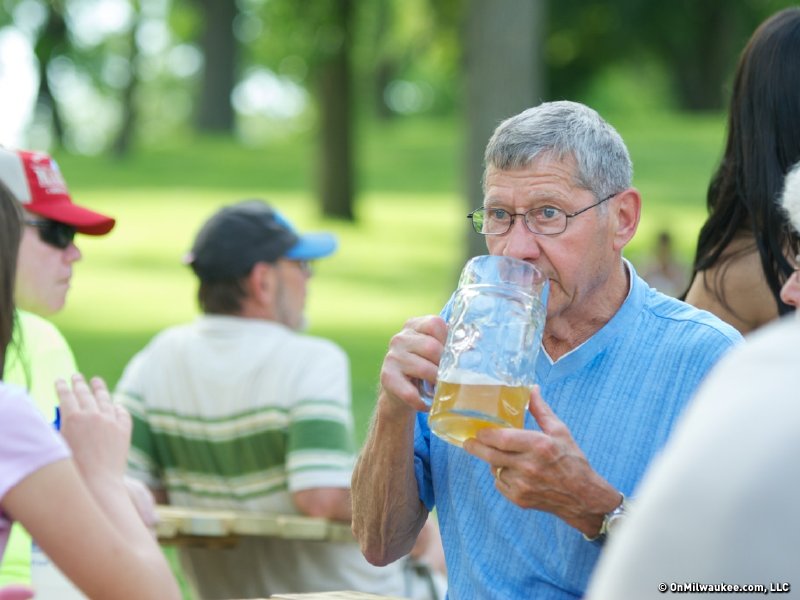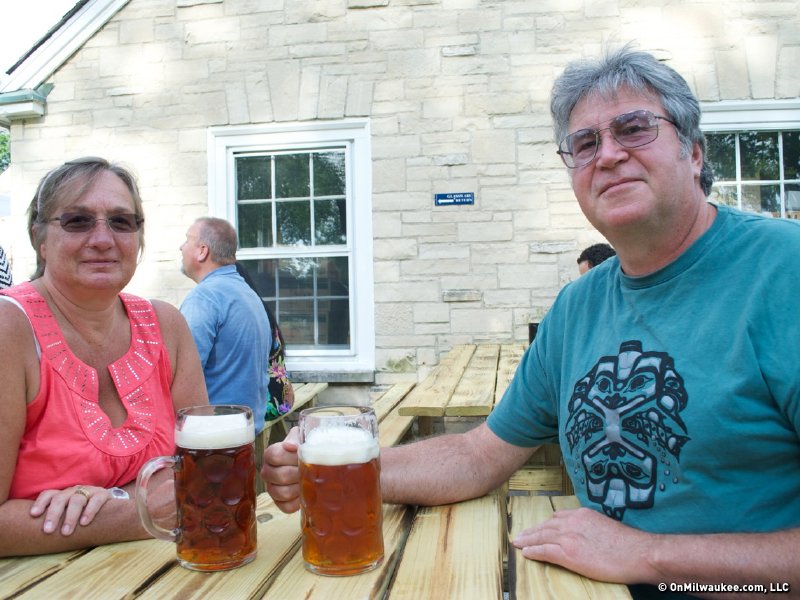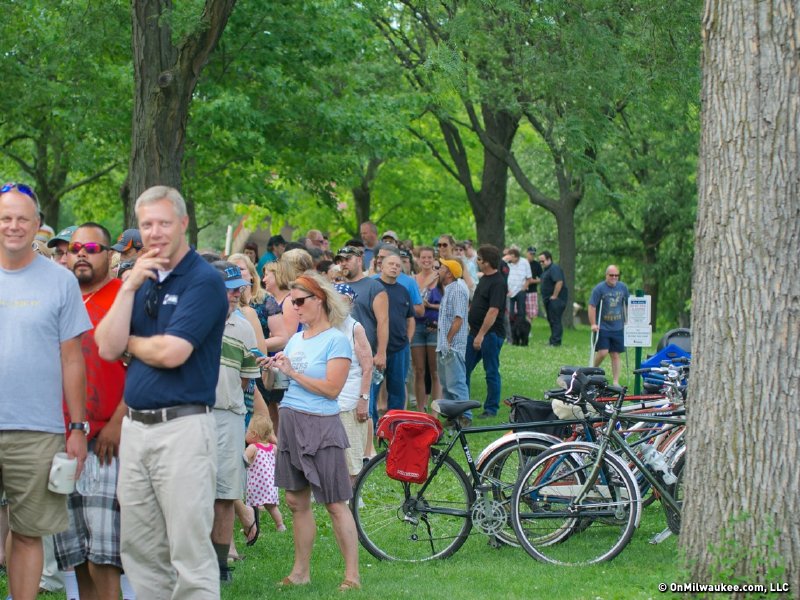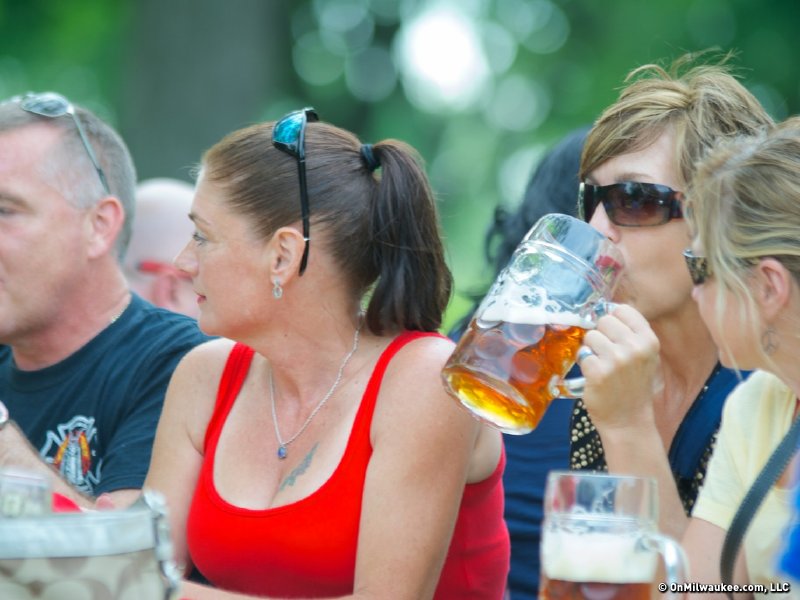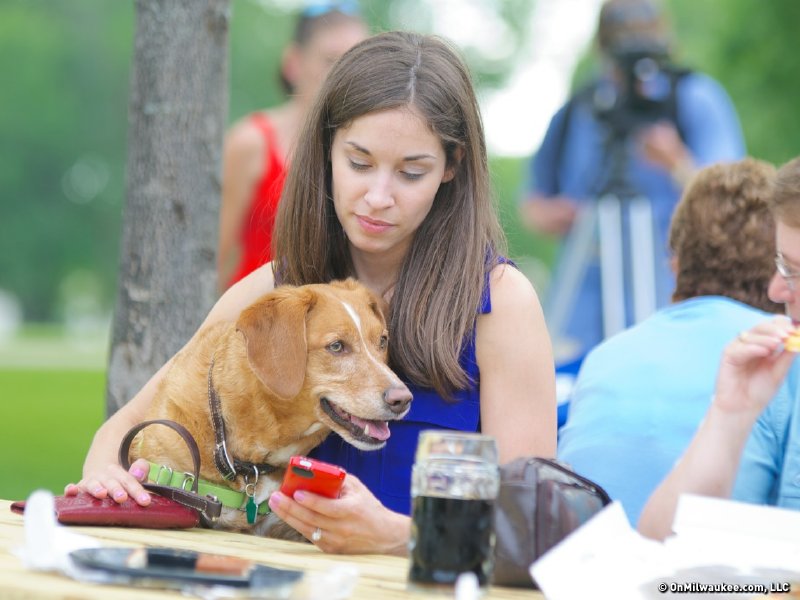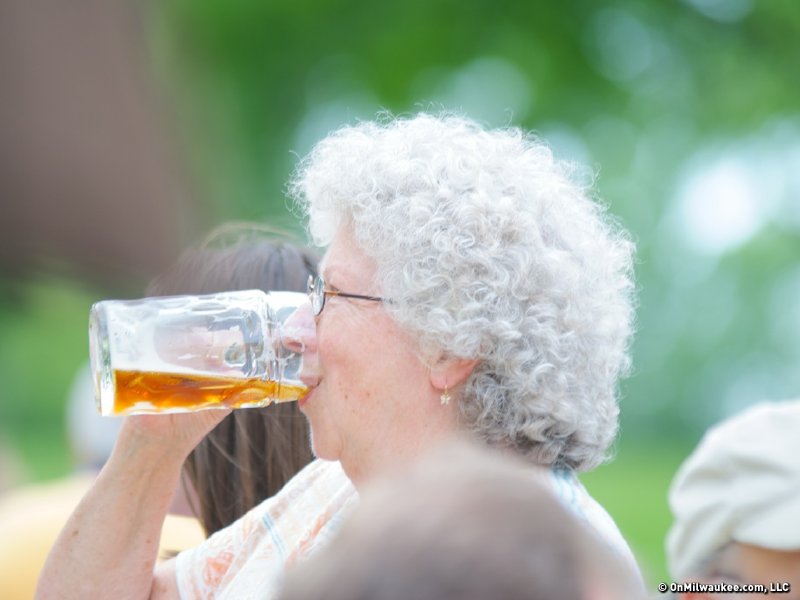 The beer garden at Humboldt Park opened tonight – just south of the bandshell – in a fashion similar to how the other local gardens have opened: with free beer.
At 6 p.m., Scott Hettig – the brewmaster at Saint Francis Brewing Company – tapped the ceremonial keg which resulted in steins of complimentary beer for a hundred-plus Milwaukeeans.
The craft beer menu includes Lust weissbier, Envy I.P.A., Wrath amber ale and a Gluttony seasonal which will change, aptly, with the season. A half-liter is $5; a liter is $10. Wine and maple root beer are also available.
Unlike other community beer gardens, visitors cannot bring in steins or glassware and there is a $6 per stein refundable deposit required. Hettig says he hopes this will change in the future.
Food is also available including a Bavarian cheese soup, Bavarian pretzel, hot dog, veggie dog and bratwurst. Guests can bring in their own food.
The beer garden will be open during Chill On The Hill, but guests cannot bring beer garden beer to the band shell area.
The Humboldt Park beer garden, which is a partnership between the Milwaukee County Parks and Saint Francis Brewing Company, will be open weekdays from 4 to 9 p.m. and on the weekends from 11 a.m. to 9 p.m.
"We're really excited to have this happen," says Hettig.
Hettig started out as a home brewer 17 years prior to becoming a professional brewmaster. He apprenticed at Rock Bottom Brewery in Milwaukee.
"At that point I realized there was not one aspect of this job I did not enjoy," he says.
Facebook comments
Disclaimer: Please note that Facebook comments are posted through Facebook and cannot be approved, edited or declined by OnMilwaukee.com. The opinions expressed in Facebook comments do not necessarily reflect those of OnMilwaukee.com or its staff.
Recent Articles & Blogs by Molly Snyder