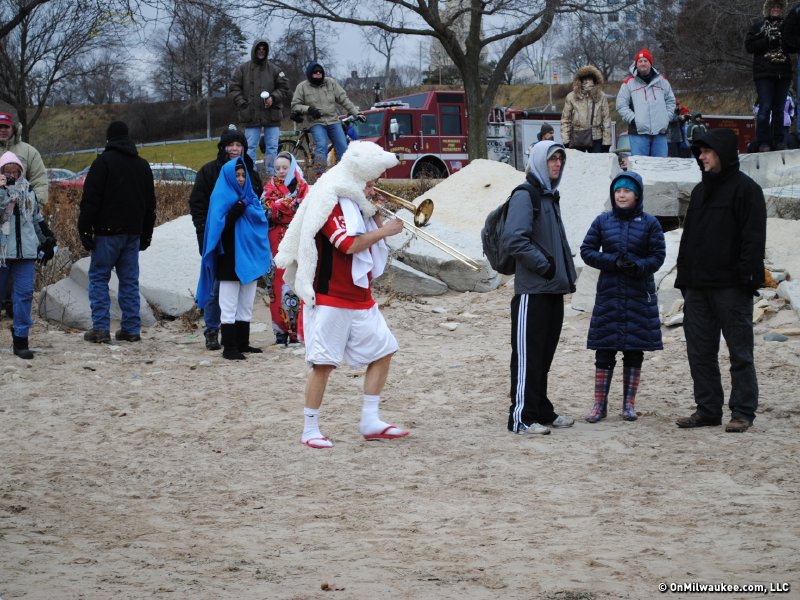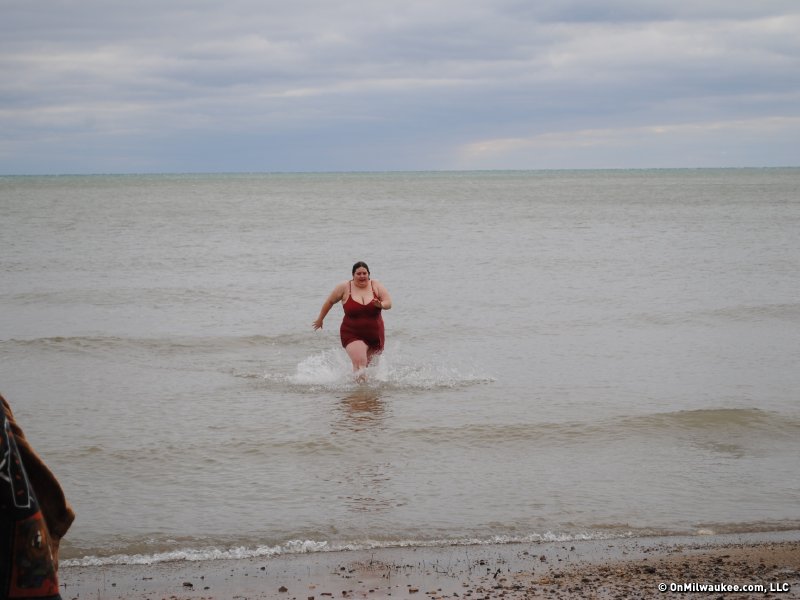 I said I would never do it again.
I did the Polar Bear Plunge in 2006 and 2008 and decided twice was enough. After all, a single plunge is enough to join the storied club that, according to unwritten and completely unofficial rules, requires one to go to Lake Michigan's Bradford Beach at noon on New Year's Day and dive into the icy waters with about two thousand other nuts. (And, for the record you have to go completely under to gain membership to the "club.")
But this year, I did it again. This year, I did it to be with Anita, my dear friend and the mother of three beautiful daughters who suffered a serious brain injury after being hit by motorcyclist while riding her bicycle home from the fireworks on July 3.
It's truly amazing that she is ringing in another year (although she is one of the strongest women I know) and arguably even more amazing that her surgeons gave her the go-ahead to take the plunge.
And so when I learned Anita was going to do it again, that she was going to dive under to wash off some of 2011's pain and loss, I decided I would do it, too.
Funny thing is, Anita talked me into doing it in '06, and again in '08, but I did it again this year not because she talked me into it, but in solidarity to a true friend. So here's to new memories in 2012, Anita, and mark my words, I am never, ever doing this again.
Talkbacks
TosaJim | Jan. 2, 2012 at 11:01 a.m. (report)
Good for you! And on February 12th, there will be a Polar plunge for Special Olympics at Muskego County Park...a great event. This Plunge and 12 others around the state are the biggest fundraisers of the year for Special Olympics...I sure hope you can attend and participate. Happy New Year Molly!
Facebook comments
Disclaimer: Please note that Facebook comments are posted through Facebook and cannot be approved, edited or declined by OnMilwaukee.com. The opinions expressed in Facebook comments do not necessarily reflect those of OnMilwaukee.com or its staff.
Recent Articles & Blogs by Molly Snyder