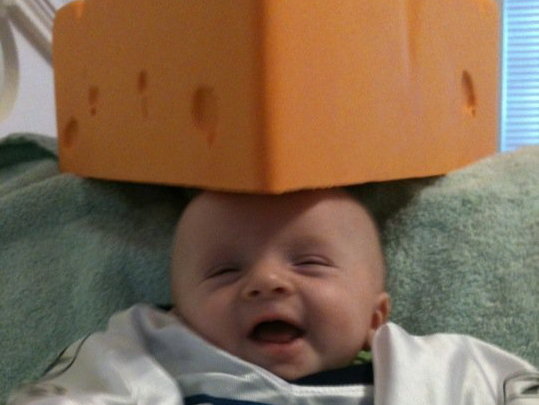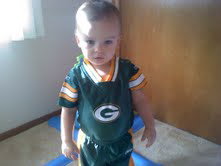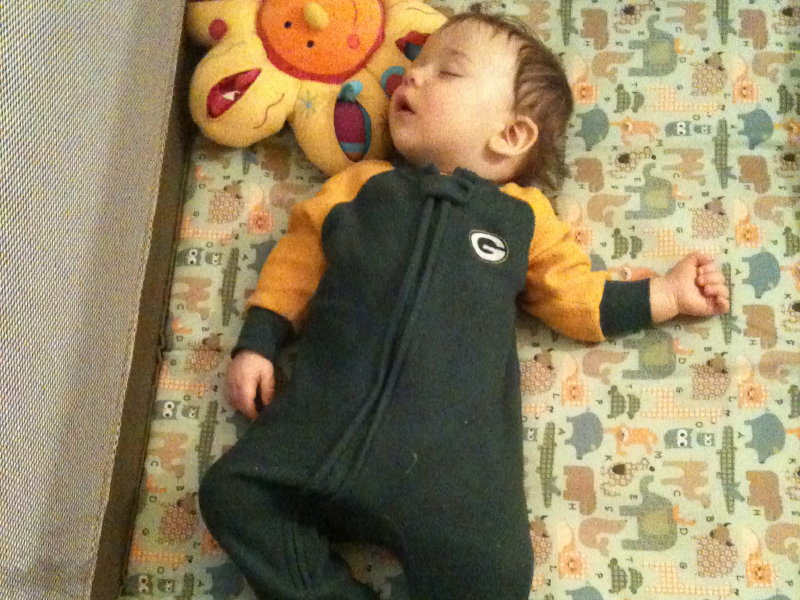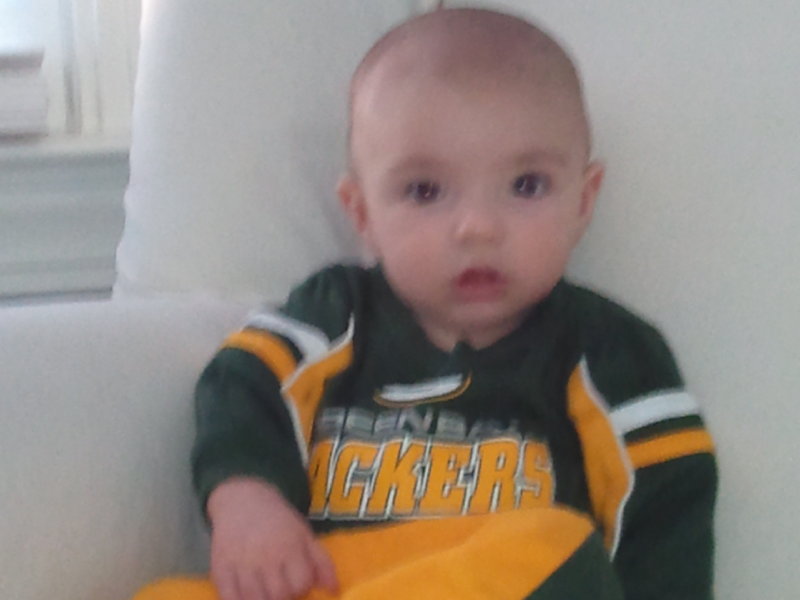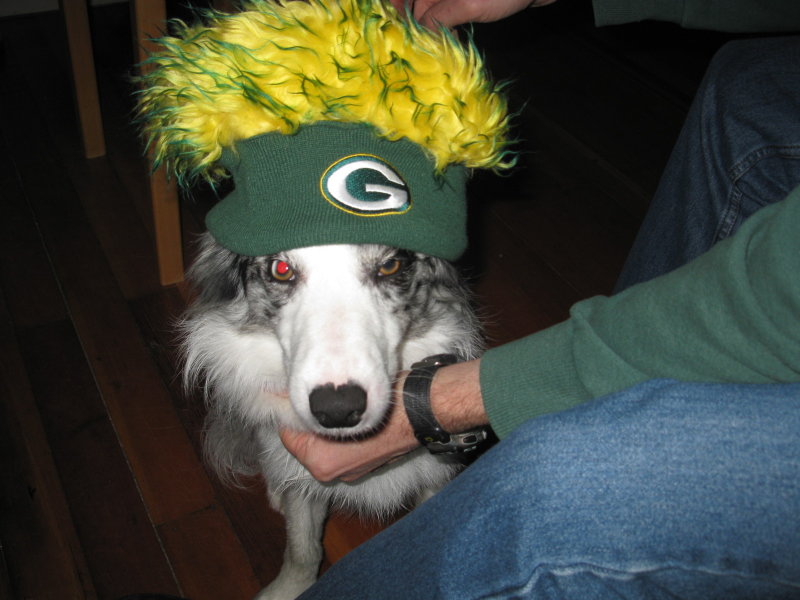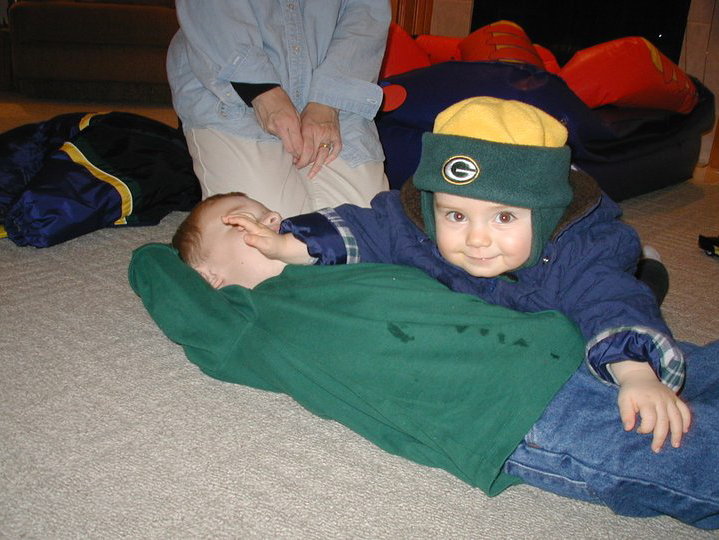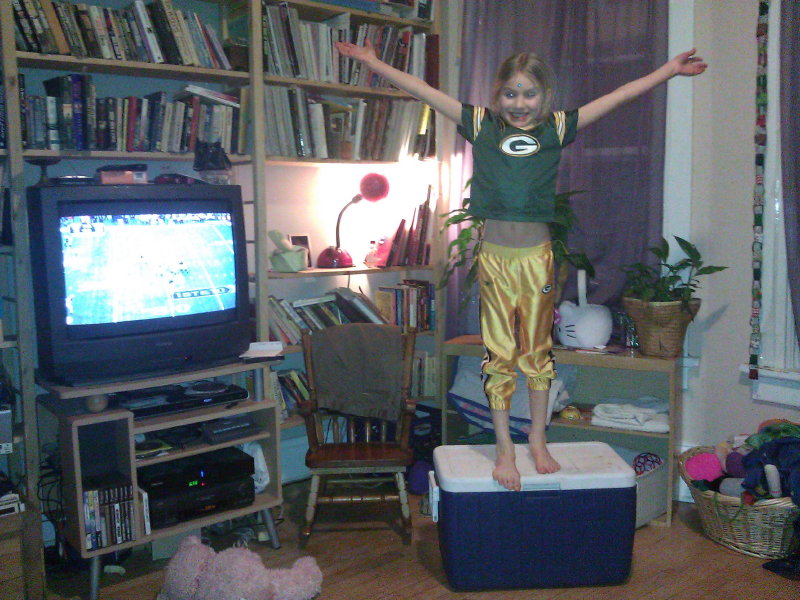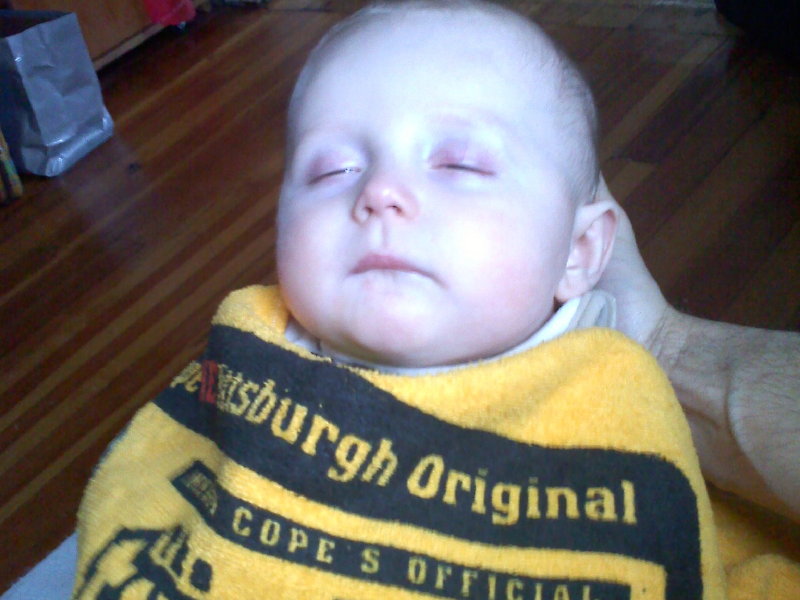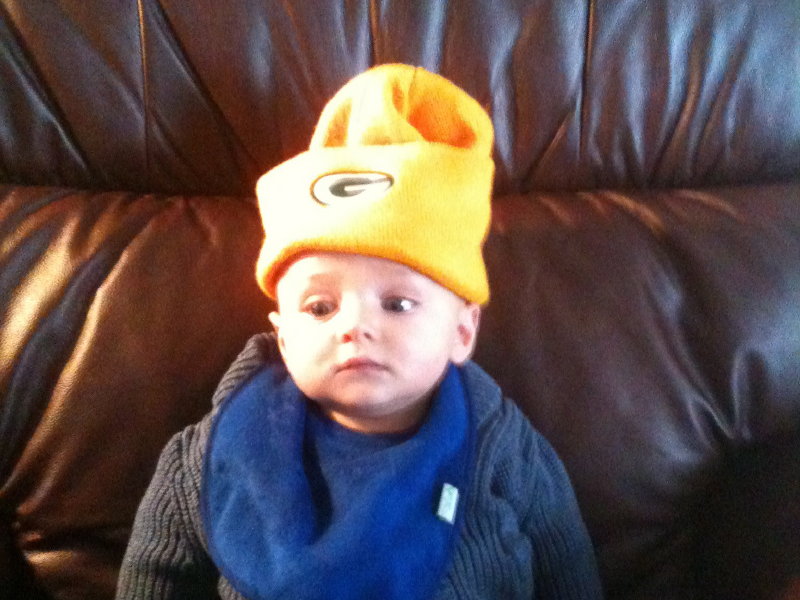 One of the most fun aspects of parenting is getting to dress your baby or toddler in whatever you want. Including merch from your favorite Green Bay-based football team.
Nobody really knows if little Rocky is a Packers fan, but his mom and dad are, so until he can voice otherwise, he's sporting the green and gold. And you know what? It looks really, really  cute.

So, if you have a photo of your kid in Packers gear and want it included in this Packers Kids Wall of Fame, e-mail it to me. And then get yourself another coffee. Between parenting and Sunday night Super Bowl action, you really need it.