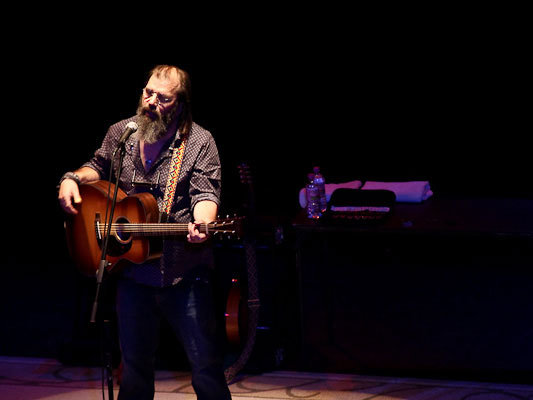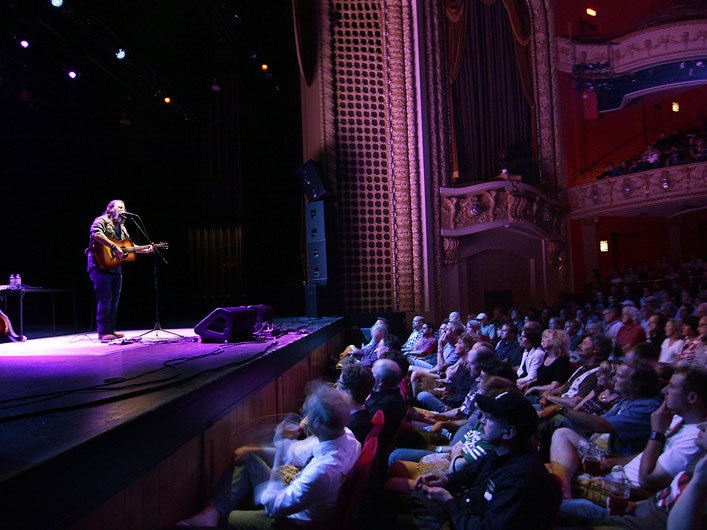 After Townes Van Zandt's August 1994 gig at the Club de Wash in Madison, we headed to the Café Montmartre, where the singer told me some hilarious stories and offered a few life lessons.
At one point, Van Zandt lifted his shirt to show me a knife scar, the souvenir from a long-ago domestic disagreement. After the bartender made last call, Townes insisted that next time the drinks were on him.
Like the scar, Townes' songs are stories ripe with metaphor and the just plain pointedness of Zen philosophy. And like those Madison clubs, Townes himself is gone, but he continues to cast a shadow. Perhaps Van Zandt's greatest acolyte is Kentucky songwriter Paul Kopacz, but the most well-known is Steve Earle. Earle began his career as something of an energetic young pup, gradually earning Van Zandt's respect as a peer and carving out a legacy of his own.
Earle's latest album, "Townes," is a tribute to his mentor and fellow Texan songwriter. If you know anything about the genre of tribute records, they typically suck. But because Earle drew firsthand transmissions from the master, his heartfelt stake is naturally part of the equation. While it might not be a bad record, in fact the rearrangement of "Lungs" is great, as long as Townes' albums are in print, you need to look no further. Start with "Live at the Old Quarter" and you'll likely not need anything else.
Earle's solo performance Wednesday at the Pabst Theater was heavily weighted with Van Zandt tunes and anecdotes. As fine a songwriter as Earle can be, when he performed his own songs it was hard not to compare them to the likes of Van Zandt's "Mr. Gold and Mr Mud," "To Live is to Fly," "Marie" and "Pancho and Lefty."
Earle once famously said "Townes Van Zandt is the best songwriter in the whole world and I'll stand on Bob Dylan's coffee table in my cowboy boots and say that." Earle has written great songs like "Tom Ames Prayer," "Copperhead Road" and "My Old Friend the Blues," and at the Pabst they stacked up admirably, but at his best Van Zandt was something of an avatar. At the conclusion of his set Earle said he wished Van Zandt could have been there to experience the tribute, yet the late singer rarely played a venue the size of the Pabst.
Perhaps the evening's high point was Earle's eulogy "Ft. Worth Blues," which says goodbye like few other songs, capturing Van Zandt's vagabond ways. He also wisely switched from guitar to mandolin and cittern for a few numbers.
Ever the muckraker, Earle also injected politics by way of introducing songs. Prefacing "The Mountain," he spoke of the need to move to solar and wind energy and away from reliance on coal and oil. Oddly, there was a full size tour bus and trailer outside The Pabst. If that was, in fact, Earle's bus, it seemed to be more than enough room for a man and his guitar.
Facebook comments
Disclaimer: Please note that Facebook comments are posted through Facebook and cannot be approved, edited or declined by OnMilwaukee.com. The opinions expressed in Facebook comments do not necessarily reflect those of OnMilwaukee.com or its staff.
Recent Articles & Blogs by OnMilwaukee.com Staff Writers