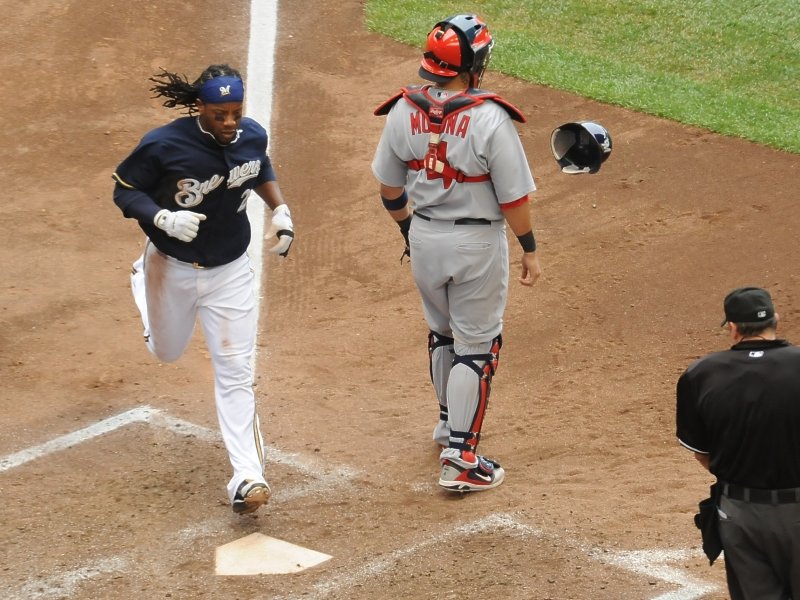 How much of an impact will Rickie Weeks' injury have on the Brewers?
For the answer, look no further than the final score from Wednesday night.
A 2-0 victory over the Cubs is never a bad thing, especially in a playoff race (which, it's fair to say, the Brewers are in). But a team, especially this team, needs to do better than two runs a game if it wants to win a division 'Äď even one as lackluster as the NL Central is this season.
Weeks is third in batting average (.270), RBI (43) and home runs (19). His 71 runs scored are best on the team and second in the National League. His absence, even if its miraculously short, is going to cause serious problems.
All too often this season, the Brewers have had to rely on Ryan Braun and Prince Fielder to put runs on the board. Having Weeks atop the lineup helped but with everybody else struggling, Roenicke had no choice but to move him into the No. 5 spot in order to provide some kind of protection for his all-star sluggers.
At the moment, the top candidate to take Weeks' spot is Craig Counsell who is batting .155 and hasn't had a hit in his last 38 at-bats. Whether or not general manager Doug Melvin is able to make a move remains to be seen, but with a shopping list that presumably includes a third baseman, a shortstop and a lefty for the bullpen, a second baseman might be a little too much to ask.
That leaves it up to the rest of the lineup to step up, if you'll excuse the cliche. Yuniesky Betancourt has played well the last few weeks, but he can't revert to his first half form. Casey McGehee has shown a few flashes, but his apparent loss of power is worrisome.
As of tonight, the Brewers hold a half-game lead over the rest of the NL Central with 57 games to play. It's make or break time for the Brewers. Consistency hasn't been their strong suit this season and with Weeks out, the road isn't going to get any easier.
Facebook comments
Disclaimer: Please note that Facebook comments are posted through Facebook and cannot be approved, edited or declined by OnMilwaukee.com. The opinions expressed in Facebook comments do not necessarily reflect those of OnMilwaukee.com or its staff.
Recent Articles & Blogs by OnMilwaukee.com Staff Writers